We are Lincolnshire Solicitors for Work Accidents
Welcome to the Nigel Askew Solicitors website, where we aim to share valuable guidance and information about the personal injury claims process. If you are looking for a Solicitor in Scunthorpe for a work accident you have been injured in, contact us today for specialist legal advice.
Over the past 20 years our solicitors have advised thousands of clients in Scunthorpe and across Lincolnshire, so we understand that accidents happen, however if you have been seriously injured at work in an accident that was not your fault then you may be able to claim compensation.
Our team of experts are here to provide you with legal expertise, guidance and representation to ensure that you receive the compensation and support you deserve.
Our team of experienced solicitors specialise in accidents at work and are dedicated to helping our clients navigate the complex legal system. We have a proven track record of success in obtaining compensation for our clients who have suffered injuries at work due to the negligence of their employer.
For specialist legal advice call us today on 01507 609027 and one of our solicitors will be pleased to advise you on your potential work accident claim. Alternatively, complete the form on this page indicating a convenient time for us to call you, and we will contact you at your convenience.
Do you live in Scunthorpe or the surrounding areas?
If you live in Scunthorpe or a surrounding town in North Lincolnshire and you are looking for a solicitor to advise you on a potential work related personal injury claim then Nigel Askew Solicitors can help.
We have over 20 years of experience in representing clients across Scunthorpe, Messingham, Brigg, Winterton, Gainsborough and the towns and villages nearby. We know what it takes to successfully win compensation for our clients, having helped to recover millions of pounds worth of compensation during this time.
If you need legal advice, you can trust Nigel Askew Solicitors to help you.
Why use Nigel Askew Solicitors to help with your claim?
We specialise in work accident claims. If you are searching for a 'Solicitor in Scunthorpe for a Work Accident', then you have come to the right place.
Our solicitors currently represent lots of clients across Scunthorpe and the surrounding areas and are on hand to help you today.
We offer a completely bespoke service and unlike many of the larger firms that run claims for accidents in the workplace, all of our claims are run by senior solicitors with years of experience in winning high-value personal injury claims.
Our services include:
Free Initial Consultation: We offer a free initial consultation to discuss your case and provide you with advice on the legal process and the potential outcomes. We often attend our clients at their homes in Scunthorpe so if you prefer to meet with us face to face, we're happy to do this.
No Win No Fee: We operate on a no-win-no-fee basis, which means that you will only have to pay us if we win your case.
Personalised Legal Advice: We understand that every case is unique, and we provide personalised legal advice tailored to your individual circumstances. A senior solicitor will represent you in your claim, from start to finish. We work with the best medical professionals and leading barristers in the UK and we won't charge you to get your claim up and running.
Expertise in Accidents at Work: Our solicitors have years of experience in handling cases of accidents at work, and we have a thorough understanding of the laws and regulations that govern workplace safety.
Support and Guidance: We provide our clients with support and guidance throughout the legal process, ensuring that they are informed and empowered to make the best decisions for their case.
At Nigel Askew Solicitors, we believe that everyone deserves access to justice, and we are committed to fighting for the rights of our clients. If you have suffered an accident at work, do not hesitate to contact us today to schedule a free consultation. Let us help you get the compensation and support you deserve.
Types of work accident claims we can help with
Our Scunthorpe work accident solicitors have helped countless clients win compensation for injuries sustained in the workplace and over the years have advised clients on a wide range of accidents.
If you have been injured in an accident similar to any of the examples listed below then we recommend you contact Nigel Askew Solicitors today as we can advise you on a claim.
If you have been injured in a work related accident that is not listed above, do not worry as you still may be able to claim against your employer. Contact our solicitors now to find out whether you can make a claim for compensation on a No Win No Fee basis.
Time limits for work related compensation claims
All claims for personal injury in England and Wales adhere to strict claim limitation periods, usually 3 years from the date of an accident. This claim limitation period can be complex, so we recommend you contact us ASAP to discuss your claim.
To ensure your claim doesn't fall outside these claim limits, call us now on 01507 609027.
Contact Nigel Askew Solicitors today regarding your personal injury claim
If you have been injured at work within the last 3 years and are looking for a solicitor in Scunthorpe for a work accident claim, speak to Nigel Askew Solicitors today regarding a claim.
Call us now for a free initial phone consultation on 01507 609027 or send us details of your work accident by completing the online form on this page.
We are a firm of Lincolnshire work accident solicitors you can trust to help you claim the compensation you deserve.
100% No Win No Fee Claims
Free Initial Legal Advice
Over 20 Year's Experience
Call Us Today
01507 609027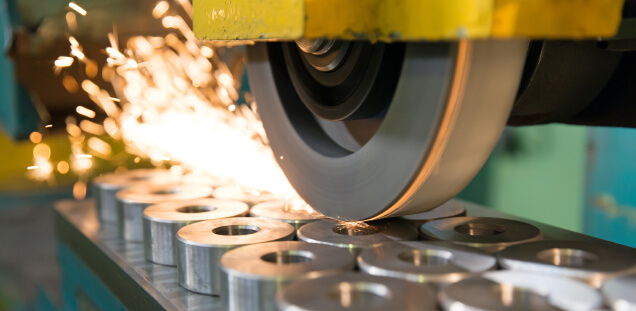 Claim for serious injuries as a result of an accident at work when the client's hand was trapped in machinery.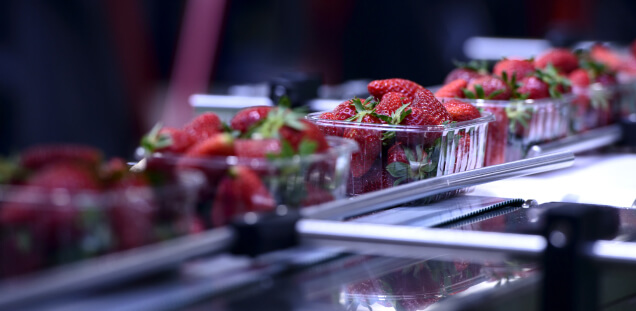 Our client developed chronic pain in her shoulder and elbow whilst working in a food processing plant.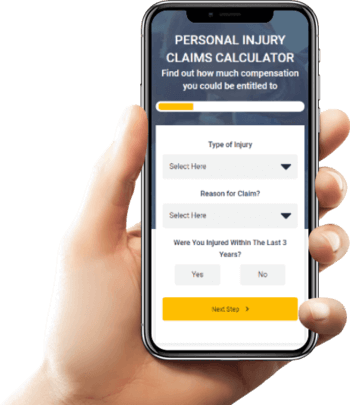 Find out how much you can claim with our compensation calculator
It's really quick and easy, find out in 10 seconds.