Military Training Accident Claims
The solicitors at Nigel Askew are experts in military accident claims and have many years experience in advising members of the Armed Forces in relation to injury claims. Contact our solicitors today by calling 01507 609027.
Whether you are a current serving member of the Armed Forces or you have been discharged, if you have been injured during the course of a training exercise within the past 3 years, you may be entitled to make a claim for compensation.
Injured on training exercises
If you have been seriously injured in a military training exercise which was not your fault, the solicitors at Nigel Askew can advise you regarding a potential claim.
Accidents and injuries caused by training accidents can have devastating long term effects and many can lead to medical discharge. If you have been medically discharged due to a non-fault accident or injury then please call us today, we are available now.
Like all employers, the Ministry of Defence (MoD) has a duty to protect its employees, for example by providing them with safe and appropriate equipment and by providing appropriate training in how to correctly use equipment. If you are provided with equipment, it needs to be maintained to high standards and should be in sound working order.
Training accidents are often preventable
Unlike many civilian jobs, members of the Armed Forces are required to keep in peak condition, both physically and mentally, so regular training is vital, however training exercises often go wrong. Sometimes accidents do happen but in many cases, accidents are caused by bad and negligent decisions by commanding officers or faulty equipment.
The MoD must adhere to strict Health and Safety regulations just as any other employer in the private sector are required to. The solicitors at Nigel Askew have advised many clients on military accident claims for compensation as a result of negligence in a training environment and are available to speak with you today. Contact us by calling 01507 609027 for a free assessment of your potential claim.
Common military training accidents
We have many years experience in advising military personnel on claims for compensation, some of the most common accidents we have advised on include:
Physical fitness training, including obstacle and SAQ training accidents
Parachute jump training
Injuries sustained when playing sports
Injuries caused by faulty combat equipment
Fatal training accidents
Limitation for military injury compensation claims
As with all claims for personal injury, there are strict time limits in place which may prevent some soldiers claiming the compensation that they are entitled to. If you or a loved one has been injured in a training accident, we encourage you to contact us as soon as possible to discuss a potential claim. We offer all clients a free and no obligation initial consultation and regularly attend clients personally at their homes or if they are still serving, a location close to their barracks. Call us on 01507 609027 or complete the online enquiry form on this page and we will contact you by phone at your convenience.
Why instruct Nigel Askew Solicitors?
We are experts in personal injury litigation and have acted for hundreds of clients in claims for compensation. Our solicitors have over 20 years of experience and understand the complex legal issues that arise in military related training accident claims.
From our offices in central Louth, Lincolnshire, our solicitors will work as hard as they can to win your claim and achieve justice on your behalf.
Our solicitors are completely focused on our clients needs and go over and above to achieve the best possible results
We specialise in personal injury claims and have a proven track record of success
Always have our clients interest in mind and provide excellent customer service
Fund all military related personal injury claims using No Win No Fee arrangements
Will attend clients personally at their homes to take witness statements, of if they are still serving in the Armed Forces we will meet clients at locations close to their barracks
Fight as hard as we can to achieve justice
Contact Nigel Askew Solicitors Today
Not only do we understand the complex legal issues involved in making a military related claim for compensation, we understand the human issues involved in making a claim. We offer all clients a free consultation during which we discuss the merits of the case and prospects of success.
To speak with a solicitor today call us on 01507 609027, or you can complete our no obligation online enquiry form. We are here to help you claim compensation and answer any queries you may have.
100% No Win No Fee Claims
Free Initial Legal Advice
Over 20 Year's Experience
Call Us Today
01507 609027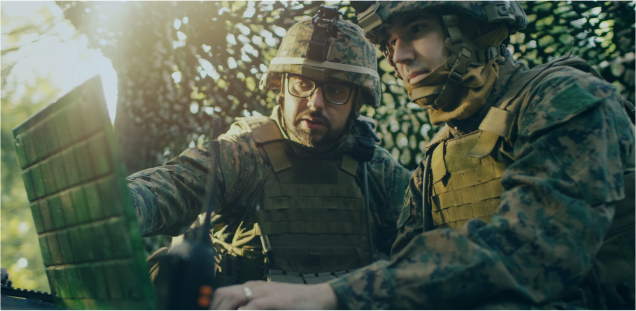 A serving army soldier sustained noise induced hearing loss when on tour of duty in Iraq and Afghanistan.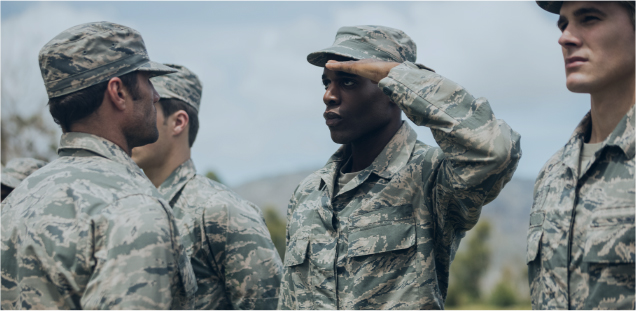 We acted for an army soldier who sustained a frostbite injury when on exercise in Canada.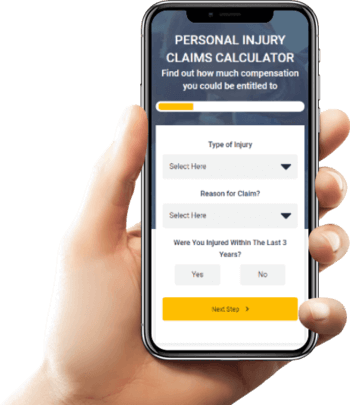 Find out how much you can claim with our compensation calculator
It's really quick and easy, find out in 10 seconds.