Military Deafness Claim Solicitors
Are you suffering with hearing problems? Have you been exposed to excessive noise in the military? Have you been medically discharged from service as a result of your hearing? If so, Nigel Askew Solicitors can help you with a military deafness claim for compensation.
Our expert military claim solicitors are available to speak to now or alternatively you can submit an enquiry form using the form to the right of this page and we will contact you whenever is convenient for you.
We fund all of our military deafness claims using No Win No Fee Agreements and offer free initial phone consultations as standard. So contact our military deafness claim team today.
Start Your Military Deafness Claim
Our military deafness claim solicitors have noticed a considerable increase in the number of serving and non-serving military personnel enquiring about military deafness claims over the last 12 months. We have spoken to hundreds of military personnel from the Army, Navy, RAF and Special Forces.
We aim to make the process of claiming as straightforward as we can.
Our military deafness claim solicitors will start by taking a detailed account of your military career to establish when and where you have been exposed to noise.   Due to our many years of experience, we will be able to quickly establish the prospects of a successful claim during an initial phone call so contact us today to find out if we can help you claim compensation for hearing problems.
Common sources of noise in the Military
Some of the most common sources of noise which feature in many of the enquiries we have received over the past 12 months include:
Firing weapons during training exercises
Working around military vehicle engines
Aircraft and helicopter noise
Explosions in training scenarios
Mortars
If you were exposed to excessive noise during the course of your employment in the military and were not provided with any hearing protection or insufficient hearing protection then you may be entitled to claim compensation for military deafness.
No Win No Fee Military Deafness Claims
We fund all of our military deafness claims using Conditional Fee Agreements, which are also commonly referred to as either a "CFA" or a "No Win No Fee agreement".
The nature of these agreements means that law firms take all the financial risk and not the client.  If a claim fails, the law firm is not paid and the client does not have to pay any solicitor's fees for their time.  For taking this risk, it is common for law firms to agree with a client that they will be paid a percentage of the client's military deafness compensation award at the end of a successful claim.
Law firm's fees are mostly paid by the Ministry of Defence. We do not require our military clients, including military deafness clients, to pay any upfront fees to get a claim up and running.
Excessive noise over 85db
If you are regularly exposed to noise over 85db without using hearing protection then you will develop hearing damage or sustain hearing permanent loss.
If you are exposed to short bursts of extremely loud noise, which exceeds 120dB, then there is risk of sudden and immediate hearing loss.
Like any employer, the Ministry of Defence must provide sufficient and effective hearing protection to all military personnel.  The MoD is also required to ensure that hearing protection is worn and not removed.
If you are experiencing hearing loss and believe this may be as a result of exposure during employment with the MoD, then please contact Nigel Askew Solicitors to discuss a military hearing loss compensation claim.
Exposure before 1987 = no claim
If you were in the military and exposed to excessive noise before May 1987, you will not be able to claim compensation for your military hearing loss. This is due to legal technicalities under the Crown Proceedings Act which prevent making of any such claims.
Front line combat immunity
Where serving members of the Armed Forces sustain hearing damage as a result of front line combat, the Ministry of Defence has immunity from liability for claims. There are some exceptions to this front line combat immunity rule so please contact us to discuss your exposure.
Time limits in making hearing loss claims
There are strict time limits in place when it comes to Military Deafness claims. This limitation period is 3 years from the injury date or as in most cases, 3 years of becoming aware that your hearing was damaged by exposure to noise.
If you are unsure about whether you can claim due to a limitation issue, we would encourage you to call our military solicitors who are experts in this complex area of law.
Contact our Military deafness solicitors today
If you are worried about your hearing as a result of exposure to noise in the military then please contact us today.  There are strict time limits in place when it comes to making a military deafness claim so we recommend you contact us as soon as possible.
We have many years experience in advising members of the Armed Forces in claims for military deafness and are able to advise you on the prospects of a claim today.
For a free and no obligation consultation regarding your military deafness claim, please call us on 01507 609027 or submit an online enquiry using the form on this page and indicate the most convenient time for us to reach you your phone number.
100% No Win No Fee Claims
Free Initial Legal Advice
Over 20 Year's Experience
Call Us Today
01507 609027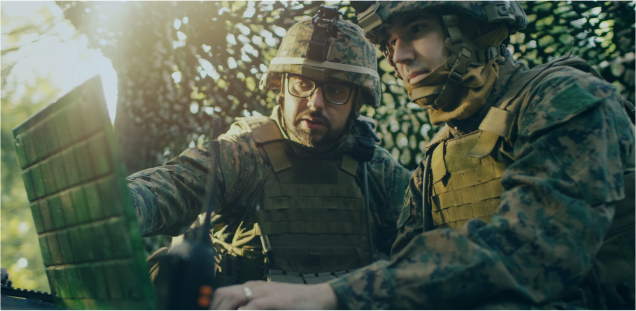 A serving army soldier sustained noise induced hearing loss when on tour of duty in Iraq and Afghanistan.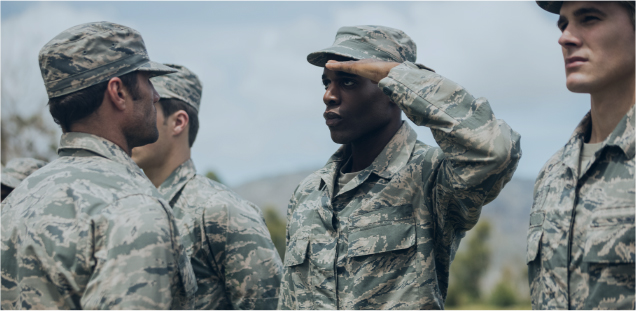 We acted for an army soldier who sustained a frostbite injury when on exercise in Canada.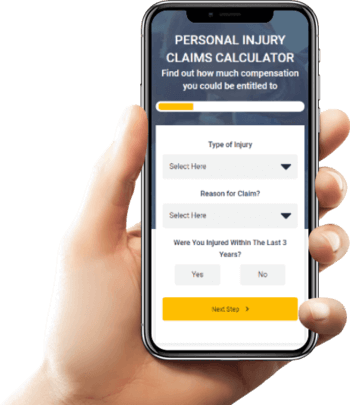 Find out how much you can claim with our compensation calculator
It's really quick and easy, find out in 10 seconds.