Specialists in NAVY Medical Discharge Claims
Welcome to Nigel Askew Solicitors, we are a firm of personal injury solicitors and specialise in military related claims. If you have been medically discharged from the Navy, contact us regarding a new Navy Medical Discharge Claim.
Our specialist solicitors have over 20 years of experience in serious personal injury claims and are currently acting for ex-navy service men and women in claims involving a medical discharge.
From our head offices in Louth in Lincolnshire, we act for military clients across England & Wales in a range of military related claims, including Navy related NFCI claims, claims for noise induced hearing loss, Navy related PTSD and serious injuries sustained in training situations.
If you have been downgraded or medically discharged due to a breach of duty by the Ministry of Defence (MoD), then you may be able to claim financial compensation for your injury and any financial loss you have suffered as a result, which could be future earnings or your pension.
To speak to one of our solicitors about a new Navy medical discharge claim, please call us on 01507 609027 or you can complete the form on this page and indicate a convenient time for us to call you to discuss your enquiry in more detail.
Navy Compensation Claims
Being told that you are being medically discharged from a job you enjoy, due to no fault of your own is an extremely difficult situation to find yourself in, especially if you had planned to stay in the Armed Forces for the foreseeable future or for the long term.
The shock of integrating back into civilian life, where you are required to retrain in another profession whilst managing your injury can be an extremely difficult and stressful situation to manage.
You will no doubt have many unanswered questions relating to how the claims process works, how long a claim can take and how much compensation you may be able to claim.  This is why we offer our Navy medical discharge clients a free and no obligation initial phone consultation to try and guide you through the process.
During our call with you we will ask you questions about your injury and your employment and medical history with the Navy.
We will then be able to start building a picture of your potential claim and once we have seen your medical records and considered all of the details relating to your claim, we will be able to advise you whether we think your claim has prospects of success. If we think your claim has a good chance of succeeding then we will be happy to fund your claim using our No Win No Fee agreement.
Call us on 01507 609027 to start your Navy NFCI claim.
Examples of Navy Medical Discharge
Our solicitors have many years of experience in Navy related medical discharge claims and during this time have seen many different types of accidents which have led to a medical discharge.
On PLS (Permissive Land Survival) training exercises in the UK and abroad, incorrect or insufficient kit has been issued which has led to prolonged periods of exposure to cold and wet weather which has contributed to the development of NFCI.
On combat swimming courses (SOBA), clients have been issued with second hand lightweight dry suits which were clearly not fit for purpose. During night swims the suits have leaked in freezing cold water, which have pooled in the lower areas of the suit leading to prolonged exposure to cold water.
On SERE C courses, clients have been required to cover 20k during the night and lay up and rest during the daytime to warm up and sleep. We have advised several clients that have sustained serious ankle, leg and arm injuries which have taken many months to heal and caused long term chronic pain.
If any of the scenarios above resonate with you and you have been downgraded or medically discharged as a result, then contact us today so that we can advise you on a potential claim.
How much does a No Win No Fee Agreement cost?
We do not charge our Navy medical discharge clients any up-front fees to get their claims started.
If after we have spoken to you, we believe your claim has good prospects of success, then we will offer you a Conditional Fee Agreement. These agreements are commonly referred to as either a "CFA" or a "No Win No Fee agreement".
The nature of these agreements means that law firms take all the financial risk and not the client.  If a claim fails, the law firm is not paid and the client does not have to pay any solicitor's fees for their time.
For taking this risk, it is common for all law firms to agree with a client that they will be paid a percentage of their compensation award.  All of our other fees are mostly paid by the Ministry of Defence.
For more information about how our Navy discharge claims are funded, please call us today and we will be happy to answer your questions.
Contact Nigel Askew Solicitors regarding a potential Navy claim
If you are about to be medically discharged from the Navy or you have already been discharged then call Nigel Askew Solicitors today for specialist legal advice.
Call us now on 01507 609027 to speak to one of our friendly and expert solicitors.
100% No Win No Fee Claims
Free Initial Legal Advice
Over 20 Year's Experience
Call Us Today
01507 609027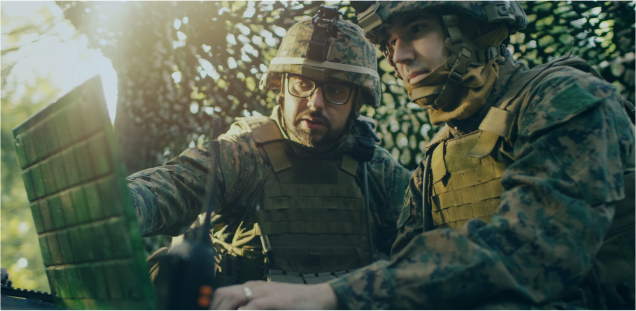 A serving army soldier sustained noise induced hearing loss when on tour of duty in Iraq and Afghanistan.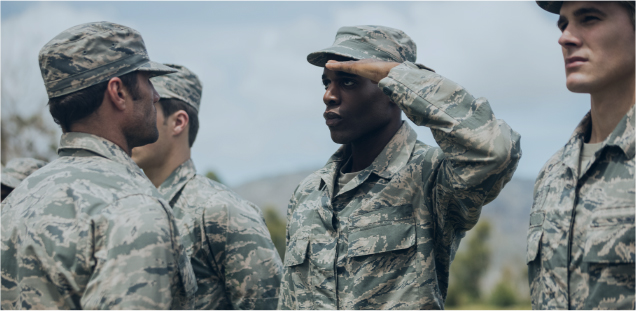 We acted for an army soldier who sustained a frostbite injury when on exercise in Canada.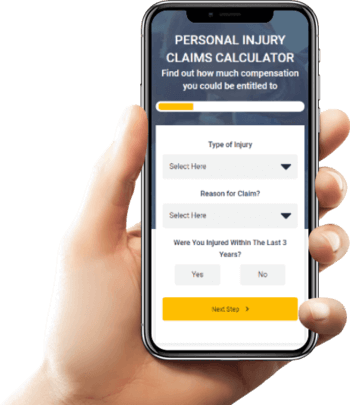 Find out how much you can claim with our compensation calculator
It's really quick and easy, find out in 10 seconds.