Military Non-Freezing Cold Injury (NFCI)
A non-freezing cold injury (NFCI) occurs when someone is exposed to temperatures or wet conditions which are just above freezing point, for a sustained period of time. Also known as 'trench foot', non-freezing cold injuries are commonly suffered by members of the armed forces (MOD).
The solicitors at Nigel Askew have many years experience in acting on behalf of clients diagnosed with non-freezing cold injury (NFCI) and are available today to offer a free initial consultation to discuss your matter. We act for all clients on a No Win, No Fee basis and do not require any upfront payment from clients. Call us now on 01507 609027 to get your claim up and running.
Symptoms of non-freezing cold injuries
Symptoms of Non-Freezing Cold Injuries usually occur after exposure to sustained periods of cold or wet weather without having been able to change into dry socks and/or boots. After prolonged exposure to wet or cold weather the affected individual soldier will notice an altered sensation, usually very painful, when warming up in a bath or shower. The individual may then notice their feet showing short periods of blanching (whitening) followed by redness, swelling and bouts of intense pain.
The effects of non-freezing cold injuries
The effects of Non-Freezing Cold Injuries can last several months and in some extreme cases many years, resulting in the loss of a military career by way of a medical discharge and an inability to gain work in employment in normal civilian life.
Our solicitors have helped members of the armed forces in making successful claims against the MOD for NFCI so if you are suffering with pain and discomfort as a result of a Non Freezing Cold Injury, contact to us today for a free and consultation regarding your potential case. Our contact number is 01507 609027 or alternatively you can submit details of your enquiry via the enquiry form on this page.
The responsibility of the MOD
The Ministry of Defence is an employer that must adhere to strict Health & Safety regulations in exactly the same way as a business in the private sector. They must provide a safe working environment, where an employee is not at risk of sustaining injury or illness and if they fall foul of this requirement then they may be deemed negligent.
Can you treat cold injuries?
Unfortunately treatment for non-freezing cold injuries are limited. The best and most effective treatment is to try and limit its occurrence, which means to avoid cold or wet weather conditions and to wear protective clothing.
Compensation for NFCI
It is vital that an individual seeks expert legal representation when considering bringing a claim as claims for NFCI are extremely complex. Our solicitors have many years experience in dealing with complex industrial disease and military related claims and have helped many clients claim compensation for their injuries.
Compensation awards for NCFI can vary and are dependent upon the severity of your injuries. If your NFCI has caused you to have been medically discharged from service then this is likely to mean a much larger compensation award.
Contact Nigel Askew Solicitors Today
Our solicitors understand the complexities involved in military claims and are available now to discuss your matter. Contact us today for a free initial consultation, during which we will access the merits of your potential claim. We offer this initial consultation on a no obligation basis and if we believe your case has strong merits, we will fund you case on a No Win No Fee basis.
Call us today on 01507 607029 or submit an online enquiry using the form on this page and we will contact you by phone at your convenience.
For more information on how to claim compensation for a non-freezing cold injury (NFCI), click here now.
Our solicitors recently helped a client agree a £146,000 settlement for his non-freezing cold injury. Read his story here.
To read our NFCI Questions & Answers, click here.
100% No Win No Fee Claims
Free Initial Legal Advice
Over 20 Year's Experience
Call Us Today
01507 609027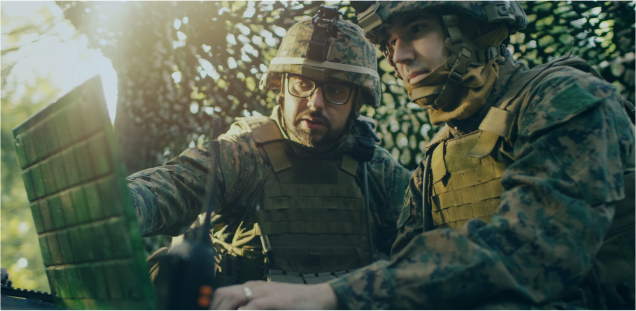 A serving army soldier sustained noise induced hearing loss when on tour of duty in Iraq and Afghanistan.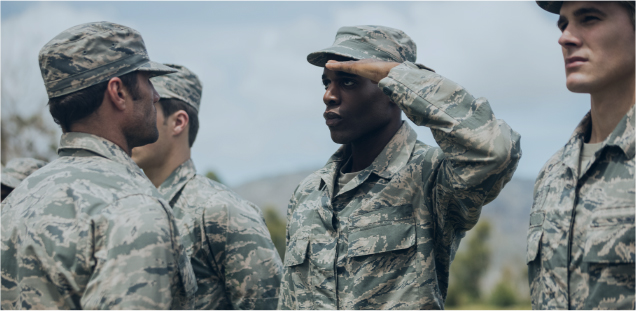 We acted for an army soldier who sustained a frostbite injury when on exercise in Canada.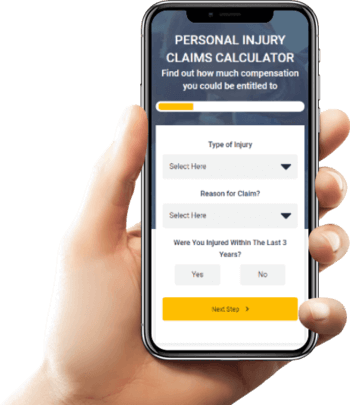 Find out how much you can claim with our compensation calculator
It's really quick and easy, find out in 10 seconds.