Our client's story - his compensation claim for non-freezing cold injury
Our military solicitors were contacted in 2017 by a client in relation to bringing a compensation claim for a non-freezing cold injury as a result of his exposure to extreme cold during his employment with the Ministry of Defence (MOD).
The client had been advised that he was to be medically discharged from service due to primary Raynaud's phenomenon.   He was discharged on 5 July 2017.
The client's condition had been incorrectly diagnosed as constitutional Raynaud's Phenomenon.  He as later diagnosed with NFCI on 29 October 2017 by a leading Consultant Vascular Surgeon, at Manchester Royal Infirmary.
Client's exposure
The client joined the Army in November 2012. He served in the infantry, The Royal Regiment of Fusiliers, throughout his time in the army.
Prior to this he had had no problems with either his hands or his feet.
On joining the army he underwent 6 months of training.  He was issued with ill-fitting and non-water proof boots during his training period.
In January 2013, he undertook a week-long exercise in North Yorkshire and was outside for the entire time.  At the time, North Yorkshire was under a blanket of snow so the weather conditions were extremely cold. He carried out patrolling, stag (keeping guard through the night), and attacks (taking enemy position, running around in the field).  These exercises took place throughout the day and night.  He slept under a poncho out in the open. Because of the snow it was impossible to keep his feet dry for any length of time and when it rained, his lack of waterproof boots meant his socks and feet would become soaked. He was unable to change his boots as he only had one pair. His hands and feet went numb and he felt as though he was "walking on stumps". His hands went transiently blue with "orange splodges". There was also some swelling of the hands. He was so cold that he was "not strictly with it". His hands and feet were numb for the whole exercise. He remembers mentioning it to his supervisor at the time (Corporal), who just told him to warm his hands up. When he got back to camp and took a hot shower his feet went red with pins and needles and stinging.
In March / April 2013 he went on an exercise in Scotland, where the mountains had ice on the ground. He was sleeping outside under a poncho. His hands and feet got worse. He struggled to use his weapon. He did not feel stable on his feet.
He was much better when deployed to Kenya for two months in 2014 but he had problems when on an exercise in the Brecon Beacons in October 2014. During this exercise both his feet and hands felt completely numb and he struggled to carry out even basic tasks. When trying to warm up, he would experience a bad stinging sensation which caused severe pain and discomfort. His hands also started to crack every time he closed them.  His feet were so numb they felt like they weren't there, like he was simply walking on stumps.
By the autumn of 2015, his symptoms were constant, although worse in cold weather.
He recollects he reported his hand problems for the first time to the medical staff in June 2013 and he did so again in 2015.
He was seen in hospital in November 2015 when he was diagnosed with Raynaud's phenomenon.  He was advised that this was a constitutional condition.  Consequently, a claim made to the AFCS was turned down.
His non-freezing cold injury symptoms
The client experiences a tingling sensation in his hands and feet constantly.  He experiences aches and pain which gets more painful when exposed to cold.
When he is exposed to cold temperatures he experiences discolouration in all the fingers and thumbs of both hands – blue, orange splodges and then white.  The tingling travels down from his fingers, into the palm and up to his wrist.
He finds it extremely difficult to grip objects when he is having an attack.
He struggles to feel heat when his hands are cold, he could easily pick up a cup of hot water without feeling any burning.   Conversely, if he picks up a can of coke from the fridge, his hand absorbs the cold and he starts experiencing the same painful symptoms.
In his feet, he feels tingling all over including in the soles of his feet, which makes walking very painful. His feet are often numb, he feels like he is walking on "stumps" and that below the ankle his feet are non- existent.  He wears socks in bed.
He makes a conscious effort to prevent himself from getting too cold as this is the only way to prevent an attack of symptoms. If it is cold weather or a risk of it, he wears gloves or puts his hands in his pocket.
He wears gloves when outdoors as soon as weather starts to get cool.  Last year, he started wearing gloves (Silver Gloves) when outside from the beginning of September.  Outside of the gym, he wears thick socks all the time.
He is required to have the heating on at home, day and night, from the start of September.
Resettlement / Re training
Before he joined the army he was training to be an electrician.  He cannot continue with that because it will involve working outside.
He had hopes of being able to transfer to electrical engineering or another trade within the army.
As it was, he was discharged and left unprepared, which left him in a really difficult situation.
He completed a course in physical training to enable him to work as a personal trainer.  He started to build his own business as a self-employed personal trainer, and had 5 clients.   Unfortunately, he had to stop personal training as he could not do this outdoors when the weather turned cooler and he could not afford the overhead of paying for use of a gym.
He works part time in a bar.
The Claim
The client was discharged from the army due to primary Raynaud's phenomenon, which was said to be constitutional and therefore not compensable.
Prior to making a civil claim for compensation, he had applied for compensation under the Armed Forces Compensation Scheme (AFCS).  His claim was denied due to the AFCS concluding that he was suffering from a constitutional condition.
In view of the fact that the diagnosis and causation of the claimant's injury was in doubt, the first steps in this case involved establishing the nature and causation of the claimant's injury.
We obtained copies of the claimant's service records from the Ministry of Defence, and a copy of the AFCS file. We also obtained the claimant's medical records.  A statement was obtained from the client in which we explored in detail his exposure to cold, preventative measures taken to protect him, and his symptoms.
A medical report was obtained from a Consultant Vascular Surgeon which confirmed that the claimant was suffering from a non-freezing cold injury (occupational) and not Raynaud's phenomenon (constitutional).  In view of the previous contrary diagnosis and to ensure that our medical evidence was robust, further testing in the form of nerve conduction studies were carried out on the request of the medical expert,  and these confirmed the diagnosis of NFCI.
The client was only 24 years old when he was diagnosed with a NFCI, very young to have sustained such an injury, which brought his army career to a premature end.  He lost his income as a soldier, his military pension and benefits associated with being in the military including accommodation costs, food and medication.
The client sustained a considerable drop in income upon leaving the army and was permanently limited in the type of work he could undertake.
The MoD initially responded to the claim to deny liability but eventually agreed to a joint settlement meeting, at which a compensation award of over £146,000 was agreed.
Compensation for non-freezing cold injury (NFCI)
If you are a current serving member of the Armed forces, or have been medically discharged, and have either been diagnosed with a NFCI or are suffering with symptoms, we can help you claim compensation for non-freezing cold injury.
Our experts at Nigel Askew Solicitors have many years' experience in successfully winning claims for our clients and provide an excellent standard of legal advice and representation.
We offer all our clients a free and no obligation initial case assessment where we will discuss the merits of your potential claim.  If you would like to speak to us regarding compensation for non-freezing cold injury, then please call us on 01507 609027.
For further information regarding claiming compensation for non-freezing cold injury, click here
100% No Win No Fee Claims
Free Initial Legal Advice
Over 20 Year's Experience
Call Us Today
01507 609027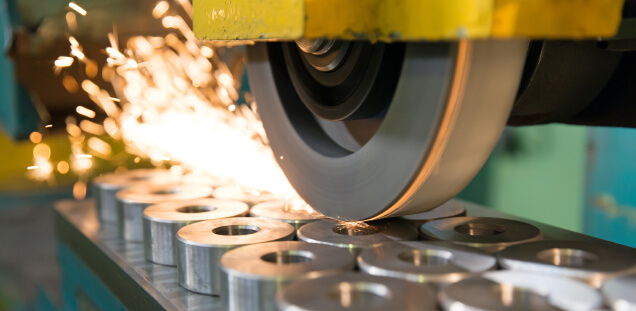 Claim for serious injuries as a result of an accident at work when the client's hand was trapped in machinery.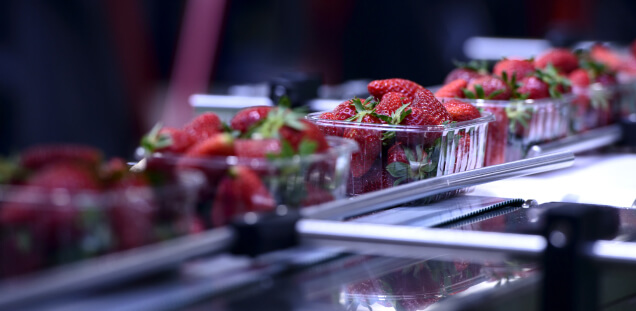 Our client developed chronic pain in her shoulder and elbow whilst working in a food processing plant.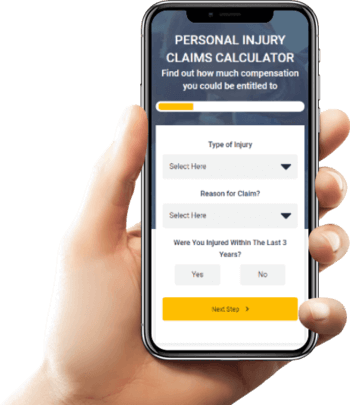 Find out how much you can claim with our compensation calculator
It's really quick and easy, find out in 10 seconds.