Expert Motorbike Accident Claim Solicitors
Following any serious accident on the road, whether that is motorbike or car related, it is important you seek the advice of a law firm that specialises in serious personal injury claims.  Welcome to the Nigel Askew Solicitors website, we are a firm of solicitors that specialise in Motorbike Accident Claims.
From our base in Lincolnshire, we represent clients across England and Wales in serious personal injury claims arising from motorbike accidents.
If you or a loved one has been seriously injured whilst riding a motorbike, or as a pillion passenger, then we recommend you seek legal advice regarding a motorbike accident claim as soon as possible. There are strict time limits in place for making a personal injury claim, so do not delay.
Our expert motorbike accident claim solicitors can help you get the compensation, medical treatment and rehabilitation you deserve.
Contact our No Win, No Fee motorbike accident claim solicitors today by calling 01507 609027 or by submitting an online enquiry using the form on this page.
Lincolnshire based Motorbike Accident Solicitors
Serious motorcycle accidents can have severe and life threatening consequences for motorcyclists and their pillion passengers and are often caused by the carelessness and negligence of other road users.
From our Lincolnshire based offices, we have helped many motorcyclists and pillion passengers in compensation claims as a result of serious motorcycle accidents. If you have been injured in a serious motorcycle accident and would like to speak with our expert solicitors, contact us today for a free initial consultation where we will discuss the merits of your potential claim.
Latest Road Accident Statistics
The most recent road accident statistics, published by the government in September 2020 are for the 12 month period up to the end of 2019. It provides the number of personal injury road accidents reported by police in 2019, using the STATS19 reporting system.
There were a total of 153,158 road related casualties in 2019 and of these, 25,945 were regarded as serious and required the need for urgent medical assistance.
Of the 153,158 people injured in road accidents in 2019, 1,752 were fatally injured. Motorcyclists accounted for 19% of all fatal accidents, with 336 being killed on our roads in 2019.
The fatality rate per billion miles travelled, by road user group, shows that motorcyclists are the most vulnerable road user group in the country, by some 300%.
You can read the full report here.
How to start a Motorbike Accident Claim
To start a motorbike accident claim, call our friendly and expert solicitors today and tell us about your accident and your injuries.
We offer all new motorcyclist clients a free initial phone consultation, during which we will build a picture of your claim and try to answer any questions you may have.
If we think you have reasonable prospects of making a successful claim, we will arrange to visit you at home, at hospital or at a location convenient to you to take statements and sign some documents and agreements, such as our No Win No Fee agreement.
We pride ourselves on offering both a high standard of legal advice and an excellent standard of customer care throughout the claims process.
What is a No Win No Fee Agreement?
This is how we fund the majority of our personal injury claims, including motorbike accident claims.
These agreements are commonly referred to as either a "CFA" or a "No Win No Fee Agreement".
The nature of these no win no fee agreements means that law firms take all the financial risk and not the client.  If a claim is unsuccessful for any reason (liability or medical grounds for example) the law firm is not paid and the client does not have to pay any solicitor's fees for their time spent up to that point in the claim process.  For taking this risk, it is common for all law firms to agree with a client that they will be paid a percentage of the client's compensation at the end of a successful claim. We cap our % fee at 25% of our client's damages.  Law firms fees are mostly paid by the insurers of the losing party, not the client personally and no upfront fees are required to be paid by our clients to get a no win no fee claim up and running.
If you have any questions about no win no fee agreements and how your claim will be funded then please contact our experts, we will be happy to discuss this with you.
How long do I have to make a motorbike accident claim?
The law states that there is a 3 year period from the date of the accident in which you are able to make a claim, though in some circumstances this may be longer, if you are claiming on behalf of a child for example.
Despite this 3 year window of opportunity to make a claim, we recommend all clients contact us as soon as possible after an accident so you do not fall foul of this limitation period.
Are you concerned the accident was partly your fault?
Every accident is different and there may be some circumstances in which you are partly to blame, however please do not let this put you off contacting us,  you may still be able to pursue a successful claim for compensation. Your contributory negligence may be deemed as negligible, which may mean you are still entitled to claim compensation.
You should always seek legal advice to establish your legal position.
How long do serious motorcycle accident claims take?
This is one of the most common questions we are asked by our clients and it's difficult to give a definitive answer.
What we can say is that every claim is different and that in some straightforward cases, claims may settle in 12 months, whereas more serious and complex matters may take several years to settle.
Rest assured, our experienced motorbike accident claims lawyers will keep you updated throughout the claims process and work as hard as we can to settle your claim for the maximum amount of compensation.
How much compensation will be awarded?
There are many factors which are considered when calculating the value of a compensation award. Some of the factors include:
The severity of your injuries
How long it takes you to recover
Whether you are permanently disabled
If you have lost earnings
Whether your future earning capacity has changed as a result of your accident
The cost of long term care and rehabilitation
Every claim is different so for a detailed view on your individual claim, contact Nigel Askew Solicitors today for a free consultation.
Why use Nigel Askew Solicitors to help with your accident claim?
We have over 20 years experience in representing clients in claims for personal injury.  From our offices in Louth in Lincolnshire, we work as hard as we can to secure the best possible outcomes for our clients.
We are proud to offer all our clients a completely bespoke service, often attending them at their homes to take statements and to provide claim updates throughout the entire claims process.
We pride ourselves on being able to offer a truly personal service and unlike at many larger law firms, your claim will be dealt with by a senior solicitor rather than by a junior claims handler or litigation executive with little or no experience in how to secure the best possible outcome for clients.
We genuinely care about our clients and will work as hard as we can to get the best possible results for you and your family.
Contact our Motorbike Accident Claim Solicitors today
We offer all new clients a free initial phone consultation where we will discuss your accident in detail and discuss the merits of your potential claim.
To start your motorbike accident claim, contact us today by calling 01507 609027.
100% No Win No Fee Claims
Free Initial Legal Advice
Over 20 Year's Experience
Call Us Today
01507 609027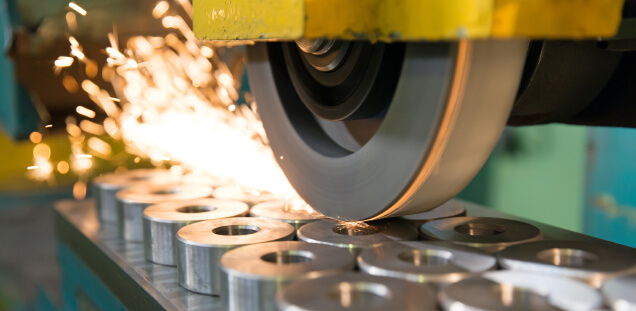 Claim for serious injuries as a result of an accident at work when the client's hand was trapped in machinery.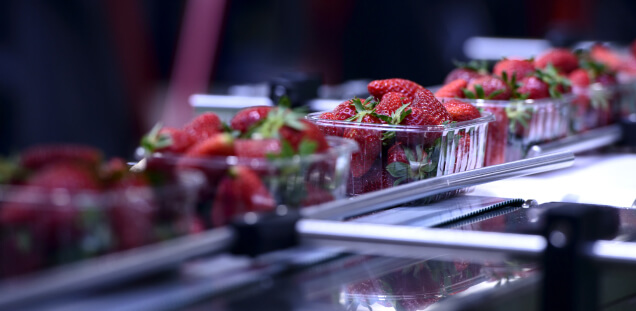 Our client developed chronic pain in her shoulder and elbow whilst working in a food processing plant.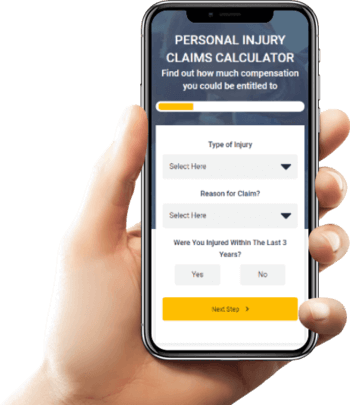 Find out how much you can claim with our compensation calculator
It's really quick and easy, find out in 10 seconds.