Non-Freezing Cold Injury Questions & Answers
At Nigel Askew, our solicitors specialise in non-freezing cold injury claims and can advise you on the prospects of a successful claim today. If you have non freezing cold injury questions, we aim to have the answers.
Non-freezing cold injuries (NFCI) can have devastating effects for you and for your family. If you have been medically downgraded or discharged and are now unable to work due to your injuries then financial compensation, medical care and rehabilitation are vital to getting you back on track.
Contact us today by calling 01507 609027 or submit an enquiry using our online enquiry form and indicate the best time for one of our solicitors to call you back to discuss your potential non freezing cold injury claim.
We offer all new military clients a free and no obligation initial consultation, whether by phone or at a face to face meeting, where we will discuss the merits of your claim and likelihood of success.
Solicitors for Non-Freezing Cold Injury Claims
We speak to dozens of members of the Armed Forces every year regarding potential claims for non-freezing cold injuries. We understand how difficult it is to make that initial call for legal help and that you may have lots of NFCI related questions but many answers.  We have created this frequently asked questions page to help provide you with some basic information, that might help put your mind at ease.
We have many years' experience in dealing with serious work related injuries, from industrial disease, military related claims and asbestos disease litigation. Our lawyers are experts in complex personal injury matters and are on hand to help you claim compensation.  If you have non freezing cold injury questions, contact us today for a free consultation.
My Non-Freezing Cold Injury has ended my career, can I claim?
Due to the nature and severity of many non-freezing cold injuries, they can often lead to a downgrade in your duties or a medical discharge from service.  If you find yourself in this situation, we recommend you contact us as soon as possible.
The Ministry of Defence (MoD) is an employer that must follow Health & Safety regulations at work in exactly the same way as a business in the private sector must. They owe you a duty of care and must provide a safe working environment, where you are not at risk of sustaining injury or developing an illness. If the MoD fall foul of this basic requirement, then they may be deemed negligent.
If you have been downgraded or medically discharged as a result of MoD negligence, we recommend contacting our expert solicitors to discuss a claim.
How do I claim compensation for my NFCI?
We recommend that you only instruct solicitors with experience in dealing with military claims and non-freezing cold injury claims, as this is a very complex area of law.
There are two options available to you, a civil claim via the courts and a claim via the Armed Forces Compensation Scheme.
In a civil claim for compensation, you can claim for damages, both for your actual non freezing cold injury, and for other losses, such as loss of earnings.  This element of the claim is often extremely valuable, especially in cases involving clients being discharged on medical grounds.
The AFCS on the other hand is a statutory compensation scheme for serving and former service personnel who have been injured as a result of their service in the Armed Forces. Claims brought via the AFCS can also be denied, often leaving veterans and families wondering where to turn next.
All clients therefore must consider their earning capability in civilian life with their current injuries, compared to their earning potential in the military in full health.
Is it worth claiming via the AFCS for my NFCI?
The main advantage of the AFCS is that it is a no fault compensation scheme, meaning you do not have to prove the MoD was negligent.
You can claim for any type of illness or injury sustained as a result of service.
The AFCS has a tariff scheme which ranges from £1,200 and £650,000 for successful claims.
The upper limit is capped, whereas there is no cap via a civil claim for compensation.
How much will I have to pay you to help me with my NFCI claim?
We do not charge you any upfront fees to get your claim up and running.
If we think you have a good claim and you would like us to represent you, we ask that you sign a conditional fee agreement, also known as a "CFA" and a "No Win No Fee Agreement".
This allows us to take all of the risk and not you. If the claim fails, we are not paid but more importantly, you do not have to pay any of our fees for our time up to that point.
For taking this risk, all law firms, including us, agree with a client to share a small % of their compensation at the end of the claim. We cap this at 25%.
Our fees only get paid at the end of a successful claim and are paid by the MoD .
To speak to us about a new enquiry, please call us on 01507 609027. Our expert solicitors are available to speak with you now. Alternatively, please submit an online enquiry using the form on this page and one of our team will contact you at a time convenient to you.
How much is my claim worth?
The value of claims for non-freezing cold injury vary depending on the severity of your injuries, whether you have been medically discharged from your duties and your employment prospects in civilian life.
Our solicitors recently helped a member of the Army claim £146,000 for his non-freezing cold injury. He was medically discharged and suffers symptoms to this day. To read his story in full, click here.
How long do I have to claim?
In all military related claims there are very strict time limits that you are able to make a claim within.
In the majority of personal injury claims this limitation period is 3 years from the date of your injury.  In claims for NFCI, limitation can start from when you first linked your symptoms with your exposure to cold and wet conditions.  It may also start from the date of a formal diagnosis.
Due to these strict time limits, we recommend you contact us as soon as possible to ensure your claim is not out of time.
More questions? Contact our solicitors today to discuss your options
We recognise that making a claim against the MoD is a big decision, however if your career and your life has been adversely affected through no fault of your own we believe you have the right to financial compensation.
If you have more non freezing cold injury questions that we haven't covered in this article, then please contact us today. We offer free and no obligation phone consultations to all new non-freezing cold injury clients and our solicitors are able to advise you on the prospects of a claim today.
Call us on 01507 609027 or submit an online enquiry using the form on this page and indicate the most convenient time for us to reach you.
100% No Win No Fee Claims
Free Initial Legal Advice
Over 20 Year's Experience
Call Us Today
01507 609027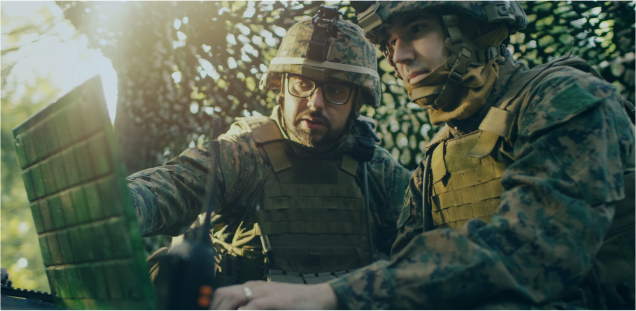 A serving army soldier sustained noise induced hearing loss when on tour of duty in Iraq and Afghanistan.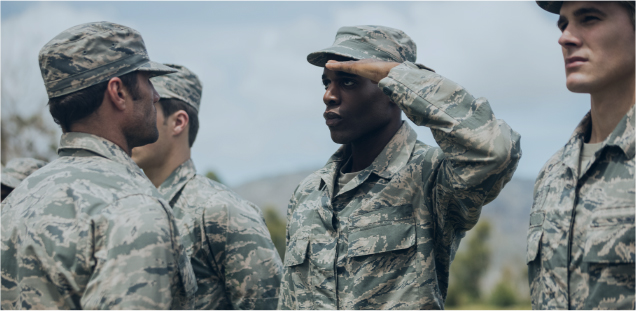 We acted for an army soldier who sustained a frostbite injury when on exercise in Canada.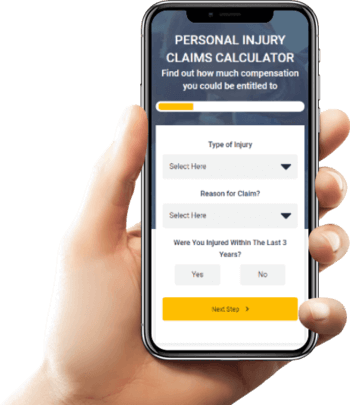 Find out how much you can claim with our compensation calculator
It's really quick and easy, find out in 10 seconds.