We Specialise in Work Accident Claims
Welcome to Nigel Askew Solicitors, we are a firm of personal injury lawyers with offices in the heart of Louth in Lincolnshire. Our solicitors represent clients across Lincolnshire in a range of non-fault work-related accident claims.
Whatever type of injury you have suffered at work, if your employer has failed in their legal duty to ensure that you are not at risk of sustaining an injury whilst carrying out your job, you may be able to claim compensation.
We offer all new enquiries a free and no obligation initial consultation so contact us now on 01507 609027 or submit an online enquiry using the form on this page and one of our work accident solicitors will contact you at your convenience.
Can You Answer "Yes"?
If you can answer "yes" to any of the questions below then we recommend you contact us today to discuss a potential claim for compensation.
Have you been seriously injured in an accident at work?
Was the accident less than 3 years ago?
Was the accident someone else's fault?
Did you need time off work to recover from your injuries?
Are you still in pain and suffering the repercussions of your accident?
Have you suffered a financial loss due to the accident?
Have your injuries changed your life?
Whether you live in Louth, Lincoln, Grimsby, Scunthorpe, Skegness or anywhere in between, if you can answer yes to any of the questions above then you may be able to claim financial compensation for your injuries.
Call us now on 01507 609027 for a free consultation to discuss your potential work accident claim.
Types of claims we can help you with
Over the last 20 years, our solicitors have helped countless clients across Lincolnshire win compensation for injuries sustained in a variety of different workplace accidents, including:
Agricultural based accidents on farms across Lincolnshire
Construction or building site accidents
Serious injuries caused by handling, lifting or carrying heavy objects in factories and warehouses
Being struck by a moving objects, including vehicles and machinery
Injuries sustained by working with or alongside dangerous machinery
Accidents involving faulty equipment
Falls and tripping accidents from height
Accidents involving crushing injuries
If you have been injured in a work-related accident that is not listed above, do not worry as you still may be able to claim against your employer.
How much compensation can I claim?
Every work accident claim is different, each with its own set of circumstances and legal challenges, however compensation awards for personal injury claims are based on a set of national guidelines called the Judicial College Guidelines. These guideline are published for the assessment of general damages in personal injury cases.
The latest set of guidelines (the 15th edition) were published at the end of 2019.  Some example guideline amounts for injuries are as follows:
Serious back injury causing significant permanent impact – £59,120 to £70,490
Serious shoulder injuries that cause a weakness of grip or injury that leads to restricted shoulder movement – £8,400 to £12,600
Serious hand injury with significant loss of use of the hand – £23,110 to £49,350
Serious neck injury involving fractures or damage to discs – £52,390 to £104,370
*Every claim is different and your claim may be worth more or less than these figures quoted. These guidelines are purely used for illustrative purposes.
As well as claiming compensation for the pain and suffering you have sustained due to your injury, our solicitors are also able to help you claim for "special damages", which include any loss of earnings you may have suffered and the costs associated with long term care and rehabilitation.
Special damages can increase the value of a personal injury claim by hundreds of thousands of pounds and in some cases, millions of pounds.
Contact Nigel Askew Solicitors today to discuss your potential claim in more detail by calling 01507 609027.
Free Consultations as Standard
We offer all new Lincolnshire  based clients a free initial phone consultation to discuss your claim.
During our call we will ask you in detail about how and when the accident happened, your injuries, your recovery, and who you believe was at fault for the accident and why.
Once we have a clear picture of the accident circumstances and have reviewed your medical records, if we believe that your potential claim has good prospects of success then we may offer to represent you on a No Win No Fee basis.
What is a No Win No Fee Agreement?
We fund all of our compensation claims using Conditional Fee Agreements. These agreements are commonly referred to as either a "CFA" or a "No Win No Fee agreement".
To enable us to act on your behalf, we will ask that you enter into an agreement with us.
The nature of these agreements means that law firms take all the financial risk and not the client.  If a claim fails, the law firm is not paid and the client does not have to pay any solicitor's fees for their time.  For taking this risk, it is common for law firms to agree with a client that they will be paid a % of the client's compensation award at the end of a successful claim.
Our standard fees are mostly paid by the insurers of the negligent party, not by you.
To get a No Win No Fee Claim up and running, we do not require you to make any payments to us whatsoever.
Contact Nigel Askew Solicitors today
If you have been injured at work within the last 3 years, in an accident that was not your fault then speak to Nigel Askew Solicitors today regarding a claim.
Call us now for a free initial phone consultation on 01507 609027 or send us details of your work accident by completing the online form on this page.
100% No Win No Fee Claims
Free Initial Legal Advice
Over 20 Year's Experience
Call Us Today
01507 609027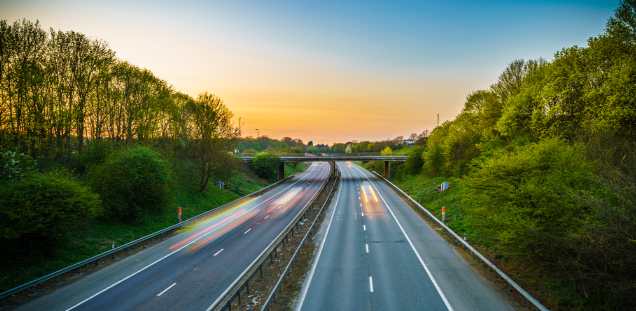 The Claimant was involved in a serious accident when she was hit by a lorry at a road junction.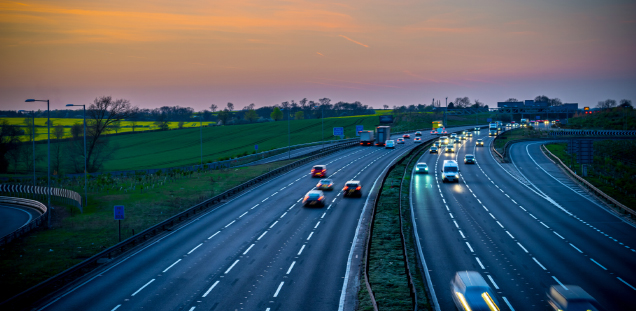 Our client sustained multiple injuries when the vehicle he was travelling in collided with another vehicle travelling in the opposite direction.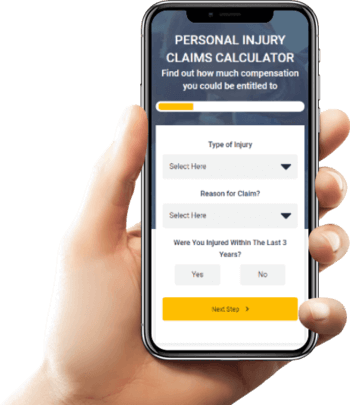 Find out how much you can claim with our compensation calculator
It's really quick and easy, find out in 10 seconds.