Fall from height accidents at work
If you have been seriously injured in a fall from height at work in Lincolnshire, you may be entitled to claim compensation against your employer for their negligence.
Of all work related accidents, falls from height account for the highest percentage of work related fatalities and serious injuries every year in the UK.  Those who are involved in falling from height accidents often sustained very serious and long term injuries that require specialist treatment, rehabilitation and time off work.
Nigel Askew Solicitors are experts in serious work related injury claims and from our base in Louth, we represent clients across Lincolnshire and the midlands.  So whether you live in Lincoln, Grimsby, Scunthorpe, Grantham, Boston, Spalding or anywhere in between, our team of expert fall from height compensation claim specialists can help you claim the compensation you deserve.
We offer free initial phone consultations to all clients who have been injured working at height so contact our expert solicitors today by calling 01507 609027.
How common are Falls from Height?
According to figures published by The Health & Safety Executive (HSE) for 2018/19, falling from height accidents accounted for 40 fatalities amongst UK workers during this period, the highest percentage of any type of work related fatal accident.
In addition to fatal accidents at work, thousands of serious non-fatal accidents were reported, making this one of the most dangerous causes of injury in the workplace.
If you or a loved one has been seriously injured at work, it is vital you speak to solicitors who are experts in this type of law. The solicitors at Nigel Askew solicitors have been representing clients in serious work related accidents for 20 years and are on hand to speak to you today.
Types of falls from height
Our team of solicitors have experience of representing clients injured in a range of work related accidents.
Some of the most common accidents related to working at height include:
Falls from ladders
Falls from standing on pallets mounted on fork lift trucks (FLTs)
Falls from platforms
Falls from roofs and false ceilings
Falls from scaffolding and gantries
Falls from warehouse racking
If you have been injured in a fall from height at work, contact our Lincolnshire based solicitors today on 01507 609027.
Common Injuries associated with falls from height
The very nature of falling from height means that injuries can often be serious and in some cases, life threatening.
Some of the most common injuries that we have seen in the past include:
Head and spinal injuries resulting in paralysis
Brain injuries resulting in life long care
Serious back injuries
Fractured arms and legs
Fractured hands, wrists and ankles
If you have sustained an injury due to a fall from height accident that is not listed above, please contact us today to see if you can claim compensation.
How can falls from height be prevented?
Where regular or frequent access to height is required, employers should consider how they can install safe access. For example, platforms, scaffolding or towers should be fitted with hand rails or extra safety barriers.
Where access to height is temporary, work must be planned in advance and even the simplest of safety measures, such as having another person at the base of a ladder, or hiring a cherry picker or scissor lift could make a big difference in reducing risk.
Having access to the right equipment and training is also crucial; safety harnesses, guard rails and crawl boards will help ensure jobs involving work at height can be completed without injury.
Maintenance is also an important part of staying safe at work, and equipment must be inspected regularly as part of the risk assessment procedure.
The Law - Work at Height Regulations
All employers have a duty of care and responsibility to protect their workers from sustaining injury within the workplace.  The HSE have published a guide for employers  which describes how to protect employees from sustaining serious injury for working at height.
The Work at Height Regulations 2005 (WAH 2005) provide essential reading for employers across all industries when tasks involving work at height are unavoidable.
Prosecutions and fines can be levied upon employers who fail to protect their workers from fall risks.
Discuss your fall at height claim today
If you or a loved one have been injured in a fall from height at work, you may be able to claim compensation for your injuries.
In order to determine whether you have a claim, and to arrange a no obligation consultation, call Nigel Askew Solicitors today on 01507 609027 or complete the website enquiry form. We operate on a no-win, no-fee basis, with no hidden costs.
To discuss a Lincolnshire fall from height compensation claim, get in touch today.
100% No Win No Fee Claims
Free Initial Legal Advice
Over 20 Year's Experience
Call Us Today
01507 609027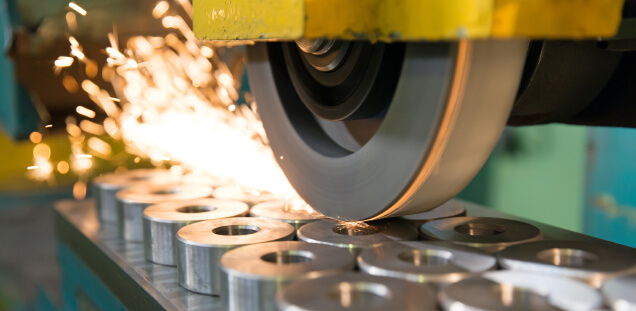 Claim for serious injuries as a result of an accident at work when the client's hand was trapped in machinery.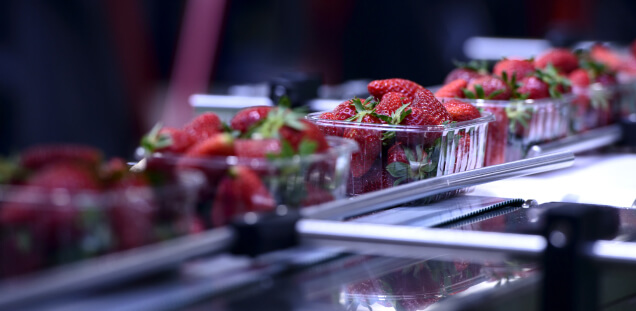 Our client developed chronic pain in her shoulder and elbow whilst working in a food processing plant.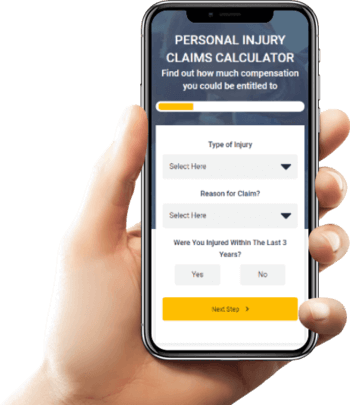 Find out how much you can claim with our compensation calculator
It's really quick and easy, find out in 10 seconds.