Dangerous Machinery Compensation Claims Lincolnshire
If you have been injured in an accident at work whilst using dangerous machinery, you may be entitled to claim compensation for your injuries. Our team of solicitors specialise in helping the people of Lincolnshire make Dangerous Machinery Compensation Claims and are on hand to speak with you today regarding your accident.
We offer all new clients a free and no obligation initial phone consultation, during which we will discuss your accident and advise you on the merits of your case.
Contact us today by calling 01507 609027 or submit an online enquiry using the form on the right of this page and one of our expert solicitors will contact you at your convenience.
Injured by dangerous machinery?
Millions of the UK workforce are employed to work in factories, plants and warehouses and regularly come in to contact with dangerous machinery in their workplace.  Hundreds of thousands of other workers in industries such as farming & agriculture, construction, mining & quarrying and maintenance also use a wide variety of machinery during their average working week.
Despite an increase in health and safety procedures and laws in recent years, according to a recent report published by the Health & Safety Executive, 581,000 workers sustained a non-fatal injury according to self-reports from the Labour Force Survey in 2018/19. Of those who sustained an injury at work, 138,000 were required to stay off work for over a period of 7 days due to the severity of their injuries.
Your Employer's responsibility
In many cases, accidents and injuries are preventable.  Your employer must ensure that all machinery required to carry out your daily duty is maintained in an efficient working order and is in a good state of repair. Inspections of work equipment are often required, for example, if equipment is exposed to conditions likely to cause deterioration. It is also important that all machinery is well maintained and has adequate guards to protect employees from the dangerous elements of the machine.
Employers must also ensure that the machinery is used correctly. Employers should, therefore, carry out adequate risk assessments for all machinery and train staff in how to use it safely.
If your employer fails you in their duty of care and you sustain a serious injury as a result, then you may be able to make a dangerous machinery compensation claim for your injury and other financial losses.
How much compensation can I claim?
The amount of compensation you can expect to receive is dependent on several different factors including the severity of your injury, how long you take to recover and if you suffered any other financial losses such as loss of earnings as a result of the accident.
The amount of compensation you could expect to receive for the pain and suffering caused by your injuries are based on a set of national guidelines. These figures do not include any special damages, which include loss of past, current and future earnings or the cost of future care.
The following tables are the Guidelines for the Assessment of General Damages in Personal Injury Cases by the Judicial College. These tables show the amount of general damages compensation payable to claimants for injuries in 2020.
Shoulder Injury
Moderate shoulder injury – £6,290 to £10,180
Serious shoulder injury – £10,180 to £15,300
Severe shoulder injury – £15,300 to £38,280
Hip Injury
Hip or pelvis injury leaving minimal or no long term problems – £3,150 to £10,040
Hip or pelvis fractures requiring corrective surgery – £31,220 to £41,860
Extensive fractures causing serious long term problems – £62,490 to £104,370
Hand Injury 
Fracture of one finger – up to £3,790
Serious thumb injury – £10,040 to £13,360
Serious hand injury with severe loss of use of the hand – £23,110 to £49,350
Loss of one hand or loss of use of one hand – £76,650 to £87,410
Loss of both hands, or loss of use of both hands – £112,100 to £160,600
Elbow Injury 
Elbow injury not causing significant long term problems – up to £10,040
Elbow injury causing long term problems – £12,480 to £25,510
Severe and disabling elbow injury – £31,220 to £43,710
For more information about how much your claim might be worth, use our compensation calculator.
How much will a Dangerous Machinery Compensation cost?
We fund all of our dangerous machinery compensation claims using Conditional Fee Agreements. These agreements also commonly referred to as a "CFA" or a "No Win, No Fee Agreements".
The nature of these agreements means that law firms take all the financial risk and not the client.  If a claim fails, the law firm is not paid and the client does not have to pay any solicitor's fees for their time.  For taking this risk, it is common for law firms to agree with a client that they will be paid a percentage of the client's compensation at the end of a successful claim. Law firms fees are mostly paid by the insurers of the losing party and no upfront fees are required to be paid by the client to get a claim up and running.
For more information about No Win No Fee agreements in dangerous machinery compensation claims, please contact our Lincolnshire based expert solicitors today.
Contact Nigel Askew Solicitors today
To find out if you can make a dangerous machinery compensation claim, please call our Lincolnshire based experts on 01507 609027 or complete an online enquiry form and we will contact you at your convenience to discuss your enquiry in detail.
We offer all new clients a free and no obligation initial phone consultation during which we will discuss the merits of your potential claim.
100% No Win No Fee Claims
Free Initial Legal Advice
Over 20 Year's Experience
Call Us Today
01507 609027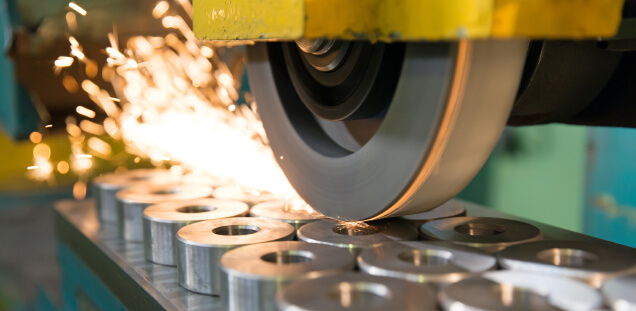 Claim for serious injuries as a result of an accident at work when the client's hand was trapped in machinery.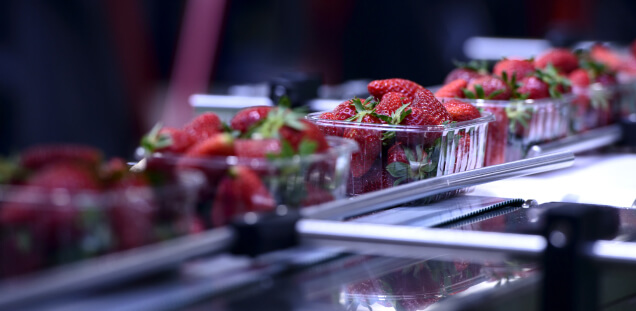 Our client developed chronic pain in her shoulder and elbow whilst working in a food processing plant.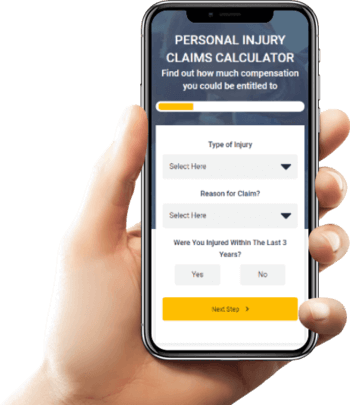 Find out how much you can claim with our compensation calculator
It's really quick and easy, find out in 10 seconds.