Construction site crushing claims
Do you work in the construction industry? Have you been injured at work and required time off to recover from crushing related injuries? If so, you may be able to claim financial compensation for your pain and suffering and any financial losses you may have suffered in the form of a construction crushing accident claim.
Welcome to Nigel Askew Solicitors in Lincolnshire, we are specialist firm of solicitors that represent clients who have been injured at work in claims for compensation.
From our Lincolnshire offices, we represent clients across England & Wales that have sustained serious crushing related injuries on construction sites and building sites.
Crushing related injuries often are very serious and can lead to other more complicated injuries such as amputation and in some extreme cases, even death.
If you or a member of your family have been seriously injured and are no longer able to work or have suffered significant financial loss, we recommend you seek legal advice as soon as you can.
Call and speak to our senior solicitors today by calling 01507 609027. Alternatively, submit your details using the form on this page or by emailing details of your accident to us at nigel@nigelaskew-solicitor.co.uk
Accidents are common in the construction sector
The construction sector is one of the largest in the UK, with official government estimates confirming that approximately 3.1 million people, or 9% of the entire UK workforce, are employed in the construction sector.
The construction sector is also one of the most dangerous as these millions of people are constantly at risk of sustaining serious injury due to working with heavy plant, machinery and vehicles, especially if they are not given correct training, PPE and or benefiting from regular site risk assessments.
According to recent data published by the HSE  441,000 workers sustained a non-fatal injury according to self-reports from the Labour Force Survey in 2020/21. Of those people who sustained an injury at work, 102,000 were required to stay off work for over 7 days to recover from their injuries.
Serious crushing accidents
If you are involved in a crushing accident at work, your injuries can be devastating and can compromise your ability to lead a normal life in both the short term and long term. Your ability to work and provide for yourself and your family will also be more difficult and in some serious cases, impossible.
From our Lincolnshire base, the team at Nigel Askew Solicitors offer all new enquiries a free and no obligation initial consultation.
We use No Win No Fee agreements to fund our claims, which means you do not have to pay us any fees to get your claim started.
Call us now on 01507 609027 or submit your details using the form on this page, indicating the most convenient time for us to call you to take further information from you regarding your potential construction crushing accident claim.
Types of crushing accidents
We have over 20 years of experience in claims involving hand accidents at work and during this time have advised clients on a range of different accident types.
Some of the most common include:
Crushing injuries due to faulty or dangerous pieces of machinery. Workers arms, hands and fingers can become entangled in machines and mechanisms
Crushing injuries caused by lifting, loading or moving heavy and unstable loads, potentially causing crushing type injuries
Materials on construction sites falling or collapsing, such as scaffolding, walls, or timber frames crushing hands, arms, feet and legs
There a wide variety of crushing accidents that can occur on construction sites so if the accident you were involved in is not listed above, do not worry.
Our specialist team of personal injury solicitors have the necessary skill and expertise to advise you on the likelihood of a successful construction crushing accident at work in Lincolnshire claim.
Call us now on 01507 609027 for a free and no obligation initial consultation.
Can I start my claim today?
Yes! Every new claim starts with your initial call so feel free to call us now, on 01507 609027.
We offer all new enquiries a free and no obligation initial phone consultation, during which we will take details from you relating to your accident and your injuries.
When we have a clear picture of the circumstances surrounding your accident happened, who was to blame, the extent of your injuries and how long you may take to recover, if we believe there is a good chance of you being able to make a successful claim then we may offer to represent you on a No Win No Fee basis.
How much compensation can I claim for?
The amount of compensation you can expect to claim depends on a number of different factors, including the severity of your crushing injuries and your recovery, your financial losses and long-term work prospects.
All successful injury claims may include compensation for the following:
Compensation for your pain and suffering caused by your injuries
Compensation for any lost earnings, past, present and future as a result of the accident
Depending on the severity of your injuries and your current and future financial losses, very serious crushing injuries can be valued at several hundred thousand pounds and in cases where someone has suffered life changing injuries, they can be valued in the millions.
For more information about how much you may be able to claim, read our 'Claims Calculator' page.
To discuss a new claim with us, please call us on 01507 609027.
How much does it cost to start my claim?
We do not charge our clients any fees to get a new claim up and running.
We use "Conditional Fee Agreements" to fund all of our claims. These agreements are also commonly referred to as "No Win No Fee Agreements" or "CFA's".
The nature of these agreements means that law firms take all the financial risk and not the client.  If a claim fails, the law firm is not paid and the client does not have to pay any solicitor's fees for their time.  For taking this risk, it is common for law firms to agree with a client that they will be paid a % of the client's compensation award at the end of a successful claim.
Contact Nigel Askew Solicitors now
If you would like to speak to us regarding your potential crushing accident on a construction site then call us now on 01507 609027.
Alternatively you can complete the online form on this page and one of our specialist lawyers will contact you to discuss your enquiry in more detail. Please indicate within the form the best time for us to call you.
If you prefer, you may also email us details of your crushing accident to nigel@nigelaskew-solicitor.co.uk
100% No Win No Fee Claims
Free Initial Legal Advice
Over 20 Year's Experience
Call Us Today
01507 609027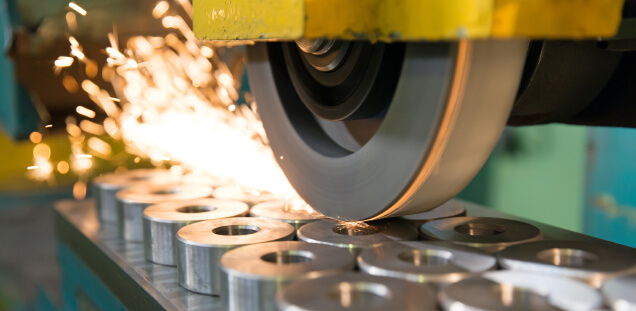 Claim for serious injuries as a result of an accident at work when the client's hand was trapped in machinery.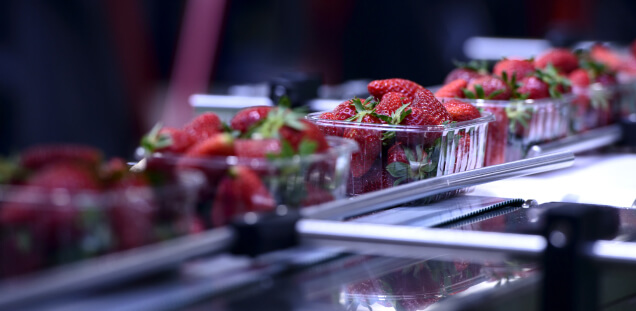 Our client developed chronic pain in her shoulder and elbow whilst working in a food processing plant.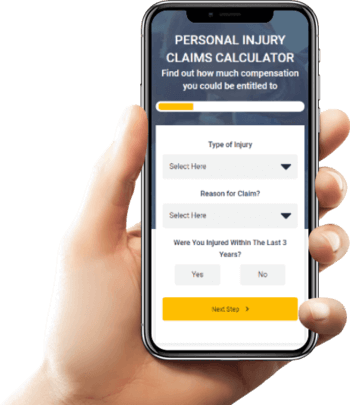 Find out how much you can claim with our compensation calculator
It's really quick and easy, find out in 10 seconds.