Factory Injury Claim Specialists in Lincolnshire
Nigel Askew Solicitors specialise in work related injury claims, including factory injury claims. From our base in Lincolnshire we can help you claim compensation for your injuries and potential loss of earnings as a result of your accident.
Your employer has a responsibility to ensure your factory working environment is as safe as possible for you and your fellow colleagues.  If your employer fails in their duty to you and you suffer an injury in a non-fault accident, you may be entitled to make a factory injury claim for compensation.
To discuss your factory injury claim in more detail, please contact us today by calling 01507 609027. We offer all new clients a free and no obligation phone consultation to discuss the merits of your potential claim.
Common types of Factory Injury Claims
If you have been injured in a non-fault accident at work in a factory, then you may be entitled to make a claim against your employer for compensation.
Some of the most common types of accidents associated with factory injury claims include:
If you have been injured during employment at a factory in Lincolnshire, within the last 3 years which has caused you to sustain a serious injury then please contact us to discuss a claim.
How much can I claim for?
The amount of compensation you can expect to receive is dependent on several different factors including the type of injury you have sustained, the severity of your injury, how long you take to recover and if you suffered any other financial losses such as loss of earnings as a result of the accident.
The amount of compensation you could expect to receive for the pain and suffering caused by your injuries are based on a set of national guidelines. For example, compensation payable for a very serious shoulder injury can be worth up to £38,000, a very severe and disabling elbow injury can be up to £43,000, whereas the total loss of use of one hand can be up to £87,000.
On top of claims for the pain and suffering of your injury, we are also able to claim for special damages, which include loss of past and future earnings and the cost of medical care and rehabilitation. Special damages often make up the majority of the total value in claims for personal injury and in some cases run into the hundreds of thousands or even millions of pounds. For more information, see our claims calculator.
Every claim is different, so please contact us today to discuss your factory injury claim.
How much does it cost to claim? Will you take part of my compensation?
We fund all of our dangerous machinery compensation claims using Conditional Fee Agreements. These agreements also commonly referred to as a "CFA" or a "No Win, No Fee Agreements".
The nature of these agreements means that law firms take all the financial risk and not the client.  If a claim fails, the law firm is not paid and the client does not have to pay any solicitor's fees for their time.  For taking this risk, it is common for law firms to agree with a client that they will be paid a percentage of the client's compensation at the end of a successful claim, which we cap at a maximum of 25% of your compensation. The Law firms fees are mostly paid by the insurers of the losing party and no upfront fees are required to be paid by the client to get a claim up and running.
For more information about No Win No Fee agreements, please contact us.
Worried about claiming against your employer?
You may have reservations about making a personal injury claim against your employer, particularly if you have worked there for a long time and formed good relations with them and your fellow colleagues.  Remember that your employer will have Employers Liability insurance that covers them for accidents that happen within the workplace.
If you are successful in your claim, their insurance policy will pay your compensation not your employer personally.
For more information or if you are worried about claiming against your employer, call and speak to us today.
Why Choose Nigel Askew Solicitors to help with your claim?
Our personal injury solicitors are committed to achieving the best possible results for our clients.
In all cases and especially where serious work related injuries are involved, we pride ourselves on going the "extra mile", often attending our clients at their homes to take statements and provide updates throughout the entire claim process. Our personal service often enables us to put together a stronger case for our clients, something which is simply not offered by larger law firms miles away.
Your claim will be dealt with by a senior solicitor from start to finish, with over 20 years of legal experience, unlike at many other firms where your claim might be dealt with by a trainee solicitor or an unqualified litigation executive.
We specialise in work accident claims
We have over 20 years of experience in winning compensation for our clients
We fund all factory injury claims using No Win No Fee agreements
Our offices are based in the heart of Louth, meaning we are accessible to clients across Lincolnshire and the surrounding counties
We offer home visits to all our clients throughout the claims process
We will work as hard as we can on your behalf to achieve justice
We work with the best medical professionals and leading barristers in the country
Contact us today to discuss a Lincolnshire factory injury claim by calling 01507 609027.
Contact Nigel Askew Solicitors today
If you have been injured at work in a factory, contact Nigel Askew Solicitors today for free initial legal advice.
Contact our specialist Lincolnshire based solicitors today by calling 01507 609027 or submit an online enquiry using the form on the right of this page.
We are Lincolnshire based factory injury claim specialists, contact us today.
100% No Win No Fee Claims
Free Initial Legal Advice
Over 20 Year's Experience
Call Us Today
01507 609027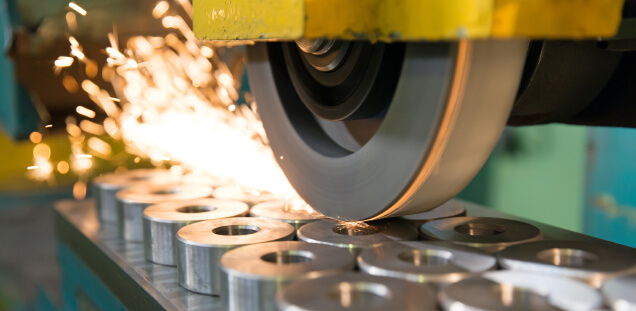 Claim for serious injuries as a result of an accident at work when the client's hand was trapped in machinery.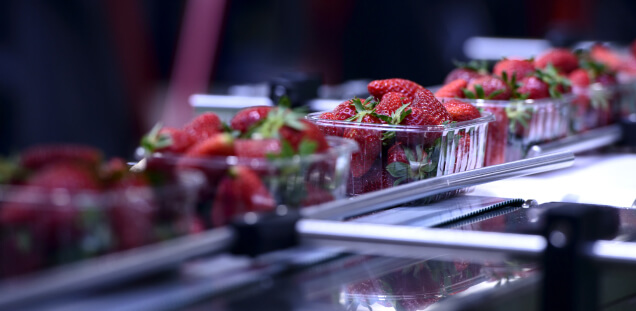 Our client developed chronic pain in her shoulder and elbow whilst working in a food processing plant.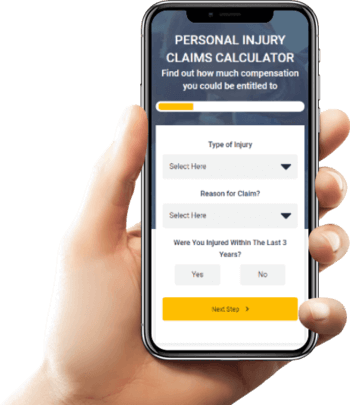 Find out how much you can claim with our compensation calculator
It's really quick and easy, find out in 10 seconds.