Car Accident Solicitors for Cleethorpes
Welcome to the Nigel Askew Solicitors website, we are a Lincolnshire based firm of solicitors and specialise in serious injury claims, including claims arising from car accidents. Our car accident solicitors have over 20 years of experience in representing the people of Cleethorpes and the surrounding areas in No Win No Fee car accident claims.
Every week we are contacted by clients who have sustained serious injuries on our county's roads, whether as a driver of a car, a passenger or a motorcyclist. Our network of roads are notoriously dangerous and Lincolnshire was recently named as the 3rd highest nationally in accident figures published by the government.
We know what it takes to win compensation for our clients and offer all our Cleethorpes based clients a free initial phone consultation to discuss your accident.
Contact our car accident solicitors today to see how we can help you claim. Call us now on 01507 609027 or submit details of your accident and your injuries using the online form on this page and one of our solicitors will contact you at your convenience.
We offer free initial consultations
We understand the weeks and months after a serious accident can be a difficult period, especially if you are unable to work as a result, which is why we aim to make the process of claiming as straightforward as possible.
All road accident claims start with an initial consultation, which is usually on the phone. During our initial conversation we will learn about your accident, your injuries and any financial loss you have sustained as a result. If we believe your accident circumstances have good prospects of success then our solicitors will offer you a No Win No Fee Agreement.
Types of Road Accident Claims
If you or a member of your family have been seriously injured in a car accident in Cleethorpes, our solicitors can advise you on a personal injury claim for compensation.
Not only are we experts in car accident claims but we can offer you advice relating to a range of road accidents, including:
Passenger accident claims
Pillion accident claims
We have over 20 years experience in advising the people of Lincolnshire on road accident related claims for personal injury, from cases involving head and neck injuries to life threatening injuries as well as in fatal accident claims.
Common injuries in car accidents
The road accidents and collisions that take place every day in Lincolnshire are the cause of a significant number of injuries, many life threatening. Large numbers of accident victims require extensive treatment in hospital, long-term physiotherapy as well as having to take time off work to recover.
Some of the most common injuries we see include:
Broken or fractured bones, most commonly arms and legs
Chest and rib injuries
Fatal injuries
If you have been seriously injured in a car accident in or around Cleethorpes, or anywhere on Lincolnshire's roads that was not your fault, the experts at Nigel Askew Solicitors can advise you on a personal injury claim.
How long do I have to claim?
The law in England and Wales states that you have 3 years from the date of the accident to start a claim for personal injury. In accidents where children are involved, this claim period is longer.
We always recommend clients seek legal advice as soon as they can, to ensure claims do not fall outside of this claim window.
Call us today on 01507 609027.
How much does it coast to make a claim?
We do not charge our Cleethorpes based clients any upfront fees to get a claim started.
We fund our injury compensation claims using Conditional Fee Agreements. These agreements are commonly referred to as either a "CFA" or a "No Win No Fee agreement".
To enable us to act on your behalf, we will ask that you enter into an agreement with us.
The nature of these agreements means that law firms take all the financial risk and not the client.  If a claim fails, the law firm is not paid and the client does not have to pay any solicitor's fees for their time.  For taking this risk, it is common for law firms to agree with a client that they will be paid a % of the client's compensation award at the end of a successful claim.
Why choose us to help with your claim?
Our car accident solicitors have many years of experience of representing the people of Cleethorpes and are totally committed to achieving the best possible results for our clients.
We specialise in personal injury claims
We have over 20 years of experience in winning compensation for our clients
We fund all personal injury claims using No Win No Fee agreements
Our offices are based in the heart of Lincolnshire, meaning we are accessible to clients across England & Wales
We offer home visits to all our clients throughout the claims process
We get to know our clients and offer a truly personal service
We will work as hard as we can on your behalf to achieve justice
We work with the best medical professionals and leading barristers in the country
If you have been injured in a non-fault accident and would like to speak to our solicitors regarding a No Win No Fee claim then call us today on 01507 609027.
Contact Nigel Askew Solicitors now
We offer all new Cleethorpes based clients a free initial consultation and can get your claim up and running today so call us now on 01507 609027 or submit your personal accident circumstances within the online form on this page. Please indicate the best time for one of our solicitors to call you.
100% No Win No Fee Claims
Free Initial Legal Advice
Over 20 Year's Experience
Call Us Today
01507 609027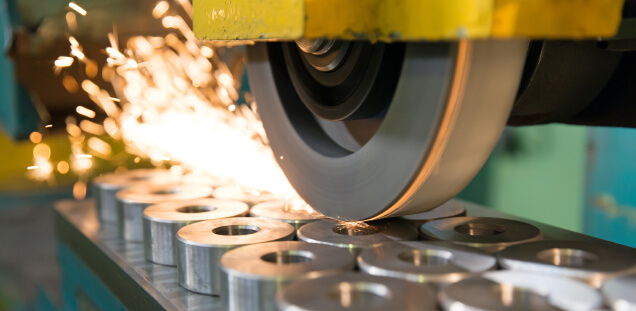 Claim for serious injuries as a result of an accident at work when the client's hand was trapped in machinery.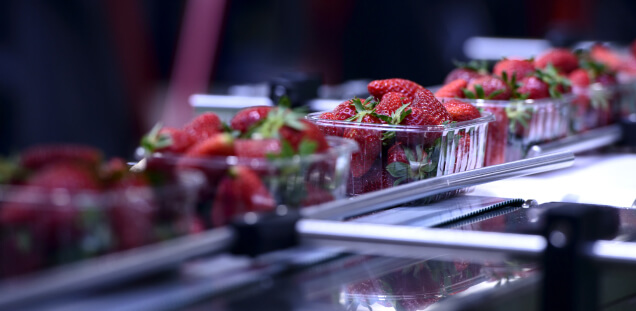 Our client developed chronic pain in her shoulder and elbow whilst working in a food processing plant.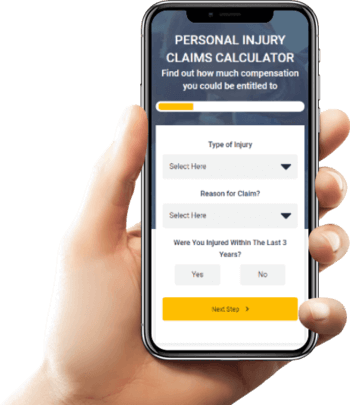 Find out how much you can claim with our compensation calculator
It's really quick and easy, find out in 10 seconds.