Head Injury Solicitors in Lincolnshire
Our head injury solicitors in Lincolnshire specialise in representing clients in serious head injury claims, resulting from serious non-fault accidents.
If you or a loved one has been seriously injured in an accident in Lincolnshire and suffered a traumatic head injury, you may be able to claim financial compensation to help support your recovery.
To discuss a potential claim with one of our expert head injury solicitors, contact us today by calling 01507 609027.  We offer all new clients a free and no obligation telephone consultation and will discuss the merits of your potential claim and likelihood of success.
Head Injuries in the UK
A serious head injury can have life altering consequences for both the accident victim and their family and friends.  Head injuries can also impact of the victim's ability to work and look after themselves.
According to statistics published by Headway, a leading charity supporting victims of head and brain injury in the UK, it is thought as many as 150,000 people each year are diagnosed with a head injury.
Some of the most common causes of head injuries in the UK include serious road traffic accidents, falling injuries at work and sporting accidents. Among the elderly, falling and tripping accidents within their own homes account for a large percentage of serious head injuries.
Compensation for Head Injuries
The head injury solicitors at Nigel Askew can help you claim compensation if the circumstances which led to the accident were not your fault.  Even if you were partly to blame for the accident, we recommend that you contact us to discuss your potential claim as you still may be able to claim financial compensation, which could help support your long term care.
The amount of compensation you may expect to receive for your head injury will depend on a number of factors including the severity of your injuries, any long term care requirements you may have and whether you will be able to return to work.
All successful claims may include compensation for the following:
Compensation for your injuries and pain and suffering
Compensation for any lost earnings, past, present and future as a result of the accident
Compensation for any adaptations that may be required to your home
Private healthcare and rehabilitative costs and therapy
Symptoms & Effects of Head Injuries
Accident victims who sustain head trauma can experience a range of symptoms due to the damage which has been caused to their brain.
Depending on the severity of a head injury, some common effects include:
Trouble with speech and communication
Behavioural or emotional changes
Memory loss
Difficulty processing information and solving problems
Trouble with movement, such as loss of coordination and difficulty with balance
Loss of senses such as taste or smell, problems with vision, and losing the ability to effectively control body temperature
Chronic migraines and fatigue
If you or a loved one has sustained a head injury as a result of a non-fault accident, then you may be able to claim compensation for your injuries.  Contact us today to discuss a potential claim.
Serious Head Injury Solicitors in Lincolnshire
With over 20 years experience in representing clients in personal injury claims, the head injury solicitors at Nigel Askew can guide you through the claim process with care and emotional support, as well as expert legal representation.
Our head injury solicitors in Lincolnshire represent accident victims across the county and all over the UK.   From our offices in central Louth we advise clients in towns across the county including in Lincoln, Grimsby, Spalding, Skegness, Boston, Grantham, Scunthorpe and Cleethorpes.  We also act for clients across the rest of England and Wales.
How to start your head injury claim
We offer all our clients a free initial telephone consultation, during which we will talk to you about the accident circumstances and the severity of your head injuries. If we feel that you may have grounds to make a claim for compensation, we will represent you on a No Win No Fee basis.
We often attend our clients at their homes to discuss their claim and pride ourselves on offering a bespoke service to every client. All claims are handled by senior solicitors, with many years experience in representing clients in serious head injury claims.
Contact us today to set up a free initial consultation by calling 01507 609027 or alternatively submit an online enquiry by completing the form on this page and we will call you at your convenience.
For further reading about the type of serious and catastrophic injury claims we deal with, click here.
100% No Win No Fee Claims
Free Initial Legal Advice
Over 20 Year's Experience
Call Us Today
01507 609027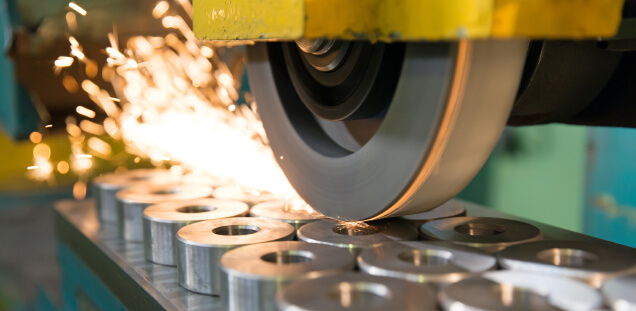 Claim for serious injuries as a result of an accident at work when the client's hand was trapped in machinery.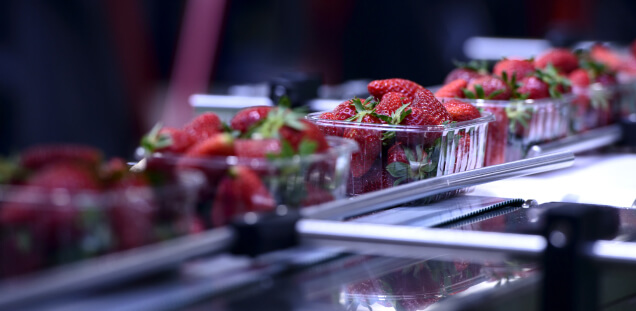 Our client developed chronic pain in her shoulder and elbow whilst working in a food processing plant.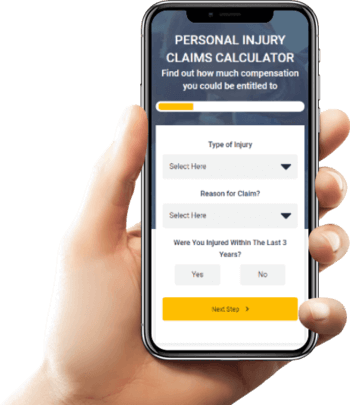 Find out how much you can claim with our compensation calculator
It's really quick and easy, find out in 10 seconds.