Personal Injury Claim Experts for Grimsby
If you are looking for a personal injury claim specialist in Grimsby, to help you with a personal injury claim then Nigel Askew Solicitors can help you.
If you have been seriously injured in an accident, either on the road, at work or in a public place and the accident was not your fault then you may be able to start a claim for compensation.
Our personal injury claim solicitors have more than 20 years of experience in representing the people of Grimsby and the surrounding areas in claims for compensation and are on hand now to advise you on the prospects of a successful claim.
Contact us today by calling 01507 609027 or complete the form on this page and one of our solicitors will contact you to discuss your enquiry in more detail.
Coping with an injury can be very difficult
The weeks and months after sustaining a serious injury in a non-fault accident can be a difficult period, not only for the injured party but also for family members.
If you are unable to work and earn money, it can be an extremely worrying and uncertain time.
Claiming financial compensation can help ease your worries and our solicitors aim to make the claims process as stress free as possible.
We offer all of our new Grimsby based clients a free and no obligation initial phone consultation, during which we will discuss your accident, your injuries and your recovery. If we believe your personal circumstances have good prospects of success, we will offer to represent you in a No Win No Fee personal injury claim.
To find out if you can claim, call us now on 01507 609027.
What you can claim for
Our personal injury claim solicitors for Grimsby are able to help you claim compensation for:
Your injuries and pain and suffering caused by the accident
Loss of earnings if you are unable to work now and in the future
Expenses incurred as a result of the accident which may include long term care, medical costs or physiotherapy to treat your injuries
The types of claims we can help you with
Over the last 20 years we have handled a broad range of claim types and helped countless people claim compensation for injuries resulting from non-fault accidents.
We can help you claim for any of the following claim types:
If you have been injured in an accident not listed above, contact us today as you still may be able to pursue a successful personal injury claim.
How much compensation can I claim?
Every claim is different, however compensation awards for personal injury claims are based on a set of national guidelines called the Judicial College Guidelines. These guideline are published for the assessment of general damages in personal injury cases.
The latest set of guidelines (the 15th edition) were published at the end of 2019.  Some example guideline amounts for injuries are as follows:
Serious knee injury with long term problems – £20,880 to £34,660
Leg fractures or soft tissue injury causing some long term problems – £14,320 to £22,130
Serious back injury causing significant permanent impact – £59,120 to £70,490
Serious shoulder injuries that cause a weakness of grip or injury that leads to restricted shoulder movement – £8,400 to £12,600
Serious hand injury with significant loss of use of the hand – £23,110 to £49,350
Serious neck injury involving fractures or damage to discs – £52,390 to £104,370
The value of your claim may be worth more or less than these figures quoted. These guidelines are purely used for illustrative purposes.
Claims are worth significantly more when "special damages" are factored in. Special damages include loss of earning claims and costs associated with long term care and rehabilitation.  Special damages can increase the value of a claim by hundreds of thousands of pounds and in some cases, millions of pounds.
My accident was over a year ago, can I still claim?
You have 3 years from the date of your accident or formal medical diagnosis to start your claim.
In some work related cases, where your injury may have taken many years to come to light (claims for HAVS, Asbestos or WRULD for example), this 3 year claim period starts from the date you first linked your symptoms to your work.
We recommend you contact us as soon as possible, to ensure that your claim does not fall outside of this strict 3 year claim window.
Call us on 01507 609027 and our friendly solicitors will advise you on your potential claim.
How do I start my personal injury claim?
We offer all Grimsby based clients a free and no obligation initial consultation as standard, so we can build a picture of your accident circumstances and offer you the best advice we can.
To start your personal injury claim today with Nigel Askew Solicitors, call us on 01507 609027.
Whether you have been seriously injured at work, in a road accident or in a public place, contact us now to see if we can help you claim the compensation you deserve.
100% No Win No Fee Claims
Free Initial Legal Advice
Over 20 Year's Experience
Call Us Today
01507 609027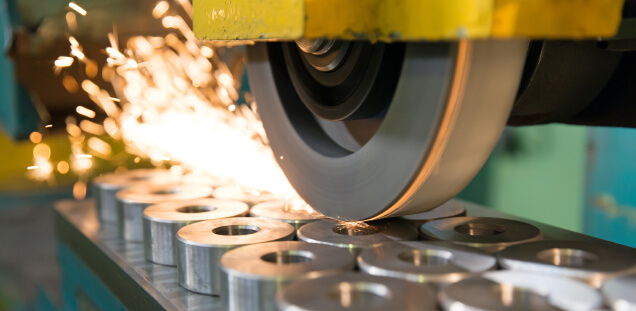 Claim for serious injuries as a result of an accident at work when the client's hand was trapped in machinery.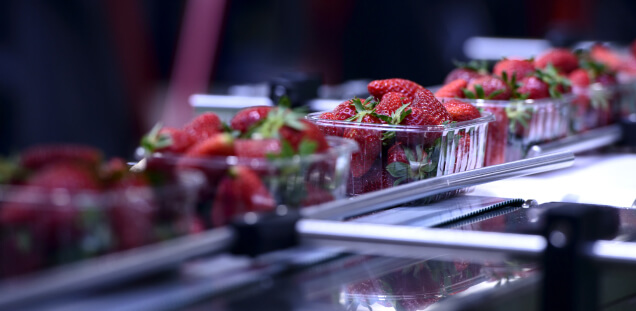 Our client developed chronic pain in her shoulder and elbow whilst working in a food processing plant.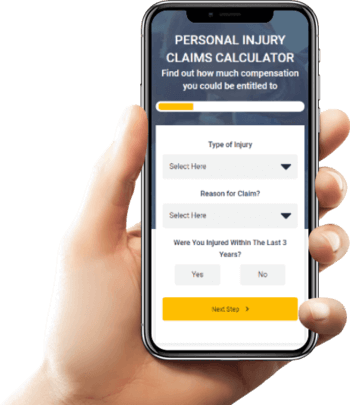 Find out how much you can claim with our compensation calculator
It's really quick and easy, find out in 10 seconds.