Compensation for Military Related PTSD
Askew Solicitors specialise in military PTSD compensation claims in the UK. We have over 25 years of experience in representing clients in claims for serious personal injury, including military related PTSD compensation.   We know how hard it is coping with PTSD, which is why we aim to make the process of claiming as stress free as possible.
We offer all new clients enquiring about PTSD compensation a free and no obligation initial phone consultation, during which we will advise you on the merits of your potential claim. All claims for military related PTSD are different and it's important we are able to build a picture of your circumstances claim so we can advise you on whether we think you have a strong case.
To arrange a telephone consultation please call us on 01507 609027 or alternatively complete the form to the right of this page and one of our expert and friendly solicitors will call at a time convenient to you.
What is PTSD?
Post-traumatic stress disorder (PTSD) is a psychological disorder which is caused by exposure to stressful, frightening or distressing events. Everyone's experience of PTSD will differ however it is the most common mental illness associated with military service and effects thousands of the armed forces each year.
Some of the most common symptoms associated with military related PTSD include:
Anger, depression, panic attacks and social anxiety
Feelings of irritability and detachment towards family and friends
Distressing flashbacks of frightening events
Trouble sleeping and nightmares
Substance misuse, particularly with alcohol
The period between serving in the military and the on-set of PTSD related symptoms can vary from a few weeks, to several months to even several years.
As is the case with many psychological disorders, the first step is to talk about how you are feeling to someone you can trust, whether that is a member of your family, a GP or a specialist solicitor.  There are loved ones, friends and professionals all ready and able to help you.
Support for Military Personnel with PTSD
In addition to specialising in claims for military PTSD, we care about the rehabilitation and long term support for our clients.
There several treatments available for PTSD which can help alleviate some of the symptoms, which include cognitive behavioural therapy, yoga and massage. There are also local support groups which can be found via Facebook and other social media channels.
There are also a number of online tools which may help support the military, including Mental Health Today , which is a website that publishes useful news and resources associated with PTSD and mental health in the UK.
We have recently published a blog which discusses how the NHS are tackling the rise in PTSD and mental health.
Options for making a compensation claim for military PTSD
PTSD can have a tremendous impact on your mental and physical well-being, making everyday life hard to deal with. It can push the people you love away and make even the simplest of tasks seem almost impossible to deal with.
Pursuing a claim for financial compensation can help you and your family get the support you need to move forward with your life.
Whether you have previously served in the Army, RAF, Navy, Reserve or Special Forces, you may be able to make a claim for compensation if you are suffering from PTSD.
You may also like to consider making a claim for PTSD via the AFCS. Click here to read about the pro's and con's of making a claim via the AFCS.
Will claiming for PTSD impact my career?
Understandably, many servicemen and women are hesitant about making a claim against their employer, the Ministry of Defence (MoD).   However, the MoD recognises that service personnel are regularly put in dangerous situations and must respect an individual's right to make a claim for any injury or illness that they may have sustained during service.
As with any employer in the private sector, the MoD is not allowed to discriminate against personnel who make a compensation claim.
If you are worried about making a claim against the MoD for your PTSD, please contact our experienced solicitors today who can help to reassure you of your legal rights.
Contact our military solicitors today
We understand you may have questions for us before you are ready to start the claims process so offer all military PTSD compensation UK clients a free initial consultation and will aim to answer all of your queries. We are here to help you.
To speak with a member of our expert team call us on 01507 609027.
100% No Win No Fee Claims
Free Initial Legal Advice
Over 20 Year's Experience
Call Us Today
01507 609027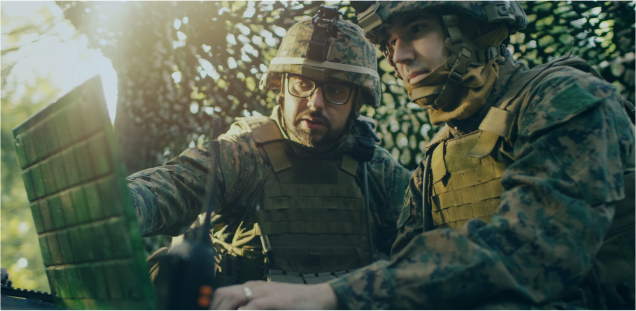 A serving army soldier sustained noise induced hearing loss when on tour of duty in Iraq and Afghanistan.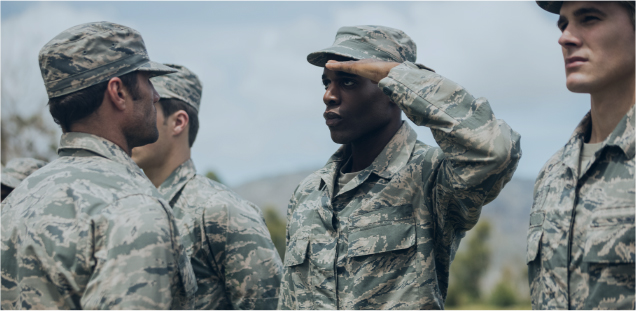 We acted for an army soldier who sustained a frostbite injury when on exercise in Canada.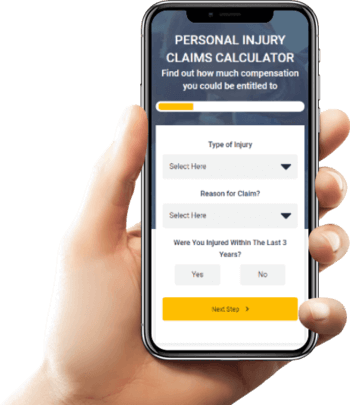 Find out how much you can claim with our compensation calculator
It's really quick and easy, find out in 10 seconds.