Back Injury at Work Claims
If you have sustained a back injury at work you may be asking yourself the question, "Can I sue my employer for my back injury". Well, if the accident was avoidable and not your fault and it took place within the last 3 years then our specialist solicitors will be able to advise you on a claim.
Welcome to Nigel Askew Solicitors, we are a firm of personal injury solicitors with offices in the heart of Lincolnshire. We represent clients across the UK in serious back injury claims, helping them to sue their employers for negligence.
Our back injury solicitors have over 20 years of experience in representing clients in claims and during this time have helped to win millions of pounds in compensation.
Our back injury solicitors offer free phone consultations to all new clients and are on hand today to talk about your accident, your injuries and your recovery, as well as any financial losses you may have suffered as a result of your accident.
If we believe your potential claim has good prospects of success then we will offer you a No Win No Fee agreement and represent you in your claim and help you sue your employer for your back injury.
Contact us now by calling 01507 609027 or complete the form on this page and one of our back injury solicitors will contact you to discuss your enquiry in more detail.
Was your accident your employer's fault?
If your employer was at fault for your accident, you may be entitled to claim compensation for your injuries and inability to work.
Your employer has a legal duty to ensure you're safe at work and not at risk of sustaining an injury or making an existing injury worse. They have a duty to ensure:
You are sufficiently trained in how to do your job. This means you understand manual handling, Health & Safety and if you use machinery, how to use it safely and correctly
You are provided with suitable personal protective equipment (PPE)
Risk assessments are carried out before you carry out tasks
Manage business activities to minimise risks to your health and safety
Whatever type of workplace accident has caused your back injury, if your employer has failed in their legal duty to ensure that you are not at risk of sustaining an injury whilst carrying out your job, then you may be able to sue your employer for a back injury and claim compensation.
Types of back injury claims we can help you with
Our back injury solicitors have over 20 years of experience in helping clients to claim compensation for work related back injury claims.
Some the most common causes for back injuries include:
If the accident that caused your back injury is not listed above do not worry, you still may be able to make a successful claim for compensation.
Call us on 01507 609027 and our back injury lawyers can offer you the expert advice you need to get your claim started today.
How much compensation can you claim?
Every work related back injury claim is different, each with its own set of legal challenges so it is difficult for us to provide you with an exact valuation of your claim straight away, especially if your accident has led to you being unable to work as a result.
The amount of compensation you can claim is based on a set of national guidelines and some example claim amounts set out below are based on these Judicial College Guidelines, with the latest set being published at the end of 2019.
Most severe back injury, leading to spinal damage and severe disability with a combination of paralysis – £77,700 to £137,330
Severe back injury that leads to nerve damage, loss of sensation, loss of mobility, impaired bladder and bowel function – £63,280 – to £75,440
Moderate injury such as a compression or crushing fracture of the lumbar vertebrate with risk of constant pain and discomfort leading to reduced mobility – £23,680 to £33,080
Less severe moderate back injury, such as disturbance of ligaments and muscles giving rise to backache, soft tissue injuries, prolapsed discs – £10,670 – £23,680
*Every back injury claim for compensation is different and your claim may be worth more or less than these figures quoted. These guidelines are purely used for illustrative purposes.
For more information about the potential value of your claim, read our Claims Calculator page.
How much compensation can I expect for my accident at work claim?
Every warehouse accident claim is different and the amount of compensation that you can expect to receive depends on a number of factors, including the severity of your injuries, your rate of recovery, whether you have been unable to work and lost earnings as a result of the accident and the cost of any long term medical treatment which may be required.
For a more detailed view on your individual claim, contact Nigel Askew Solicitors today for a free consultation.
Other factors that affect the value of a claim
All claims for compensation are made up of two parts, damages for your pain and suffering (that are set out above) and "Special Damages". Special damages include any loss of earnings you may have suffered as a result of not being able to work and the costs associated with long term care and rehabilitation.
Special damages can increase the value of a personal injury claim by hundreds of thousands of pounds and in some cases, millions of pounds.
Contact Nigel Askew Solicitors today to discuss your potential claim in more detail by calling 01507 609027.
How do I start my back injury claim?
So if you are asking yourself "can I sue my employer for a back injury", contact Nigel Askew Solicitors today and we can offer you the legal advice you need.
Call us on 01507 609027 or submit your contact details using the form on this page and one of our specialist back injury solicitors will call you to discuss your potential claim.
100% No Win No Fee Claims
Free Initial Legal Advice
Over 20 Year's Experience
Call Us Today
01507 609027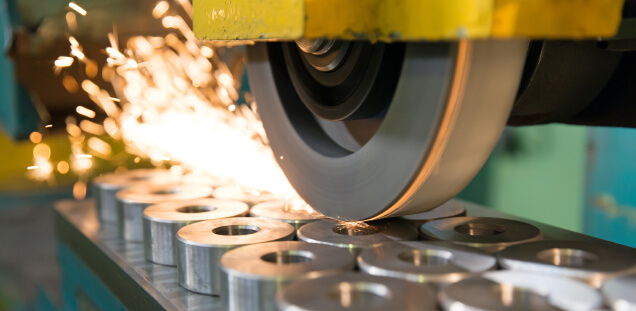 Claim for serious injuries as a result of an accident at work when the client's hand was trapped in machinery.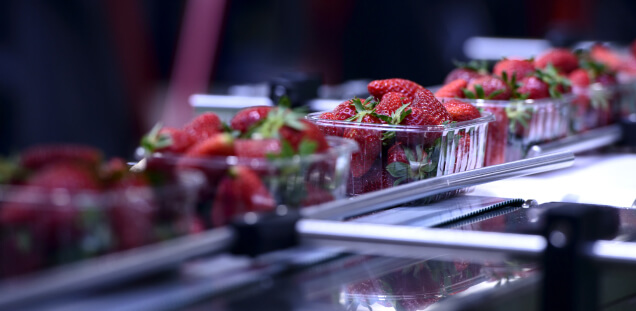 Our client developed chronic pain in her shoulder and elbow whilst working in a food processing plant.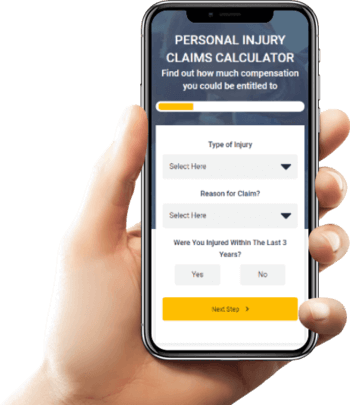 Find out how much you can claim with our compensation calculator
It's really quick and easy, find out in 10 seconds.