Compensation for Military Training Accidents
Welcome to Nigel Askew Solicitors, we are a firm of solicitors that specialise in complex and high value claims for personal injury, including military training accident claims. Our Military Training Accident Solicitors have over 20 years of experience representing clients that have been injured in non-fault accidents.
If you or a loved one has been involved in a non-fault accident in the military then our solicitors could help you get the compensation, medical treatment and rehabilitation that you need.
From our offices in Lincolnshire, we represent military clients from across the UK in claims against the MoD. So whether you live in Portsmouth or Preston, Newquay or Norwich, Lincoln or Leicester, Carlisle or Colchester, our team of specialist military solicitors can represent you in a No Win No Fee claim.
To speak to one of our solicitors now, call us on 01507 609027. We offer all new clients a free and no obligation initial phone consultation so contact us now.
Injured in the Military?
If you have been injured during service in the military and can no longer work or you may have been medically discharged from service, the military solicitors at Nigel Askew can advise you on the prospects of a claim against the MoD for compensation.
We speak to dozens of military enquiries each week and have particular expertise in the following military related claim types:
Military Training Accidents
Non-Freezing Cold Injuries
Hearing loss, deafness and tinnitus
PTSD related claims
Accidents involving faulty weapons and equipment
Whatever type of accident has caused your injury, if you were not to blame then we can advise you on the prospects of making a successful claim.
Call us now on 01507 609027 for a free claim assessment.
The MoD owes you a duty of care
The MoD owe you a duty of care to ensure you are not at risk of sustaining an injury during your service and they are required to provide you with sufficient PPE to help protect you against injury or illness.
If the MoD fail in their duty to provide you with sufficient PPE and a safe training and working environment then they may be deemed negligent and in breach of this duty.
How to claim for a No Win No Fee Accident Claim
Every new claim starts with an initial phone consultation with one of our team.
During our consultation we will ask you questions to help us build a picture of your accident, your injuries and your potential claim against the MoD.
The questions we will ask you include the following:
About your military career, your injury, illness and symptoms
The PPE that was provided to you and whether that was fit for purpose
When you first reported your symptoms and how you were treated
Whether you have been downgraded or medically discharged from service
How you are today and how your injury or illness affects your day to day military or civilian life
After speaking with you and reviewing your medical records, if we believe you circumstances have good prospects of success then we will offer to represent you on a No Win No Fee basis.
What is a No Win No Fee Military Claim?
All of our military claims are funded by Conditional Fee Agreements. These agreements are commonly referred to as either a "CFA" or a "No Win No Fee Agreement".
The nature of these No Win No Fee Agreements means that law firms take all the financial risk and not the client.  If a claim is unsuccessful for any reason (liability or medical grounds for example) the law firm is not paid and the client does not have to pay any solicitor's fees for their time spent up to that point in the claim process.  For taking this risk, it is common for all law firms to agree with a client that they will be paid a percentage of the client's compensation at the end of a successful claim. We cap our % fee at 25% of our client's damages.
If you have any questions about no win no fee agreements and how your claim will be funded then please contact our experts, we will be happy to discuss this with you.
Contact us today to start your Military Training Accident Compensation Claim
To speak to one of our Military training accident solicitors about a new potential claim call us now on 01507 609027.
You may also contact us by submitting an online enquiry, using the form on this page and one of our solicitors will call you at a time which is convenient to you.
We offer all new military clients a free initial phone consultation. Contact us now, you have nothing to lose and everything to gain.
100% No Win No Fee Claims
Free Initial Legal Advice
Over 20 Year's Experience
Call Us Today
01507 609027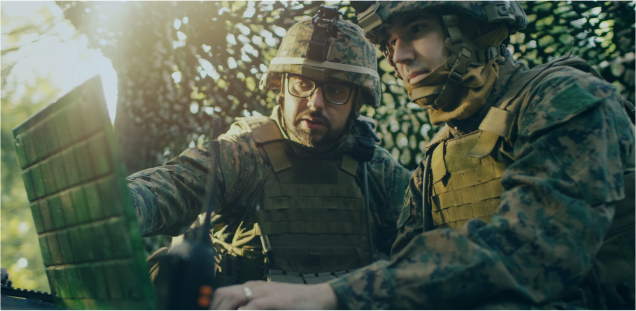 A serving army soldier sustained noise induced hearing loss when on tour of duty in Iraq and Afghanistan.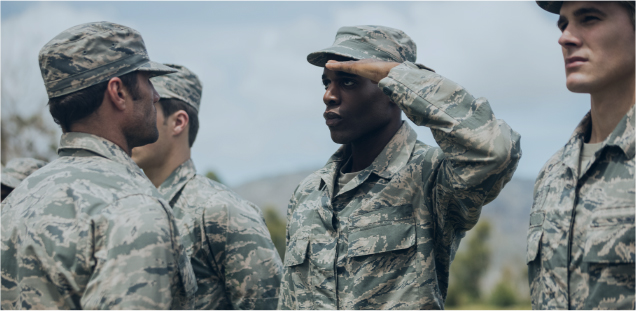 We acted for an army soldier who sustained a frostbite injury when on exercise in Canada.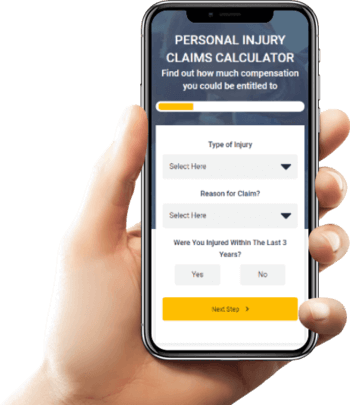 Find out how much you can claim with our compensation calculator
It's really quick and easy, find out in 10 seconds.