Compensation for Military Training Accidents
Have you been seriously injured in a Military Training Accident in the UK? Are you still suffering pain and discomfort due to your injuries? Was someone else to blame for the accident? Have you been medically downgraded or discharged from service due to your injuries?
If your answer to any of these questions is yes then you may be able to claim financial compensation against the Ministry of Defence (MoD).
Welcome to Nigel Askew Solicitors, we are firm of lawyers in Lincolnshire that specialise in high value and complex claims for personal injury, including UK Military Training Accident claims.
If you have been injured in an accident or you have developed an injury due to your military training then contact us today for a free and no obligation claim consultation. Our solicitors have over 20 years of experience in representing members of the Military in claims against the MoD and are available to speak with you now.
Call us today on 01507 609027 or submit your name and contact information using the form on this page and one of the Military Training Accident team will contact you to discuss your claim in more detail.
Common Military Training Accidents UK
Over the past 20 years our solicitors have spoken with hundreds, if not thousands of clients who have been injured during military training. During this time, we have advised service men and women on a wide range of different military training accident types.
Some of the most common training accidents we have advised on include:
Physical fitness training accidents, including obstacle and SAQ training accidents
Serious injuries resulting from parachute jump training accidents
Abseiling and mountaineering accidents, leading to serious neck, back and hand injuries
Non freezing cold injuries as a result of insufficient PPE
Injuries caused by faulty combat equipment
Hearing loss, deafness and tinnitus injuries caused by prolonged exposure to noise without sufficient PPE
Our team also has experience in representing bereaved families in fatal training accidents
Time limits for making a successful claim
As with all claims for personal injury in England & Wales, there are strict time limits in place when starting a military related training accident claim.
The law states that someone has 3 years from the date of an accident, a diagnosis or from the date they first realised their injury was caused by their work to start a claim.
We recommend contacting us as soon as possible to ensure your claim does not fall outside of this strict claim period.
Call us now on 01507 609027.
Compensation Claim Amounts
Every claim is different and the amount of compensation you may expect to receive depends on several factors including the type of accident you have been involved in, the severity of your injuries, whether you have been discharged from service and if you have suffered a financial loss as a result of your injury.
Our team of specialist solicitors have helped military clients across England & Wales claim significant sums of compensation for military training accidents.
We represented a member of the Navy claim over £300,000 for his non-freezing cold injury, sustained during underwater training exercises
We represented a member of the RAF claim over £100,000 for his serious arm injury, sustained during training
We represented a member of the Army in his claim for over £615,000 for his military training related hearing loss claim
We represented another member of the Army in his claim for £286,000 in his non-freezing cold injury claim, sustained during training exercises in Scotland.
If you have been seriously injured during military training, in an accident that was not your fault then please contact Nigel Askew Solicitors today on 01507 609027.
How long is the claims process?
We pride ourselves on offering our clients the highest standard of legal advice and will keep you updated every step of way during the claims process.
All military training accident claims are different and there is no set time on how long they will take to settle.
Due to their complex nature, the majority of claims take more than 12 months to settle.
Why choose Nigel Askew Solicitors to represent you?
We have over 20 years experience in representing military clients in all types of training related accident claims and have won millions of pounds in compensation for our clients.
We are proud to offer all our clients a completely bespoke service, often attending them at home to sign documents, take statements and provide claim updates throughout the process.
We pride ourselves on being able to offer a truly personal service and unlike at many larger law firms, your military claim will be dealt with by a senior solicitor from start to finish.
Contact Nigel Askew Solicitors
If you or a loved one has been injured during a military training accident in the UK, contact our friendly solicitors to discuss your legal rights.
We offer all new military clients a free phone consultation with one of our experts so contact us now to see if you can claim against the MoD by calling 01507 609027.
We are proud to represent military clients across the UK so whether you live in Lincoln or London, Nottingham, Newcastle or Newquay, our team of expert military training accident lawyers can help you claim compensation for your injuries.
100% No Win No Fee Claims
Free Initial Legal Advice
Over 20 Year's Experience
Call Us Today
01507 609027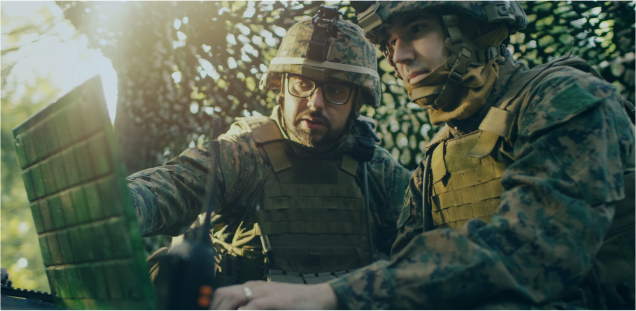 A serving army soldier sustained noise induced hearing loss when on tour of duty in Iraq and Afghanistan.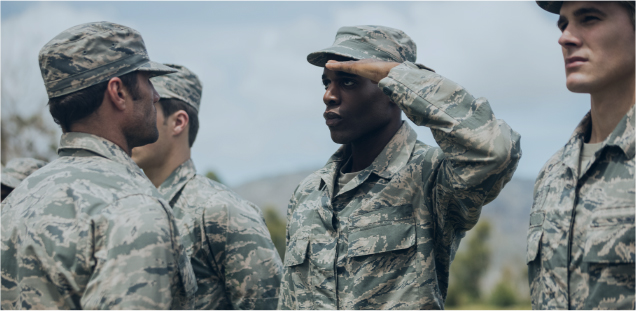 We acted for an army soldier who sustained a frostbite injury when on exercise in Canada.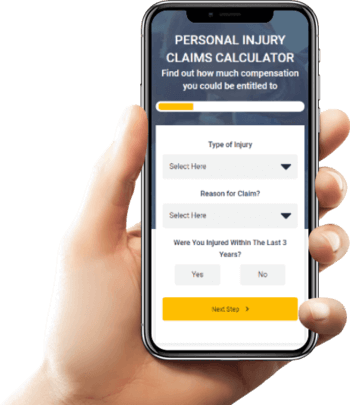 Find out how much you can claim with our compensation calculator
It's really quick and easy, find out in 10 seconds.