Lifting Injury Claims Lincolnshire
We are based in the heart of Louth in Lincolnshire and specialise in helping clients who have been injured in lifting injury accidents at work.
If you are now unable to work due to suffering a lifting injury at work, our specialist solicitors can help you claim compensation for your injuries, loss of income, medical care and rehabilitation costs.
The solicitors at Nigel Askew have many years experience in representing clients in lifting injury claims so if you have been injured at work as a result of poor procedures and risk assessments, contact us today to start your claim for compensation.  We represent clients across the county of Lincolnshire and England and Wales.
Lifting Injuries at work
The majority of lifting injuries sustained in the workplace are avoidable.
Although most lifting and manual handling jobs are routinely completed safely, without the correct training, risk assessment or PPE, thousands of the UK workforce are at risk of sustaining debilitating injuries.
To help prevent such injuries, The Health and Safety Executive (HSE) advise employers to take into account the following factors:
Individual capability
The nature of the load which is required to be moved or lifted
Whether a lifting aid can be used, such as a forklift or hoist
Environmental conditions so as to minimise carrying distances
Training staff to reduce the amount of twisting, stooping and reaching
Work organisation
If you have sustained an injury at work and the necessary precautions and procedures have not been met by your employer, you may be able to make a successful claim for compensation.
We represent clients across Lincolnshire, in Lincoln, Grimsby, Scunthorpe, Skegness, Grantham and Louth and attend clients at their homes to take statements and provide claim updates. We offer all new clients that have been injured as a result of defective equipment with a free initial consultation to discuss the merits of your claim.
Common types of lifting injuries
Generally, injuries caused by lifting fall into the musculoskeletal disorders category. These are injuries which typically affect the joints, arms, or legs. However, lifting injuries can also cause other injuries including but not limited to:
Upper limbs and neck
Back injuries (link where possible to specific pages)
Lower limb injuries including legs, hands and feet
Muscle and nerve damage
Techniques to use when lifting
The HSE recommends a number of techniques and safety procedures to be used to minimise injury when lifting loads, these include:
Remove any obstructions from the lift route
Plan to rest the load midway, on a table or bench
Keep the load at waist level
Think about the lift and plan carefully – can lifting aids be used?
Get a good hold of the load and start in a good posture
Avoid twisting or leaning sideways during the lift
Your employer's responsibility
Your employer has a duty of care to ensure you are safe and not at risk of sustaining injury at work. They must ensure that all manual handling tasks are performed safely and should be carried out with the correct risk assessment, training and equipment.
How much will it cost me to make a claim with Nigel Askew Solicitors?
We fund all of our lifting injury claims using Conditional Fee Agreements. These agreements are commonly referred to as either a "CFA" or a "No Win No Fee Agreement".
The nature of these agreements means that law firms take all the financial risk and not the client.  If a claim fails, the law firm is not paid and the client does not have to pay any solicitor's fees for their time.  For taking this risk, it is common for law firms to agree with a client that they will be paid a percentage of the client's compensation at the end of a successful claim. Law firms fees are mostly paid by the insurers of the losing party and no upfront fees are required to be paid by the client to get a claim up and running.
If you have any questions about how your lifting injury claim will be funded or if you would like to arrange for a free initial consultation, please contact us today.
Free initial consultation
We offer all new clients a free initial consultation where we will discuss the specific circumstances surrounding your accident, your injuries, the funding options available to you and the likelihood of you being able to make a successful claim. We are happy to arrange home visits to take statements and details of your claim.
Contact Nigel Askew Solicitors today regarding your lifting injury at work
If you are unsure if you can make a claim for compensation resulting from a lifting injury at work, contact Nigel Askew Solicitors today by calling 01507 609027 or complete the online enquiry form to the right of this page and we will contact you as soon as possible to discuss your potential claim in detail.
100% No Win No Fee Claims
Free Initial Legal Advice
Over 20 Year's Experience
Call Us Today
01507 609027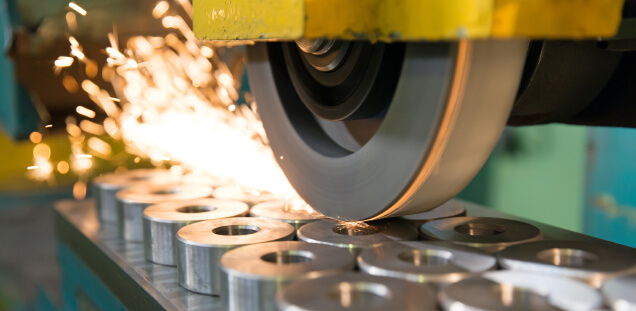 Claim for serious injuries as a result of an accident at work when the client's hand was trapped in machinery.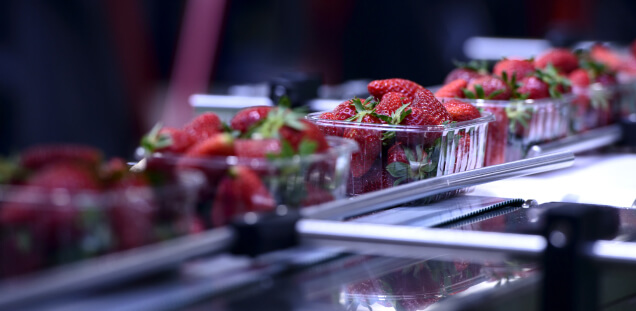 Our client developed chronic pain in her shoulder and elbow whilst working in a food processing plant.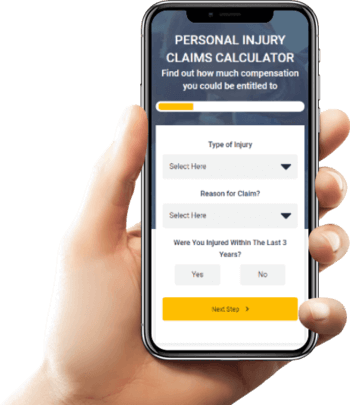 Find out how much you can claim with our compensation calculator
It's really quick and easy, find out in 10 seconds.