Expert Personal Injury Solicitors for Grantham
Welcome to the Nigel Askew Solicitors website, we are a firm of personal injury solicitors and represent clients in Grantham, the surrounding areas and across Lincolnshire in claims for compensation.
We offer all new Grantham based clients a free initial phone consultation to discuss the accident and advise you on the prospects of a successful claim.
We are a local firm of solicitors that you can trust to help you claim the compensation you deserve. Contact us today by calling 01507 609027 or complete the form on this page and one of our solicitors will contact you to discuss your enquiry in more detail.
Personal Injury Solicitors for Grantham
Over the last 20 years our personal injury solicitors have helped many clients in and around Grantham claim compensation so whether you live in Grantham, Belton, Gonerby, Barrowby, Harlaxton, Denton, Barkston or anywhere in between, we can advise you on a claim.
If you have been injured in a non-fault accident within the last 3 years, or have developed a serious medical condition through no fault of your own, contact us today.
Due to strict time limits involved in making a claim for compensation, we recommend you contact us as soon as possible to get your claim up and running.
Why Instruct Nigel Askew Solicitors to help with your claim?
The solicitors at Nigel Askew are committed to achieving the best possible results for our clients.
In all claims and especially where very serious injuries are involved, we pride ourselves on going the "extra mile", routinely attending our clients at their homes in and around Grantham.
Our bespoke service often enables us to put together a stronger case for our clients, something which is simply not offered by claims management and larger regional and national law firms.
We are proud that a senior solicitor will handle your case from start to finish, as well as keeping you regularly updated throughout the claims process.
Nigel Askew Solicitors specialise in personal injury claims
We have over 20 years of experience in winning compensation for our Lincolnshire clients
We fund all personal injury claims using No Win No Fee agreements
Our offices are based in the heart of Lincolnshire, meaning we are accessible to clients across the county, the midlands and across England & Wales
We offer home visits to all our clients to take statements, sign documents and to provide regular updates throughout your claim
We will work as hard as we can on your behalf to achieve justice
We work with the best medical professionals and leading barristers in the country
To start your claim with Nigel Askew Solicitors, call us on 01507 609027 or complete the enquiry form on the right of this page and one of our experts will contact you at your convenience.
How much compensation can I claim?
Over the last 20 years, we have worked on a wide variety of claims, winning compensation for clients across several claim types, including:
Our personal injury solicitors offer all Grantham based clients a free and no obligation initial phone consultation so contact us today to discuss your claim.
How long do I have to claim?
The law in England & Wales states that you have 3 years after an accident to make a claim for personal injury.
In most cases, this 3 year period starts from the date of the accident or from the date of a diagnosis, or from the date you first linked your injury with exposure to the cause of your medical condition, which could be noise, asbestos, vibration, chemicals or dust.
If you are unsure whether you can make a claim, contact our friendly solicitors today who can advise you whether your personal circumstances allow you to make a claim. Call us on 01507 609027 or submit an enquiry using the online form on this page.
How we fund our injury compensation claims
We don't charge our clients at the start of their claim and do not require any payments to get a claim up and running.
We can offer this service to our clients by funding our claims using Conditional Fee Agreements. These agreements are commonly referred to as either a "CFA" or a "No Win No Fee agreement".
The nature of these agreements means that law firms shoulder the financial risk and not the client.  If a claim fails, the law firm is not paid and the client does not have to pay any solicitor's fees for their time.  For taking this risk, it is common for law firms to agree with a client that they will be paid a % of the client's compensation award at the end of a successful claim.
Our fees are mostly paid by the insurers of the negligent party and we do not require our clients to pay any upfront fees to get a claim up and running.
Contact Nigel Askew Solicitors today
To speak to us about a new Grantham based injury claim, please call us on 01507 609027 or submit an online enquiry using the form on this page and indicate the most convenient time for us to reach you.
We offer all new enquiries a free and no obligation consultation and can often advise you on the merits of your claim on the phone.
100% No Win No Fee Claims
Free Initial Legal Advice
Over 20 Year's Experience
Call Us Today
01507 609027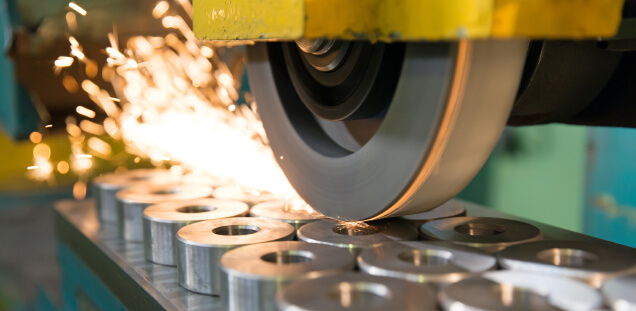 Claim for serious injuries as a result of an accident at work when the client's hand was trapped in machinery.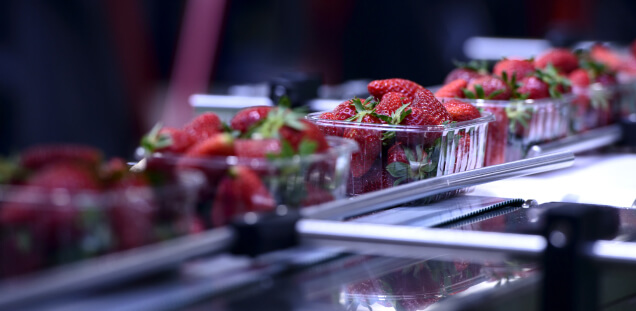 Our client developed chronic pain in her shoulder and elbow whilst working in a food processing plant.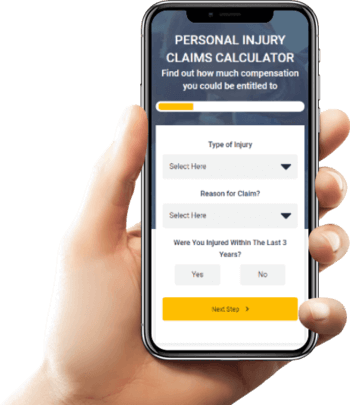 Find out how much you can claim with our compensation calculator
It's really quick and easy, find out in 10 seconds.