Work Accident Claim Specialists
If you or a loved one have been seriously injured at work in or around Lincoln, our work accident claim lawyers can help you claim compensation for your injuries.
Welcome to Nigel Askew Solicitors website, we are a firm of expert personal injury solicitors and represent clients in Lincoln and across Lincolnshire who have been injured at work. We have over 20 years of experience in winning compensation for our clients and are available now to speak about your accident, injuries and potential claim.
We're proud to offer our Lincoln based clients a free and no obligation initial consultation, during which we will discuss the merits of your claim and will aim to answer any questions you may have about claiming.
So, contact us now by calling 01507 609027 or you can submit your details via the form on this page and one of our Lincoln work accident claim solicitors will call you at your convenience. Please indicate when would be most convenient for us to call you.
Accident at work solicitors for Lincoln
Our solicitors can offer you expert legal advice if you have been injured at work.
We have many years of experience in representing the people of Lincoln in work accident claims and know what it takes to win claims for compensation, which could be vital to you and your family if you are unable to work due to your injuries.
Call Nigel Askew Solicitors now on 01507 609027, our friendly experts are available now to help you with your claim.
Types of Work Accident Claims
If you have been seriously injured in an accident at work, which was preventable and not your fault, then you may be entitled to make a claim against your employer for compensation. If you are unable to work due to the severity of your injuries then it is vital that you instruct proactive solicitors who can help you get the compensation that you deserve.
Our personal injury solicitors have helped countless clients win compensation for injuries sustained in the workplace and over the years have advised clients on a wide range of accidents including:
Serious injuries caused by handling, lifting or carrying heavy objects in factories and warehouses 
Being struck by a moving objects, including vehicles and machinery
Injuries sustained by working with or alongside dangerous machinery
Accidents involving faulty equipment
Falls and tripping accidents from height
Accidents involving crushing injuries
Your employer owes you a duty of care
You may be entitled to claim compensation if you have been injured as a result of health and safety procedures not being followed correctly or if a workplace accident made an existing injury or condition worse.
Your employer has a legal duty to ensure you're safe at work and have a responsibility to:
Make sure you're properly trained in how to do your job, which means providing you with sufficient training in the machinery you use, manual handling, Health & Safety
Provide you with suitable personal protective equipment (PPE)
Undertake risk assessments before you carry out tasks
Manage business activities to minimise risks to your health and safety
Provide safe working systems
Concerned about claiming against your employer?
If you are concerned about claiming against your employer, don't be.
All employers in England & Wales have employer's liability insurance in place to protect themselves in the event an employee is seriously injured at work. It is this insurance that pays your compensation, not them personally. They are not allowed to discriminate against you if you decide to make a claim.
Call us on now on 01507 609027 or submit an online enquiry using the form on the right of this page and one of our expert work accident claims team will contact you at your convenience.
How long do I have to make my work accident claim?
The law in England & Wales states that there is a 3 year period from the date of the accident in which you are able to make a claim.
This 3 year claim deadline can also commence from the date you first realised the symptoms of your injury or illness may be linked with your work.
Every work related accident claim is different and has its own set of circumstances so we always recommend you seek legal advice as soon as possible, to avoid your claim falling outside this deadline.
How much compensation can I expect for my accident at work claim?
The amount of compensation that you can expect to receive depends on a number of factors, including the type of accident you have been involved in, the severity of your injuries and how well you recover.
If you have been unable to work as a result of your accident, or if you think that you will not be able to work for the foreseeable future then we can also claim for a loss of earnings on your behalf.
When factoring in loss of past and future earnings and pensions, work accident claims can be valued at several million pounds.
For a more detailed view on your individual claim, contact Nigel Askew Solicitors today for a free consultation.
Why Choose Nigel Askew Solicitors to help with your claim?
Our work accident claim solicitors for Lincoln are committed to achieving the best possible results for our clients.
In all cases and especially where serious work related injuries are involved, we pride ourselves on going the "extra mile", often attending our clients at their homes. We strongly believe that our bespoke service enables us to put together a stronger case for our clients, something which is simply not offered by larger law firms.
Your claim will be dealt with by a senior solicitor from start to finish, with many years of experience, unlike at many other firms where your claim might be dealt with by a trainee solicitor or an unqualified litigation executive.
We specialise in all types of work accident claims
We have over 20 years of experience in winning compensation for our clients
We fund all work accident claims using No Win No Fee agreements
Our offices are based in the heart of Lincolnshire, meaning we are accessible to clients in Lincoln and the surrounding towns and villages
We offer home visits to all our Lincoln clients throughout the claims process
We will work as hard as we can on your behalf to achieve justice
We work with the best medical professionals and leading barristers in the country
Contact Nigel Askew Solicitors today
We understand how difficult it is dealing with a serious injury, which is why we aim to make the claims process as stress free as possible.
If you have been seriously injured in an accident at work, call our expert solicitors today to see if we can help you claim compensation. You can speak to us by calling 01507 609027 or by completing the online form on this page.
We have helped people in your exact position before and are on hand to speak to you now.
100% No Win No Fee Claims
Free Initial Legal Advice
Over 20 Year's Experience
Call Us Today
01507 609027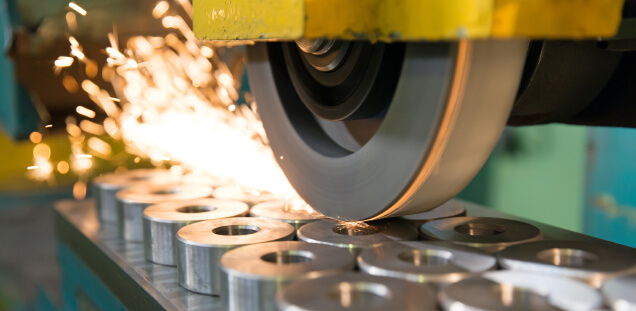 Claim for serious injuries as a result of an accident at work when the client's hand was trapped in machinery.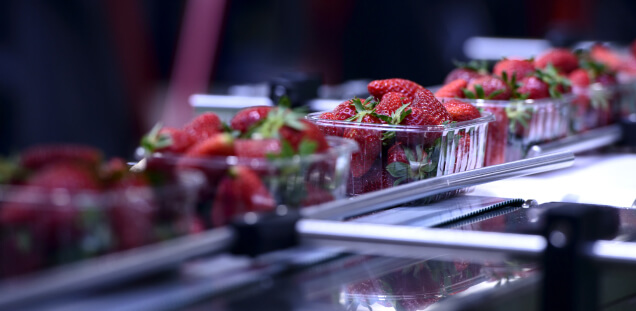 Our client developed chronic pain in her shoulder and elbow whilst working in a food processing plant.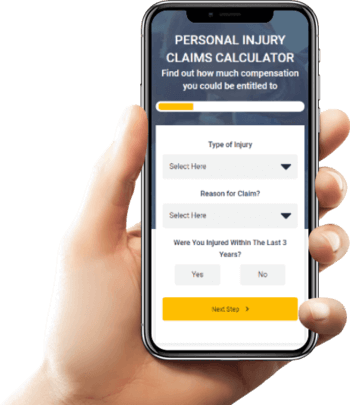 Find out how much you can claim with our compensation calculator
It's really quick and easy, find out in 10 seconds.