Back Injury Compensation Claims
Welcome to the Nigel Askew Solicitors website, we are expert personal injury lawyers specialising in serious back injury compensation claims.
From our offices in Louth, in Lincolnshire, we act for clients across England & Wales who have sustained back injuries in non-fault accidents at work, on the road or in public places.  We have over 20 years experience in representing clients in back injury compensation claims.
We offer all our new clients a free and no obligation initial phone consultation, so we can understand more about your accident and your injury and advise you on the prospects of a successful claim.
To discuss your potential new claim, contact our friendly and expert team of solicitors by calling 01507 609027 or submit an online enquiry using the form on this page.
Back Injury Compensation Solicitors
Your back is one of the most hard working and important areas of your body, supporting your weight and allowing flexible movement whilst protecting your body's vital organs and nerve structures.
So when you injure your back, it can cause a huge amount of disruption to your life, your mood and your ability to carry out everyday tasks that many of us take for granted. Even the slightest injury to your back can prevent you from getting dressed unaided, walking and exercising, sitting or lying comfortably at night, driving or cycling and going to work to earn money to support your family.
In very serious cases, back and spinal accidents can lead to permanent and life changing injuries.
The back injury compensation solicitors at Nigel Askew solicitors in Lincolnshire, specialise in serious accident claims. We understand how financial compensation is sometimes required, not only to pay for mortgages and household bills, but to help pay for your long term care and to make necessary modifications to your home.
If you have been seriously injured in an accident, contact our back injury compensation solicitors today for free and impartial advice relating to a personal injury claim. We can help you and your family claim the compensation that you rightfully deserve.
To start your back injury claim, contact our Lincolnshire based solicitors today by calling 01507 609027 or submit details of your back injury using the online form on this page.
Types of back injury claims we can help you with
Over the last 20 years, our team of personal injury solicitors have helped clients claim compensation for a range of back injuries.
Some of the most common accidents that involve back injuries include:
Falls from height at work
Manual handling injuries caused by lifting and pushing accidents at work
Crushing injuries at work caused by falling objects or moving vehicles such as fork lift trucks
Serious road traffic accidents involving cars, motorbikes and push bikes
Accidents in public places including boating accidents and horse riding accidents
Accidents caused by slipping, tripping and falling in public places
Accidents that have happened abroad, whilst on package holidays
If you have been injured in an accident that is not listed above please do not worry, you still may be able to claim compensation if the accident was not your fault and happened within the last 3 years.
Call us on 01507 609027 today for a free and no obligation assessment of your particular accident circumstances.
What can you claim for?
Anybody who has been unfortunate enough to suffer with a back injury during their lifetime will know how painful, restrictive and miserable it can be.  If you are unable to work as a result of your accident then we recommend you contact us as soon as possible to discuss a new compensation claim.
All claims for personal injury are split into two parts; general damages and special damages.
General damages is the term used to describe your pain, suffering and loss of amenity arising out of the injuries sustained in the accident. These injuries may be both physical and psychological.
Special damages is the term used to describe any financial losses incurred as a result of the accident, which may be past, present and future loss of earnings, the cost of medication, rehabilitation and any long term care requirements you may have. It may also be necessary to make certain modifications to your home such as converting existing downstairs rooms into new bedrooms and shower rooms. You may also have to consider changing your car to accommodate wheelchairs, walking frames and crutches. These special damages can also be claimed for.
The expert back injury compensation team at Nigel Askew Solicitors can advise you further about your claim and what you may be able to claim for. Please contact us by calling 01507 609027.
Free initial consultation
We offer all new clients a free initial consultation, during which we will discuss the specific circumstances surrounding your accident, your injuries, the funding options available to you and the likelihood of you being able to make a successful claim.
For clients who have sustained serious back injuries, we arrange home visits to take statements and details from you relating to your claim.
We aim to make the process of claiming as stress free as possible and are ready to work as hard as we can to achieve justice and win you compensation.
So whether you live in Louth, Lincoln, Grimsby, Scunthorpe, Grantham, Sleaford or anywhere in between, our Lincolnshire based back injury solicitors can offer you expert legal advice and representation.
How long does a back injury claim take from start to finish?
This is one of the most frequently asked questions that prospective clients ask us and it's difficult to give a definitive answer.
What we can say is that every claim is different and that in some straightforward cases, claims may settle in 12 months, whereas claims involving serious and catastrophic back and spinal injuries can take several years to resolve.
Rest assured, our experienced back injury compensation solicitors will keep you updated throughout the claims process and work as hard as we can to settle your claim for the maximum amount of compensation and where possible, secure important interim payments for you.
How long after my accident can I claim?
In England & Wales, the law states that you have 3 years from the date of your accident in which you are able to make a claim for personal injury.
We recommend you contact us as soon as possible to start your claim, so you do not fall foul of this 3 year "limitation" period.
This 3 year limitation period is different for claims involving children, so for further information please call us today on 01507 609027.
How much will it cost me to make a back injury claim with Nigel Askew Solicitors?
We do not charge our clients any upfront fees to start a back injury compensation claim.
We fund all of our back injury claims using Conditional Fee Agreements. These agreements are commonly referred to as either a "CFA" or a "No Win No Fee Agreement".
The nature of these agreements means that law firms take all the financial risk and not the client.  If a claim fails before a settlement is reached, the law firm is not paid and the client does not have to pay any solicitor's fees for their time.  For taking this risk, it is common for all law firms to agree with a client that they will be paid a percentage of the client's compensation at the end of a successful claim. We cap this percentage at 25%.
Our basic fees are mostly paid by the insurers of the losing party, i.e. the person responsible for your back injury. That may be your employer's Employer's Liability Insurance policy, the 3rd party insurers of the vehicle at fault for your accident or the Occupier's Liability Insurance policy of a negligent party.
If you have any questions about how your back injury claim will be funded or if you would like to speak to us about a new enquiry then please contact us today.
Contact Nigel Askew Solicitors today regarding your potential back injury claim
We understand that starting a claim might be intimidating and that you probably have lots of unanswered questions, which is why our friendly and expert team of solicitors offer all new clients a free and no obligation consultation to discuss your potential claim in more detail.  We will also try to answer as many of your questions as possible.
Call us now on 01507 609027 or complete the online enquiry form on this page and we will contact you as soon as possible to discuss your potential claim in detail.
100% No Win No Fee Claims
Free Initial Legal Advice
Over 20 Year's Experience
Call Us Today
01507 609027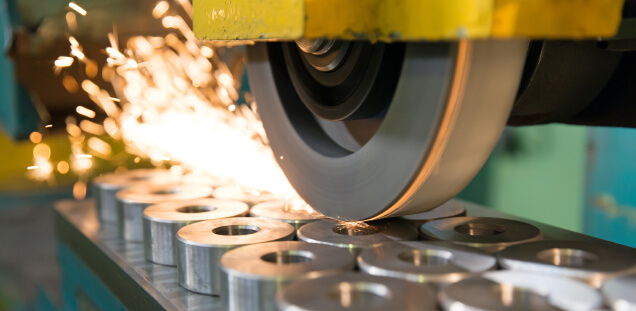 Claim for serious injuries as a result of an accident at work when the client's hand was trapped in machinery.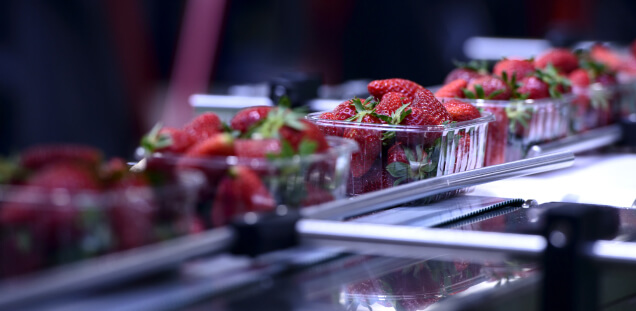 Our client developed chronic pain in her shoulder and elbow whilst working in a food processing plant.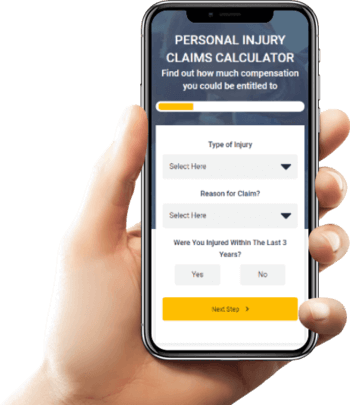 Find out how much you can claim with our compensation calculator
It's really quick and easy, find out in 10 seconds.