Back Injury Lawyers for Grimsby
Have you sustained a back injury at work, in a road traffic accident or due to a fall in a public place? Was the accident not your fault? If so, you may be able to make a personal injury claim for compensation. Our back injury lawyers represent the people of Grimsby in No Win No Fee back injury claims and are on hand to discuss your potential claim today.
We have over 20 years of experience in winning our Grimsby based clients compensation for back injuries and are on hand today to discuss your potential claim.
We offer all our Grimsby back injury clients a free and no obligation initial consultation, during which we will take details from you relating to your accident and your injuries.
To see if you can make a claim for your back injury, call our lawyers today on 01507 609027 or complete the form on this page. Indicating the best time for us to contact you to speak about your enquiry.
Back Injury Lawyers for Grimsby
We understand the pain and stress that a back injury can cause and even the slightest back injury can prevent you from carrying out simple day to day tasks. All of a sudden, looking after yourself, driving and working can become an impossible challenge.
In some very serious cases, the effects of a back injury may require you to change the way you live considerably, so financial compensation can help make this transition easier.
If you have been injured in an accident, that was avoidable and not your fault, then you may be able to claim compensation against the person that caused your accident. For example, if you have been seriously injured in a car accident then you can make a claim against the insurance of the 3rd party driver, or if you have been injured at work then your employers, employer's liability insurance policy will pay your compensation.
If you are unsure if you can claim, contact Nigel Askew Solicitors today and our expert solicitors will give you the advice you need.  We aim to make the process of claiming as stress free as possible and are ready to work as hard as we can to achieve justice and win you compensation.
Types of back injury claims we can help you with
Over the last 20 years, our back injury lawyers have advised countless Grimsby based clients on successful claims.
Back injuries can be caused by a range of different accidents, which include:
If the accident that caused your injury is not listed above do not worry, you still may be able to make a successful claim for compensation.
Call us on 01507 609027 and our back injury lawyers can offer you the expert advice you need to get your claim started today.
How long do I have to make a back injury claim?
The law states that you have 3 years from the date of your accident in which you are able to make a claim for personal injury.
We recommend you contact us as soon as possible to start your claim, so you do not fall foul of this 3 year "limitation" period.
How much will it cost me to make a back injury claim with Nigel Askew Solicitors?
Our Grimsby back injury lawyers do not charge our clients any upfront fees to start a claim.
We fund all of our back injury claims using Conditional Fee Agreements. These agreements are commonly referred to as either a "CFA" or a "No Win No Fee Agreement".
The nature of these agreements means that law firms take all the financial risk and not the client.  If a claim fails, the law firm is not paid and the client does not have to pay any solicitor's fees for their time.  For taking this risk, it is common for law firms to agree with a client that they will be paid a percentage of the client's compensation at the end of a successful claim.
Our basic fees are mostly paid by the insurers of the losing party, i.e. the person responsible for your back injury. That may be the employer's liability insurers of your employer, the 3rd party insurers of the vehicle to blame for your accident or the occupier's liability insurers of a negligent party.
If you have any questions about how your back injury claim will be funded or if you would like to speak to us about a new enquiry then please contact us today.
Free initial consultation
We offer all new Grimsby based clients a free initial consultation, during which we discuss the specific circumstances surrounding your accident, your injuries, the funding options available to you and the likelihood of you being able to make a successful claim.
For clients who have sustained serious back injuries and are based in Grimsby or anywhere in Lincolnshire, we are often able to arrange home visits to take statements and provide you with details about the claims process.
Contact Nigel Askew Solicitors today
We understand that not everyone is comfortable with "making a fuss" or "making a claim", however if you have been injured due to some else's negligence and you are no longer able to work and live the life you led before your accident, you have the right to be financially compensated.
We are experts in serious personal injury claims and are on hand today to advise you on your potential claim.
Contact our friendly back injury lawyers for Grimsby now by calling 01507 609027 or complete the online enquiry form on this page and we will contact you as soon as possible to discuss your potential claim in detail.
100% No Win No Fee Claims
Free Initial Legal Advice
Over 20 Year's Experience
Call Us Today
01507 609027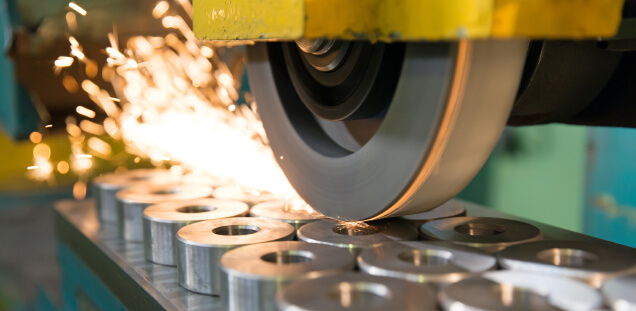 Claim for serious injuries as a result of an accident at work when the client's hand was trapped in machinery.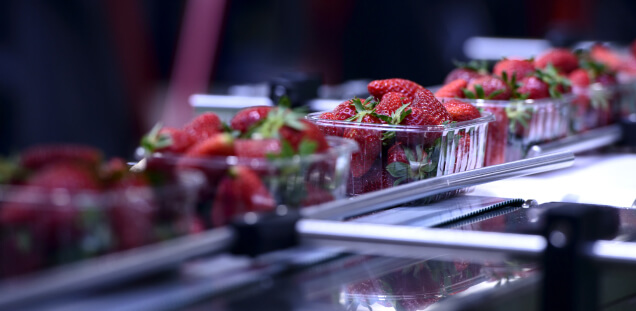 Our client developed chronic pain in her shoulder and elbow whilst working in a food processing plant.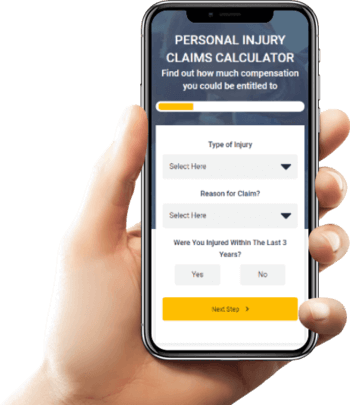 Find out how much you can claim with our compensation calculator
It's really quick and easy, find out in 10 seconds.