Wrist and Arm Injury in a Distribution Centre
Arm and wrist injuries can have long lasting effects on your ability to carry out simple day to day tasks, as well as to go to work and earn money. If you have suffered a wrist and arm injury in a distribution centre or warehouse, in an accident that was preventable and not your fault then you may be able to claim financial compensation.
The personal injury solicitors at Nigel Askew Solicitors specialise in serious and complex work related claims for compensation. We regularly act for clients who have wrist and arm injury claims resulting from accidents in distribution centres, warehouses and factories.
We offer all of our new clients a free and no obligation initial phone consultation, during which we will ask you about the accident that caused your injuries. If we believe your accident circumstances may have good prospects of a successful claim then we may offer to represent you on a No Win No Fee basis.
We offer a nationwide service and represent clients across England & Wales.
To see if you can start a claim for an arm or wrist injury in a distribution centre, contact us by phone on 01507 609027 or submit details of your accident using the form on this page, indicating the most convenient time for us to call you.
How common are Warehouse Accident Claims?
Over the last 20 years, our personal injury lawyers have advised clients on a wide range of accidents that have led to them sustaining serious arm and wrist injuries.
Some of the most common accidents that lead to arm and wrist injuries include:
Being struck by moving objects, including FLTs and other vehicles and machinery
Slipping and tripping accidents
Accidents involving faulty equipment
Accidents involving crushing injuries
How much compensation can I expect to claim?
One of the most common questions we are asked is "how much can I claim".
Our answer is always the same. Every new claim is different and the amount of compensation that you can expect to receive depends on a number of factors, including the severity of your injuries, your rate of recovery, whether you have been unable to work and lost earnings as a result of the accident and the cost of any long term medical treatment which may be required.
For a more detailed view on your individual claim, contact Nigel Askew Solicitors today for a free consultation.
How much does it cost to make a claim?
A common misconception is that we charge you for our time upfront and expect you to pay us from your own pocket. This couldn't be further from the truth.
We do not charge our clients any fees to start a claim.
We use No Win No Fee agreements to help fund our arm and wrist injury in a distribution centre claims. This means that we take all of the financial risk and not you. If for any reason you claim fails, the No Win No Fee agreement protects you against having to pay any legal fees up to that point. When we win your claim, for taking all of the risk we ask that you agree to pay us a percentage of your compensation.
To discuss No Win No Fee agreements in more detail or to start you claim, contact us now on 01507 609027.
Why Choose Nigel Askew Solicitors to help with your claim?
Our personal injury solicitors are committed to achieving the best possible results for our clients.
In all cases and especially where serious arm and wrist related injuries are involved, we pride ourselves on going the "extra mile", regularly attending our clients at their homes to take statements and provide updates throughout the entire claim process. Our personal service often enables us to put together a stronger case for our clients, something which is simply not offered by larger law firms.
Your claim will be dealt with by a senior solicitor from start to finish, with over 20 years of legal experience, unlike at many other firms where your claim might be dealt with by a trainee solicitor or an unqualified litigation executive.
We specialise in work accident claims
We have over 20 years of experience in winning compensation for our clients
We fund all personal injury claims using No Win No Fee agreements
We will work as hard as we can on your behalf to achieve justice
We work with the best medical professionals and leading barristers in the country
We have a proven track record of success
Contact Nigel Askew Solicitors
If you have been seriously injured in an accident at work in a distribution centre then we can offer you expert legal advice and guidance to make a successful claim for compensation. We have helped people in your exact position before and are on hand now to speak to you.
Contact our specialist solicitors today by calling 01507 609027 or submit an online enquiry using the form on this page.
100% No Win No Fee Claims
Free Initial Legal Advice
Over 20 Year's Experience
Call Us Today
01507 609027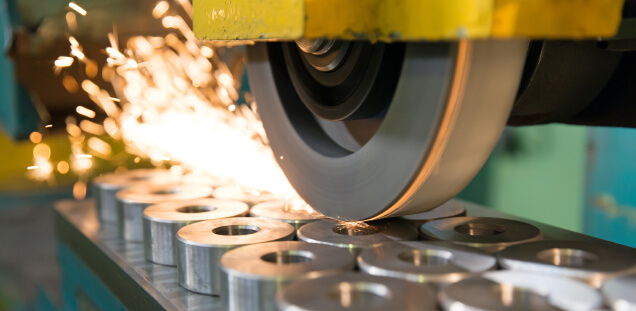 Claim for serious injuries as a result of an accident at work when the client's hand was trapped in machinery.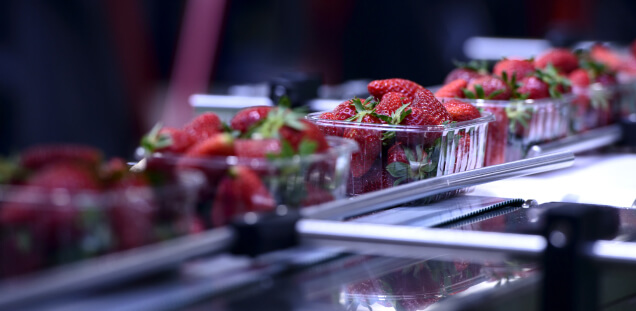 Our client developed chronic pain in her shoulder and elbow whilst working in a food processing plant.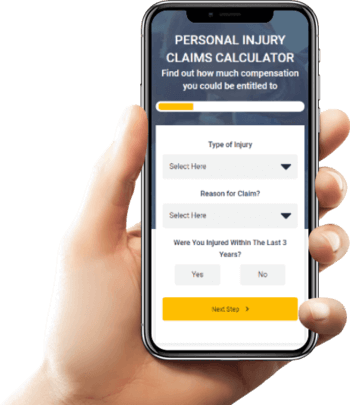 Find out how much you can claim with our compensation calculator
It's really quick and easy, find out in 10 seconds.