Asbestos Compensation Claim Solicitors for Nottinghamshire
Welcome to the Nigel Askew Solicitors website, we are a firm of solicitors who specialise in Asbestos related compensation claims. If you live in Nottinghamshire and have been diagnosed with an asbestos related disease within the last 3 years, our Asbestos Compensation Solicitors can advise you whether you can make a claim for compensation. Our solicitors represent clients across Nottinghamshire, the surrounding counties and England & Wales and expats living abroad.
Our expert team of industrial disease solicitors are specialists in asbestos related disease claims. We are dedicated to helping the people of Nottinghamshire and the Midlands get the maximum amount of compensation for their asbestos related conditions.
To speak to us about a new asbestos compensation claim, please call us on 01507 609027 or submit an enquiry using the online form to the right of this page and one of our experts will contact you at your convenience.
Asbestos Compensation for Nottinghamshire
The period after a diagnosis with an asbestos related disease can be an extremely upsetting and difficult time for all persons concerned. You may find yourself shell shocked at the news and have lots of questions but are getting very little in the way of answers.
You may have been advised by the specialist at your hospital that you might be entitled to make a claim for your condition and to seek legal advice from solicitors that specialise in asbestos related disease claims. With so many law firms claiming to specialise in asbestos claims, it can be difficult choosing which firm to help you.
When researching solicitors to help you, we recommend that you ask each firm about their experience and how long they have been working on behalf of clients in asbestos related claims. Asbestos disease litigation is a complicated area of law so it's vital you instruct a firm with a proven track record in winning these types of claims.
The asbestos solicitors at Nigel Askew have over 20 years experience in dealing with asbestos related disease claims and have helped countless clients receive compensation in claims for asbestosis, mesothelioma, asbestos related lung cancer and pleural thickening. We understand the complex legal issues involved in an asbestos related claim and will deal with your claim both sensitively and tenaciously.
Types of Asbestos claims we can help you with
If you have been diagnosed with any of the following asbestos related conditions within the last 3 years then you may be able to make a claim for compensation:
Over the last 20 years, our asbestos compensation solicitors have helped clients who have previously worked as electricians, plumbers, roofers, tilers, shipbuilders and homebuilders successfully claim compensation.
To discuss a new asbestos compensation claim, please call us today on 01507 609027.
How much compensation can I claim?
The amount of compensation that may be awarded to clients, depends on the type of condition you have been diagnosed with.  In England and Wales, these compensation amounts are based on a set of national guidelines which are set out below:
Asbestosis – £12,000 – £90,000
Asbestos Lung Cancer – £59,000 – £91,000
Mesothelioma – £59,000 – £118,000
Pleural Thickening – £12,000 – £90,000
These figures are used as a guide and the value of your particular asbestos claim may be significantly more. Other factors that will affect the value of your claim include if you have developed the condition at a young age, if you have people that depend on you or if you are unable to continue working as a result of your condition.
Time limits for asbestos related compensation claims
There are strict time limits in place which determine whether you can successfully pursue a claim for your asbestos related disease.  The time limits are also commonly referred to as the claim "limitation period".
There is usually a three year period from the date of a diagnosis or from the date that you first linked your asbestos disease with your exposure to asbestos dust at work.
If you are unsure if you can make a claim, or if you think you may be prevented from claiming due to this limitation period then please contact us today. Our experts can quickly determine if your particular circumstances will allow us to represent you in a claim by asking you a handful of important questions.
The company I worked for closed years ago
Do not worry if your employer is no longer trading, our expert asbestos solicitors are often able to trace the employer's liability insurers of dormant or closed companies.
This means that despite your old employer closing or being taken over, you still may be able to claim.  Contact us today to discuss your specific claim details.
Contact us to discuss a new asbestos compensation claim
If you live in Nottinghamshire and would like to discuss a new asbestos compensation claim, contact our lawyers today.
We offer all new enquiries a free and no obligation phone consultation, during which we will discuss your diagnosis and your working history. If we believe you have good prospects of claiming, we will represent you on a No Win No Fee basis.
Call our asbestos compensation solicitors today on 01507 609027 or fill out the online form on this page.
We handle all asbestos compensation claims with the utmost care and compassion, and work hard to support you and your family through what can be an emotionally testing period.
100% No Win No Fee Claims
Free Initial Legal Advice
Over 20 Year's Experience
Call Us Today
01507 609027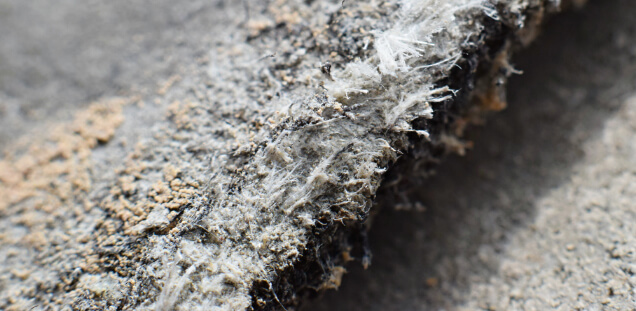 A floor tiler, working in the 1960's and 1970's, contracted mesothelioma as a result of exposure to airborne asbestos dust.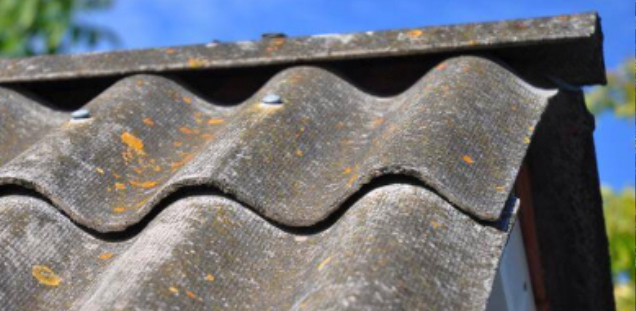 We acted for a lady who contracted mesothelioma even though she had never herself worked with asbestos.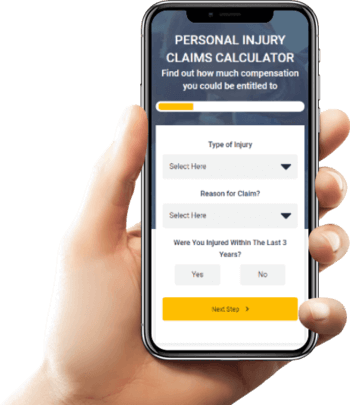 Find out how much you can claim with our compensation calculator
It's really quick and easy, find out in 10 seconds.