Asbestos Lung Cancer Compensation Specialists
Nigel Askew Solicitors specialise in claims for asbestos lung cancer compensation. We have over 25 years experience in successfully winning asbestos related compensation claims for our clients. If you or a loved one has been diagnosed with an asbestos related condition and would like legal advice on how to claim for asbestos lung cancer, then please contact us today for a free and no obligation phone consultation.
Our Client's story - Asbestos Lung Cancer
Our solicitors were contacted by Mr E after he was diagnosed with lung cancer. We were instructed to help him make an asbestos lung cancer compensation claim against his previous employers who had negligently exposed him to large levels of asbestos during his employment.
In August 2015 the client began to suffer with shortness of breath. Whilst walking on a local beach with his partner, he noticed a burning sensation under his arm and began to feel a pain in his chest. He contacted our solicitors and we recommended he see his GP as a matter of urgency to arrange a chest x-ray. Some weeks later the client returned to his GP who confirmed there was some patching on his left lung and would require a CT scan to evaluate the severity of his condition.
The client had a CT scan on 19th October 2015 and was subsequently informed he had lung cancer on 26th October 2015.  The client had a biopsy on 30th October and a PET scan on 5th November 2015 at St Thomas' Hospital in London to try and locate the cancer.
Despite over a dozen sessions of chemotherapy, Mr E sadly passed away on 19th April 2016. His partner continued with the claim on behalf of his estate.
The client's exposure to Asbestos
Mr E was exposed to asbestos dust during the course of his employment as a carpenter, between 1963 and 1971, for a specialist joinery firm in South London.
His work involved fixing asbestos sheets to the backs of doors in industrial kitchens and commercial premises by way of fireproofing.
He was required to cut sheets of asbestos with a hand saw inside the kitchens, which created a lot of airborne dust which he inhaled. Once the asbestos sheets had been cut to size they would be drilled to doors. There were also other carpenters who were carrying out the same work in close proximity to him which resulted in further exposure to asbestos dust. He was also required to fireproof stairs in basements using asbestos sheets.
His work also involved going around town halls in London, such as County Hall and Lewisham Town Hall, and ripping asbestos from the ceilings and the walls and replacing the ceilings with plasterboard and fibreglass. The rooms were very large and a lot of work would be required. He would use a hammer to knock down the ceilings and as a result the air would be thick with dust, with piles of asbestos and rubble below him. Labourers would sweep up piles of the asbestos while he was working in the rooms, creating huge amounts of airborne asbestos dust that he would inhale.
He was not provided with a mask or warned about the risks of being exposed to asbestos dust during his employment.
After 1971 the client worked on a self-employed basis and was not exposed to asbestos dust again, retiring in 2006.
The Asbestos Lung Cancer Claim
To enable an asbestos lung cancer compensation claim for asbestos related lung cancer to succeed, a claimant needs to demonstrate that he or she has had substantial exposure to asbestos dust which increases the risk of developing asbestos related lung cancer.
Defendants are increasingly contesting such claims and challenging exposure levels through expert engineering evidence.  It is therefore crucial to obtain detailed witness evidence which sets out the occupational history and exposure to asbestos dust as exposure and causation of injury are inextricably linked.  However, due to the passage of time claimants sometimes struggle to recall the duration of each period of employment.
It is critical to a claim for asbestos related lung cancer to prove greater exposure to asbestos dust than in claims for Mesothelioma for example. Fortunately, despite these challenges, it was possible for our solicitors to obtain a comprehensive statement from Mr E, which set out his employment history in some detail.  Once the exposure history was ascertained, letters of claim were sent to the defendants and supportive medical evidence obtained from a reputable chest physician.
After the client had sadly passed away, the claim was pursued by his partner, as executrix of the estate.  Updated medical evidence was obtained which confirmed that the cause of death was asbestos related.  Moreover, rather than seeking to challenge the evidence either in terms of liability or causation, the defendants promptly engaged in negotiations and a settlement was reached against them without the need for court proceedings.
Asbestos Lung Cancer Compensation Award
After some tough negotiations with the defendants, we were able to secure a total compensation award of £61,627 on behalf of the deceased's estate.
If you or a loved one has been diagnosed with an asbestos related condition and would like legal advice on to how to claim for asbestosis, then please contact us today for a free and no obligation phone consultation.
100% No Win No Fee Claims
Free Initial Legal Advice
Over 20 Year's Experience
Call Us Today
01507 609027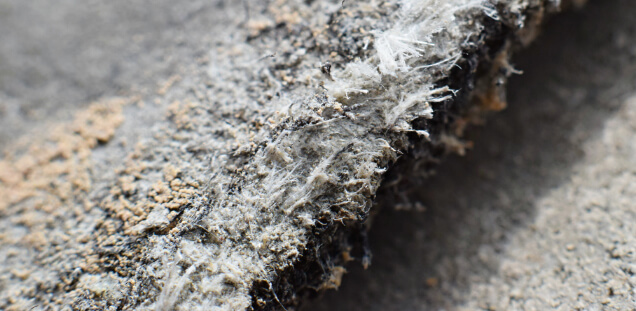 A floor tiler, working in the 1960's and 1970's, contracted mesothelioma as a result of exposure to airborne asbestos dust.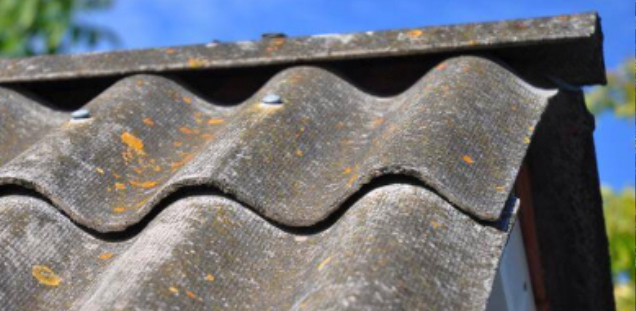 We acted for a lady who contracted mesothelioma even though she had never herself worked with asbestos.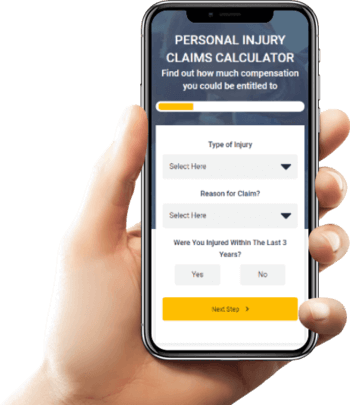 Find out how much you can claim with our compensation calculator
It's really quick and easy, find out in 10 seconds.