Asbestos compensation claims for expats
Nigel Askew solicitors are based in Louth, in Lincolnshire. We specialise in helping expat clients claim compensation who have been exposed to asbestos during the course of their careers and who are now suffering with asbestos related diseases.  We help both clients living in the UK, and expats who now live abroad in countries such as France, Spain, Canada, Portugal and the United States.
Asbestos compensation is available for expats living abroad who were exposed to asbestos many years ago but now live outside of the UK.  It is a common misconception that because expats no longer live in the UK, that they are not allowed to make a claim through the English legal system.
If you or your partner were exposed to airborne asbestos dust when you were working in England or Wales, even if it was 40 or 50 years ago, and you have now been diagnosed with an asbestos related condition, you may be entitled to claim compensation through the courts in England.
We specialise in Asbestos claims for compensation
We have many years experience in winning compensation for clients who have been diagnosed with asbestosis, mesothelioma, pleural thickening and asbestos lung cancer. This is a complex area of law in which our solicitors are experts.
If you have been diagnosed with an asbestos related disease, it does not matter that you are an expat living abroad; if you were exposed to asbestos here in England or Wales then you are still entitled to claim compensation.
Read our case study below of how we helped an expat client, living near Arizona in the Unites States, claim asbestos related compensation.
Expat Asbestos Case Study - a client's story
We were contacted by our client's son after he was diagnosed with mesothelioma. The client lived just outside of Arizona in the United States, having moved there in the late 1990's.
Our client was 85 years old at the time he was diagnosed with mesothelioma.
The family were unsure whether they could claim compensation as they now lived in the Unites States, despite all of our client's exposure to asbestos dust being in the UK.  As expert solicitors in claims involving asbestos, we were able to advise our client that as an expat, he was still entitled to claim compensation in the UK.
His exposure to asbestos
Our client was exposed to asbestos during his employment at Central Electricity Generating Board (CEGB) in greater Manchester, between 1978 and 1986.
Our client was employed as a mechanical fitter. He was multi skilled and carried out a wide range of jobs, including taking pumps apart, mending pumps, putting up gantries and working on boilers and valves.
He often worked at derelict power stations where his work involved taking parts out.  The windows would be smashed, there would be pipes lagged everywhere, and some would have come apart.  The entire environment would be covered in asbestos and all sorts of other dust.  Everything within the power station would be covered in thick dust which would get stirred up as they worked.
The boilers in the power stations had numerous pipes coming out of them.  The pipes were made of steel and many were covered in asbestos lagging.  One of the jobs the claimant did was to grind the pipes off so that the welders could go in and weld.    A lot of the valves he worked on had asbestos packing.  The boilers and pipes had asbestos lagging on them.  As these were broken up, there would be asbestos in the working environment.
There would be other people doing various jobs in the vicinity – other fitters, station operatives, cleaners.  The claimant often worked in areas where others would be working and disturbing asbestos.
Ineffective Personal Protective Equipment (PPE)
Our client was provided with masks which were ineffective.  The first masks provided were made of a light metal alloy with a replaceable lint cover.  This mask covered the mouth only and not the nose.  Later on, this was replaced by a papier-mâché mask. The mask would get wet or covered in dust during the course of his working day and he would have to take it off.  He did not therefore wear the mask all the time.  Late in his employment, air stream helmets were provided for the staff, which were much more effective, comfortable and easy to wear but regularly steamed up, so he would have to remove the helmet to clean his visor.
Our client's symptoms
Our client had suffered with breathing problems for several years prior to his diagnosis and was one of the reasons why he moved to the sunny climate of Arizona, as well as to be closer to family.
His breathing became particularly bad so following a CT scan, he was advised of a possible diagnosis of mesothelioma caused by his exposure to airborne asbestos dust.  A biopsy was indicated in order to confirm the diagnosis however he was too unwell to undergo this.
He did undergo several further CT scans, all of which were consistent with a diagnosis of mesothelioma.
His health continued to deteriorate following the diagnosis and he was unable to eat much and lost a lot of weight.  He was unable to do everyday things for himself such as comb his hair, draw his curtains or get dressed.
Sadly, he passed away before the claim was successfully concluded. His family were able to continue with the claim on his behalf.
The Mesothelioma claim
A detailed, signed statement was obtained from the client early on in the claim and medical records were obtained and reviewed.
His past employers had since been taken over by another company so a letter of claim was sent to the defendant's successors and their insurance company. A Consultant Respiratory Physician was instructed to examine the client and a report was obtained which confirmed on a balance of probabilities that the claimant was suffering from malignant mesothelioma.
The insurers for the defendant did not admit liability.
The medical position was complicated by the fact that there was no definite confirmation of mesothelioma and the claimant was unable to undergo a biopsy.  Detailed review and consideration of records and scans was essential as was the use of a competent medical expert in order to establish causation.
Following the claimant's death a post mortem was carried out and an inquest was opened. The recording of the inquest proceedings was particularly helpful in consolidating the diagnosis of mesothelioma.
After lengthy Court Proceedings, negotiations were entered into and the insurers made an offer of £65,0000, which was rejected. The claim was eventually settled for £90,0000.
Contact us today to get your asbestos claim started
The solicitors at Nigel Askew represent expat clients in asbestos compensation claims, including for mesothelioma, from across Lincolnshire, England and Wales and ex-pats living abroad in countries like France, Spain, Canada and America.
We offer all our new clients a free and no obligation initial phone consultation, during which we will discuss the merits of your potential mesothelioma claim and aim to answer any questions you may have.
We handle all asbestos and mesothelioma claims with the utmost care and compassion, and work hard to support you and your family.
Call us on +44 1507 609027 or complete the online form on the right of this page and one of our expert solicitors will call you back at a convenient time.
100% No Win No Fee Claims
Free Initial Legal Advice
Over 20 Year's Experience
Call Us Today
01507 609027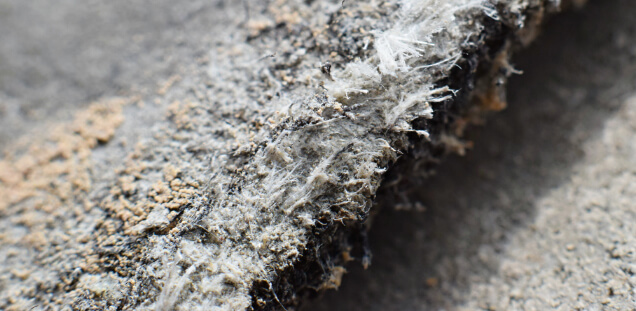 A floor tiler, working in the 1960's and 1970's, contracted mesothelioma as a result of exposure to airborne asbestos dust.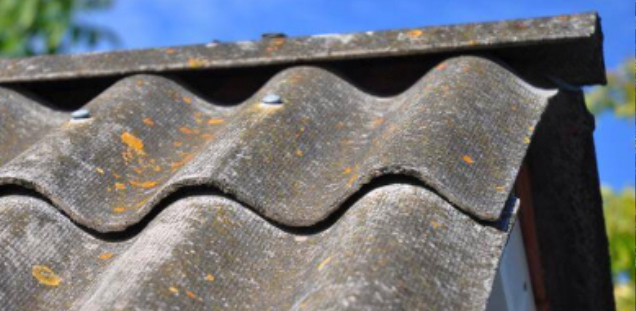 We acted for a lady who contracted mesothelioma even though she had never herself worked with asbestos.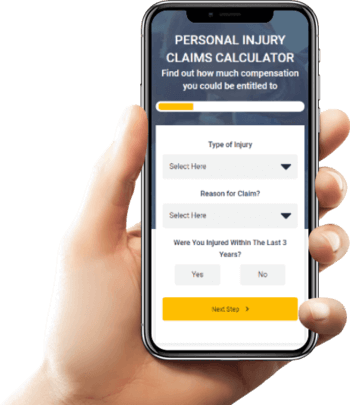 Find out how much you can claim with our compensation calculator
It's really quick and easy, find out in 10 seconds.