Trusted Pleural Thickening Solicitors
If you or a loved one has been diagnosed with pleural thickening or diffuse pleural thickening which is related to past exposure to airborne asbestos dust, then you are entitled to pursue a claim for compensation for pleural thickening.
From our offices in Louth in Lincolnshire, we offer all our pleural thickening clients a free initial consultation to discuss the merits of their case and answer any questions they may have.  We have made this compensation for pleural thickening frequently asked questions page, which answers some of the most commonly asked questions, however please do contact us if you have any further questions or would like to start your claim today.
To speak with us regarding your potential asbestos related pleural thickening claim, please call us on 01507 609027.
What is Pleural Thickening?
Pleural thickening is a lung condition commonly associated with prolonged exposure to asbestos dust. Although pleural thickening is mainly associated with asbestos exposure, it can develop via other health complications including TB and pneumonia.
Pleural thickening develops in the visceral pleura, the membrane which surrounds and lines the lungs.  When the lungs are exposed to large amounts of asbestos fibres they can become inflamed and over prolonged periods of time, this inflammation leads to the thickening of the pleura from scar tissue.
As the scar tissue becomes increasingly thick, it reduces the elasticity of the pleura and impairs proper lung function, which means they are unable to expand correctly when trying to inhale.
What is diffuse Pleural Thickening?
Pleural thickening is also referred to as diffuse pleural thickening (DPT).  Diffuse pleural thickening can affect just one lung (unilateral pleural thickening) or in both lungs (bilateral pleural thickening).
Is Pleural Thickening the same as Pleural Plaques?
No.
Although both conditions suggest a patient has been exposed to asbestos, in almost all cases of pleural plaques there are no symptoms and the plaques themselves cause no problems to long term health.  Pleural plaques are simply an indicator that there has been exposure to asbestos dust in the past.
The right to claim compensation for pleural plaques in England & Wales ended in 2007, after the House of Lords concluded that due to it being a symptomless condition, there should be no right to claim financial compensation.
How long after exposure to asbestos can Pleural Thickening develop?
The time period after initial exposure to airborne asbestos dust, to developing Pleural thickening can be up to 40 years. However, the average development period is between 15 and 30 years after initial exposure.
How much compensation can I claim for Pleural Thickening?
Compensation amounts for pleural thickening are based on a set of national guidelines called the Judicial College Guidelines.
Depending on the severity of the lung function and respiratory disability, compensation amounts for pain and suffering in pleural thickening cases range from £14,000 to £99,000.
In addition to claiming compensation for pain and suffering, you are able to claim for loss of earnings, extra equipment and changes required to your home and medical care.
We have over 25 years experience in helping clients diagnosed with pleural thickening make successful claims for compensation.  We will guide you through the entire claim process, from start to finish.
My employer no longer trades and went out of business years ago. Can I still claim?
We are often asked whether asbestos claims can still be pursued if the employers who exposed clients to asbestos dust no longer exist, or have been taken over by another company.
In many cases the answer is yes.
Through our solicitors' expertise, we are often able to trace the insurance provider who provided the business with employer's liability insurance policies many years ago, at the time of exposure.  It is this insurance company who will be responsible for paying your compensation.
Contact us today if you would like to discuss this in more detail, we are more than happy to answer any questions you may have.
How much will it cost me to make a claim with Nigel Askew Solicitors?
All of our pleural thickening claims are funded by Conditional Fee Agreements. These agreements are commonly referred to as either a "CFA" or a "No Win No Fee Agreement".
The nature of these agreements means that law firms take all the financial risk and not the client.  If a claim fails, the law firm is not paid and the client does not have to pay any solicitor's fees for their time.  For taking this risk, it is common for law firms to agree with a client that they will be paid a percentage of the client's compensation at the end of a successful claim. Law firms fees are mostly paid by the insurers of the losing party and no upfront fees are required to be paid by the client to get a claim up and running.
If you have any questions about how your claim will be funded then please contact us, we will be more than happy to discuss this with you.
Contact us today to discuss compensation for Pleural Thickening
Not only do we understand the complex legal issues involved in making a claim for pleural thickening, we understand the emotional issues too and recognise you may have questions for us before you are ready to start the claims process. We offer all clients a free initial consultation and will aim to answer all of your queries. We are here to help you.
To speak with a member of our asbestos disease litigation team, call us on 01507 609027.
100% No Win No Fee Claims
Free Initial Legal Advice
Over 20 Year's Experience
Call Us Today
01507 609027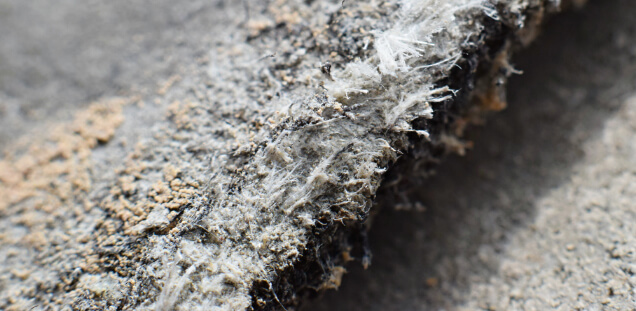 A floor tiler, working in the 1960's and 1970's, contracted mesothelioma as a result of exposure to airborne asbestos dust.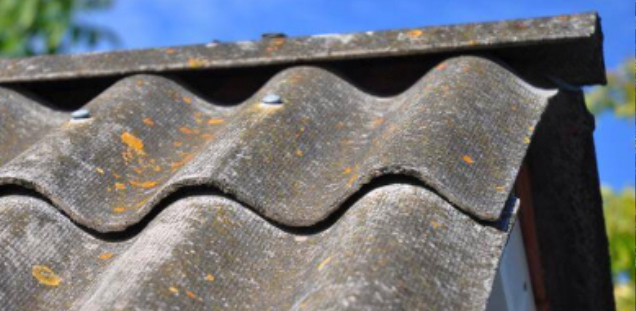 We acted for a lady who contracted mesothelioma even though she had never herself worked with asbestos.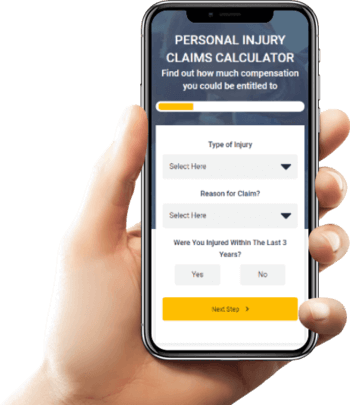 Find out how much you can claim with our compensation calculator
It's really quick and easy, find out in 10 seconds.