Injury Solicitors in Louth Lincolnshire
Welcome to the Nigel Askew Solicitors' website, where you will find information about how we can help you claim compensation if you have been seriously injured in a non-fault accident. From our central offices, our Injury Solicitors in Louth Lincolnshire provide specialist legal advice to clients across the county of Lincolnshire.
Our injury solicitors have over 20 years of experience in all aspects of serious injury law and during that time have helped thousands of clients to claim millions of pounds in compensation.
If you or a member of your family have been seriously injured and would like to speak to an injury solicitor in Louth Lincolnshire, then contact Nigel Askew Solicitors today by calling 01507 609027 or complete the form on this page and one of our solicitors will contact you to discuss your enquiry in more detail.
Types of injury claims our solicitors can help you with
Due to our many years of experience in personal injury law, our injury solicitors in Louth can advise you on a wide range of claim types, including:
Accidents at work – including in office, factories, warehouses, building sites, the military, shops or any other place of work. If you have been seriously injured at work then contact us now to discuss your legal right to claim financial compensation
Accidents on the road – the road network in Lincolnshire has one of the highest instances of serious and fatal accidents in the UK. The A15, A16, A17, A52 and A56 all have particularly high numbers of accidents. Our injury solicitors in Louth Lincolnshire have been helping injured motorists for the last 20 years, to claim compensation for their injuries
Accidents in public places – you may have been seriously injured in a public place or privately owned property such as a shop, restaurant, zoo or parkland. No matter where the accident took place, if you have been seriously injured and are unable to work as a result then contact our solicitors for legal advice
How much compensation can you claim?
Every claim for personal injury is different and the value of each claim is dependent on the type of injury you have sustained, the severity of your symptoms, how long it takes you to recover and whether you have suffered any financial loss due to the accident.
The amount of compensation you can claim is based on a set of national guidelines and some example claim amounts set out below are based on these Judicial College Guidelines, with the latest set being published at the end of 2019.
Serious back injury causing significant permanent impact – £59,120 to £70,490
Serious shoulder injuries that cause a weakness of grip or injury that leads to restricted shoulder movement – £8,400 to £12,600
A serious disabling elbow injury – £33,430 to £46,780
Serious hand injury with significant loss of use of the hand – £23,110 to £49,350
A serious HAVS/VWF syndrome injury – £26,990 to £32,780
Serious neck injury involving fractures or damage to discs – £52,390 to £104,370
Minor permanent damage to vision in one or both eyes – £18,880 to £31,320
*Every injury claim for compensation is different and your claim may be worth more or less than these figures quoted. These guidelines are purely used for illustrative purposes.
As well as claiming compensation for the pain and suffering you have sustained due to your injury, our solicitors are also able to help you claim for "special damages", which include any loss of earnings you may have suffered and the costs associated with long term care and rehabilitation.
Special damages can increase the value of a personal injury claim by hundreds of thousands of pounds and in some cases, millions of pounds.
For more information about the potential value of your claim click here to see our claims calculator page.
Contact Nigel Askew Solicitors today to discuss your potential claim in more detail by calling 01507 609027.
Free consultations to Louth clients
Our injury solicitors in Louth Lincolnshire offer all new clients a free initial claim consultation.
During our initial call we ask in detail about how and when the accident happened, the injuries sustained, the recovery and rehabilitation and information relating to employers. We may also require to see medical records, which we will request on our client's behalf, from their GP or consultant.
Once we have a clear picture of the accident circumstances and have reviewed medical records, if we believe that a potential claim has good prospects of success then we will offer to represent clients on a No Win No Fee basis.
Claim time limits
In the majority of personal injury cases, there is a 3 year time limit from the date of the accident or medical diagnosis to the date of making a claim.
This 3 year claim period, also commonly referred to as a "limitation period", can also start from the date that you first linked your injury symptoms with your accident or work, so it's vital you contact us as soon as possible to start your claim.
If you are unsure if you can claim due to the time elapsed since your accident, contact Nigel Askew Solicitors today, we will be happy to discuss your claim circumstances and advise you whether you are still able to make a claim.
Contact Nigel Askew Solicitors now
All of our claims are funded using No Win No Fee agreements, which means we take all the financial risk and not our clients. We also do not require any upfront payments from our clients to get claims up and running.
We're proud to represent the people of Louth and Lincolnshire in claims for personal injury and our solicitors are available now to discuss a potential claim. Call us now on 01507 609027 or send us your details using the form on this page and we will contact you at your convenience to discuss how we can help you.
Whatever your accident circumstances, contact us today for a free and no obligation phone consultation.
100% No Win No Fee Claims
Free Initial Legal Advice
Over 20 Year's Experience
Call Us Today
01507 609027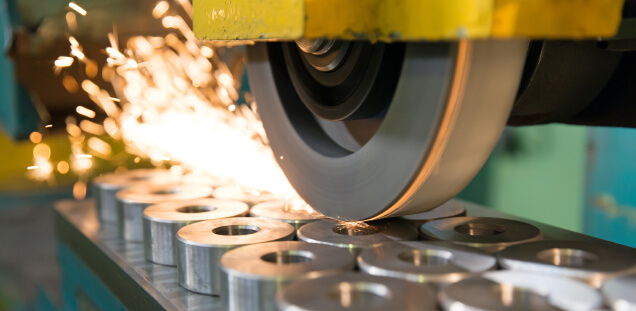 Claim for serious injuries as a result of an accident at work when the client's hand was trapped in machinery.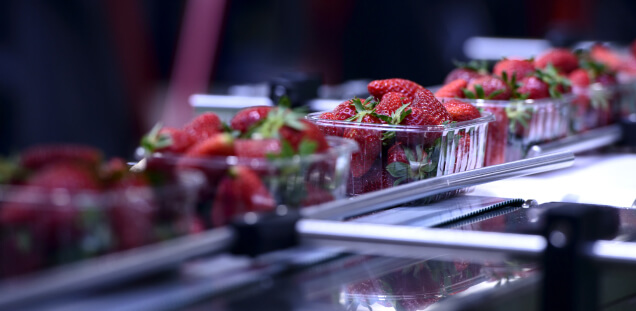 Our client developed chronic pain in her shoulder and elbow whilst working in a food processing plant.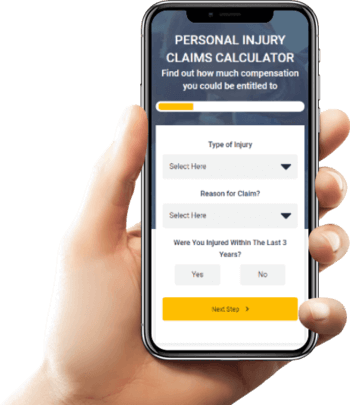 Find out how much you can claim with our compensation calculator
It's really quick and easy, find out in 10 seconds.