Lawyers for Military Accidents
Welcome to Nigel Askew Solicitors, specialist Lawyers for Military Accidents based in Lincolnshire. We help military personnel who have been seriously injured in accidents or who have developed serious medical conditions as a result of MoD negligence, to claim financial compensation.
We act for clients across England & Wales in a range of claims including military related hearing loss, non-freezing cold injury (NFCI) cases, training accidents and military related PTSD. We are able to act for military personnel from the Army, RAF, Navy and all of the Special Forces.
Whatever your circumstances, our highly experienced military injury compensation solicitors can offer you expert legal advice relating to a civil claim for compensation.
Contact us today by calling 01507 609027 or submit an enquiry using the contact form on this page.
Military Accidents we can help you with
The Military Accident Lawyers at Nigel Askew Solicitors are able to advise you on a wide range of military related accidents and medical conditions, which are listed below.
We have years of experience in representing clients in the following types of claims:
If you have been medically discharged due to a non-fault accident or injury then please call us today to discuss a new claim.
We offer free initial consultations as standard
We understand how stressful it can be when injuries and illnesses sustained during service ultimately lead to medical downgrades and medical discharge.
From the very first call, our solicitors will aim to make the process claiming as stress free as possible as we understand that in many situations, you will have already experienced enough pain, stress and suffering as a result of your injury or medical condition.
We offer our military clients a free and no obligation initial phone consultation, during which we will aim to build a picture of your personal circumstances. We will ask you about your injury or illness, your medical and employment history in the military and whether you are still actively serving or if you have been medically discharged from your duties.
If after we have spoken to you, and we have seen your military medical records, we believe your claim has good prospects of success then we will offer you a No Win No Fee Agreement and represent you in your claim.
How much are military claims worth?
Every claim is different and the value of each claim will depend on the severity of your injuries and whether you have suffered financial loss in the form of lost earnings, the potential of future earnings and lost pension.
For example, our lawyers have helped clients settle noise induced hearing loss cases for sums in excess of £600,000.
We have also helped clients with non-freezing cold injuries claim compensation in excess of £140,000.
The value of your claim may be lower or higher than these figures but if your injury has cut short your military career and your earning capacity in civilian life has been affected, then the value of your claim could be significant.
Contact Nigel Askew Solicitors today for a free and no obligation assessment of your personal circumstances.
How long do I have to claim?
The law in England & Wales allows claims to be made within 3 years of the date of an accident or the date of a medical diagnosis, or from when you first linked your symptoms to your service.
This 3 year claim period is very strict and often complicated in military related cases, which is why we recommend clients do not delay in seeking legal advice.
Contact our lawyers for military accidents today.
Contact our Military Injury Compensation Solicitors now
To discuss a new military enquiry with us, please call us on 01507 609027 or complete the form on this page and one of our friendly and expert solicitors will call you back to discuss your potential claim.
There are very strict time limits in place when claiming for military related accidents and illnesses, so do not delay.
100% No Win No Fee Claims
Free Initial Legal Advice
Over 20 Year's Experience
Call Us Today
01507 609027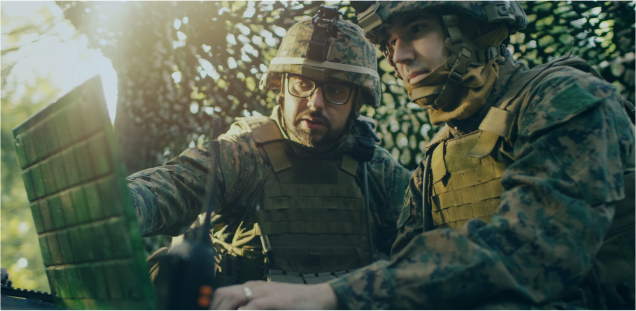 A serving army soldier sustained noise induced hearing loss when on tour of duty in Iraq and Afghanistan.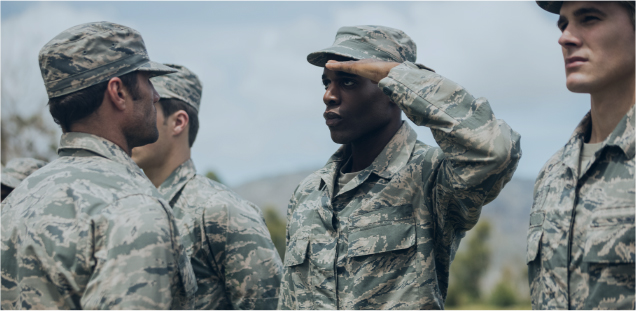 We acted for an army soldier who sustained a frostbite injury when on exercise in Canada.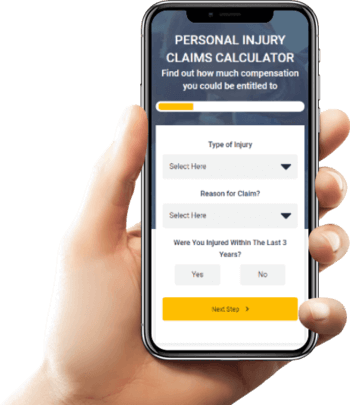 Find out how much you can claim with our compensation calculator
It's really quick and easy, find out in 10 seconds.