Army Training Accident Claims
If you are a member of the Army and have been injured during a training exercise either at home or abroad, you are entitled to make a claim for compensation. Army Training accidents are very common and can have a dramatic effect on your army career and in some serious cases can lead to medical discharge or even death.
Nigel Askew Solicitors have a department that specialise in Army Training Accident claims and are on hand today to discuss your potential claim with you.
We offer all new Army Training Accident clients a free and no obligation initial phone consultation to discuss the accident circumstances and the likelihood of a successful claim.  Contact our experts today by phone on 01507 609027 or by submitting an online enquiry using the form on the right hand side of this page.
Army Training Accident Statistics
Army training accidents can lead to serious injuries and even death.
In 2019, the UK government released a publication which found that 147 deaths occurred whilst military personnel, including Reserve Forces (link to reservists page), were on training exercises.
Of the 147 deaths recorded, 126 were military personnel and 21 were reservists.  Read the full report here.
Common Army Training Accidents
We have many years experience in advising Army personnel on claims for compensation arising from Army Training Accidents.
Some of the most common training accidents we have advised on include:
Physical fitness training, including obstacle and SAQ training accidents
Parachute jump training
Abseiling and mountaineering accidents
Non freezing cold injuries as a result of unsatisfactory footwear
Injuries caused by faulty combat equipment
Fatal training accidents
Army related hearing loss from explosions
How long after my accident can I claim?
There are strict time limits involved in claims for personal injury and Army Training Accident claims are no different. These claim time limits, usually 3 years after the date of the accident, may prevent some military personnel from claiming the compensation that they are entitled to. If you or a loved one has been injured in an Army Training Accident, we encourage you to contact us as soon as possible to discuss a potential claim.
We offer all military clients a free and no obligation initial phone consultation and regularly attend clients personally at their homes or if they are still actively serving, a location close to their barracks. Call us on 01507 609027 or complete the online enquiry form on this page and we will contact you by phone at your convenience.
What you can claim for
Our expert solicitors can help you claim compensation for your injuries sustained in the accident, any costs associated with your medical care and any loss of earnings you have suffered in the past, present or future.
We have helped military personnel in a variety of personal injury claims. We recently acted for a soldier who sustained hearing damage and secured him over £600,000 in compensation.
How long will the claim take to complete?
We are experts in military related claims for compensation and will keep you updated every step of the way during the claims process.
All military related claims for personal injury are different and there is no set time on how long they will take to settle. Due to their complex nature, the majority of claims take more than 12 months to settle.
Will claiming impact my career?
It is common to worry about making a claim against your employer and understandably many Army personnel are hesitant about making a claim against the Ministry of Defence (MoD).   However, the MoD recognises that service personnel are regularly put in dangerous situations and must respect an individual's right to make a claim for any injury or illness that they may have sustained during service.
As with any employer in the private sector, the MoD is not allowed to discriminate against personnel who make any claim for compensation.
Contact Nigel Askew Solicitors today
We have helped many military personnel claim compensation for injuries sustained during training exercises and are on hand to help you today.
We understand you may have questions for us before you are ready to start the claims process so offer all clients a free initial phone consultation, during which we will aim to answer your queries and discuss the merits of your potential claim.
To speak with a member of our expert team call us now on 01507 609027.
100% No Win No Fee Claims
Free Initial Legal Advice
Over 20 Year's Experience
Call Us Today
01507 609027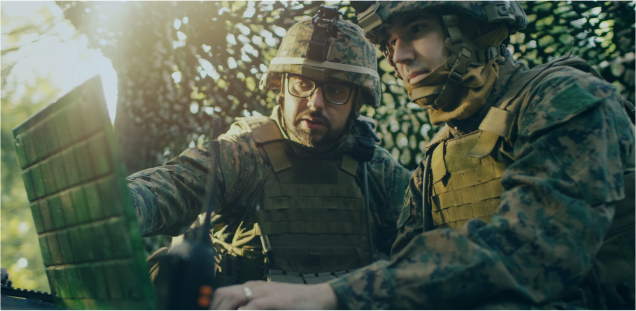 A serving army soldier sustained noise induced hearing loss when on tour of duty in Iraq and Afghanistan.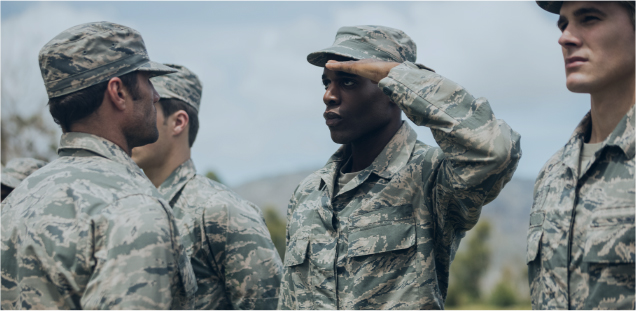 We acted for an army soldier who sustained a frostbite injury when on exercise in Canada.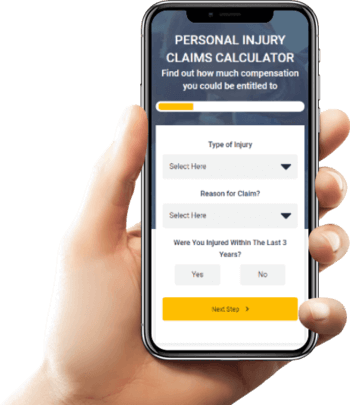 Find out how much you can claim with our compensation calculator
It's really quick and easy, find out in 10 seconds.