Solicitors for Military PTSD Claims
If you need expert advice from a firm of Solicitors for a Military PTSD claim then we can help you.
Welcome to the Nigel Askew Solicitors website, we are a firm of specialist solicitors in military related claims. We represent clients from the military who have been diagnosed with PTSD, in civil claims against the Ministry of Defence.
Our military PTSD solicitors have over 20 years of experience in representing clients in high value compensation claims and are available to speak to you today.
For expert legal advice and representation from a firm of solicitors that you can trust, call us on 01507 609027 or submit an online enquiry form and one of the military claims team will contact you to discuss your claim in more detail.
We represent military personnel from across England & Wales, so whether you live in Lincoln, London, Hastings or the Humber, we can represent you in a No Win No Fee military claim for PTSD.
Military related PTSD
Facing up to a diagnosis with PTSD can be extremely difficult and all too often mental illnesses go undiagnosed, leaving military personnel unsure where to turn. Those dealing with PTSD symptoms can suffer from acute Anxiety and stress, which in some cases leads to depression and substance abuse.
PTSD in military personnel is caused by exposure to stressful, frightening or distressing events.
PTSD can be caused by any situation which a person finds traumatic and is the most common mental illness associated with military service.
How can Nigel Askew Solicitors help?
Our solicitors have many years of experience in representing members of the Armed Forces in civil claims for compensation and can represent you in a claim against the MoD, for negligence.
To make a successful claim for compensation, our solicitors must demonstrate that you have developed PTSD as a direct result of your military service and prove that the MoD failed to diagnose you, treat your condition promptly and offer you support and treatment.
All new claims start with an initial phone consultation, during which we will ask you about your military service, when your PTSD symptoms first started and whether you have received a formal diagnosis. We will also ask you about your current symptoms and how you are feeling.
We understand that making contact with us may seem daunting but our solicitors are here to help and offer all of our clients the highest levels of care and legal advice.
Call us now on 01507 609027 to see if we can help you claim.
The MoD owes you a duty of care
The MoD owes you a duty of care to ensure you are not at risk of sustaining an injury or developing a psychological injury during your service.
If they have failed in their duty to protect you and subsequently diagnose and help treat you then they may be deemed to have breached this duty.
If you are suffering with PTSD related symptoms due to your military service then contact us today to speak to one of our expert solicitors.
Common symptoms associated with Military PTSD
There are many symptoms that are associated with PTSD and not every case is the same but can have both a mental and physical impact on your life.
The period between serving in the military and the on-set of PTSD symptoms can vary from weeks, months to even years.
Symptoms of military PTSD may include:
Depression, panic attacks, social anxiety, paranoia and fear
Irritability and feelings of detachment towards those closest to you
Trouble sleeping due to severe night terrors
Reliving memories of traumatic events, leading to sweating, headaches and nausea
Substance misuse, most commonly with alcohol
We understand how difficult it may be living with any of these symptoms and urge you to contact us today, so that we can help you.
Call us on 01507 609027 or complete the online enquiry form on this page and one of our friendly solicitors will call you to discuss your enquiry in more detail.
How much does it cost to make a PTSD claim?
If we believe that your case has good prospects of success, we will offer to represent you on a No Win No Fee basis.
To get a claim up and running, we do not require you to pay us any up-front fees.
A No Win No Fee Agreement, also commonly referred to as a "Conditional Fee Agreement" means that it is us, the law firm that takes all the financial risk and not the client.  If a claim fails, the law firm is not paid and the client does not have to pay any solicitor's fees for their time.  For taking this risk, it is common for law firms to agree with a client that they will be paid a percentage of the client's compensation at the end of a successful claim. Law firms fees are mostly paid by the insurers of the losing party, in this case the MoD.
We will be happy to provide you with more information relating to No Win No Fee Agreements during our initial phone consultation.
Why Instruct Nigel Askew Solicitors to help with your PTSD claim?
From our head offices in Lincolnshire, we represent military clients from across England and Wales, We're proud of the service we offer our clients and understand that coming to terms with PTSD can be extremely difficult, which is why we aim to make the claims process as stress free as possible.
Unlike at many of the larger firms, your claim will be dealt with by a senior solicitor from start to finish and we often attend our clients at their homes to provide claim updates, take statements and provide support throughout the entire process.
We have a proven track record of success and are passionate about helping military clients who have suffered both physical and psychological injuries during service.
Our solicitors are specialists in military PTSD claims
We have a proven track record of winning military claims
If you have a claim, it will be funded on a 'No Win, No Fee' basis
We will work as hard as we can to secure the highest award possible on your behalf
Free and no obligation initial discussion regarding your potential claim
Will attend clients personally at their homes throughout the claims process, of if they are still serving in the Armed Forces, at locations close to their barracks.
Contact our solicitors for military PTSD today
We are currently helping many military clients with civil claims against the MoD.
We are available now to speak to you and advise you if we believe you have a claim.
Due to the very strict time limits involved in making a claim, we suggest you contact us today on 01507 609027 or submit an online enquiry form using the form on this page and one of our team will call you at your convenience (please indicate a time that is most convenient for you to speak to us)
100% No Win No Fee Claims
Free Initial Legal Advice
Over 20 Year's Experience
Call Us Today
01507 609027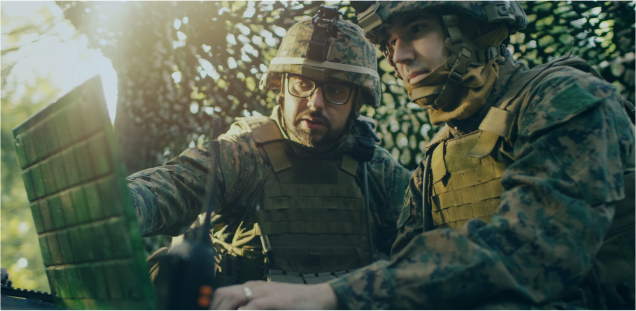 A serving army soldier sustained noise induced hearing loss when on tour of duty in Iraq and Afghanistan.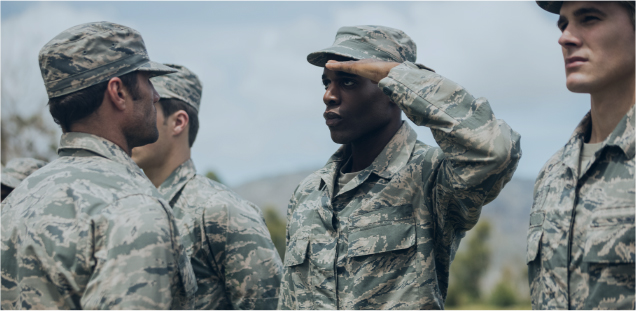 We acted for an army soldier who sustained a frostbite injury when on exercise in Canada.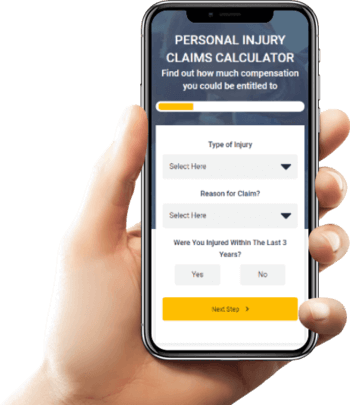 Find out how much you can claim with our compensation calculator
It's really quick and easy, find out in 10 seconds.