Compensation Solicitors for Military Hearing Loss
Has your hearing been damaged due to exposure to excessive noise in the military? Are you interested in speaking to a solicitor regarding compensation for your military hearing loss? If so, Nigel Askew Solicitors are a firm of specialist solicitors that you can trust.
We have over 20 years of experience in representing clients across England & Wales and act for both ex-military and current service men and women in claims against the MoD.
If you are currently serving in the military or have been medically discharged or downgraded then please get in contact with us today for expert legal advice and representation in a civil claim for compensation.
Our solicitors are available to speak to you now, so call 01507 609027 or send us your contact details using the form on this page and one of the team will call you to discuss helping you claim compensation for military hearing loss.
A proven track record
The lawyers at Nigel Askew Solicitors have a proven track record of winning high value claims on behalf of our clients and have been responsible for several military hearing loss claims which have settled for sums in excess of £600,000.
We represented a member of the army who was medically discharged from service due to his hearing loss. He had planned on applying to become an officer and spend his career in the army but due to not being provided with sufficient hearing protection during his service, he now must wear 2 hearing aids and was medically discharged. He struggles to speak on the phone and hold conversations in any situation where there is background noise. Our solicitors were able to secure him a compensation award of over £600,000.
If you have been downgraded or medically discharged because of your hearing loss, contact us today for specialist advice regarding a claim.
Have you been exposed to excessive noise?
Working in the military, you expect to be surrounded by noise. However, if you were not provided with hearing protection that was fit for purpose and your hearing has been damaged as a result then you may be entitled to claim.
There are many sources of noise in the Armed Forces but in our experience some of the most damaging to hearing may include:
Firing weapons during training sessions
Live-fire training exercises
Mortars
Aircraft noise
Vehicle engine noise
Explosions in training scenarios
The MoD owe you a duty of care
If you are exposed to regular noise of over 85db without using hearing protection then you are likely to develop hearing loss or sustain permanent loss of hearing.
If you are exposed to short bursts of extremely loud noise such as explosions, which exceeds 120dB, then there is risk of sudden and immediate hearing loss.
Like any employer in the private sector, the MoD must provide correct, sufficient and effective hearing protection to all members of the Armed Forces.   The MoD are also required to ensure that hearing protection is worn and not removed.
If you are experiencing hearing loss and believe this may be as a result of exposure during employment with the MoD, then please contact us today to discuss a military hearing loss compensation claim.
Time limits in making military hearing loss claims
There are very strict time limits in place for all claims for personal injury, including those for military hearing loss.
This claim period is 3 years from the date of your injury, or as is common with noise related claims, 3 years of becoming aware that your hearing was damaged by exposure to noise or 3 years from when you first linked symptoms to your work.
Falling foul of this 3 year claim period is the number one reason that hearing loss claims fail, so we recommend that you contact us as soon as possible to start your claim.
If you are worried that your claim may fall outside of this time limit, we would encourage you to call us on 01507 609027 for legal advice rather than presume you cannot claim.
Why instruct us to help with your claim?
We're proud of the service we provide our clients. From our base in Lincolnshire, we offer high quality legal advice, support and guidance throughout the claims process, as well as many years of experience in winning claims.
Our lawyers specialise in military hearing loss claims
We use 'No Win No Fee' agreements to fund our cases
We offer all clients a free initial consultation at the start of a claim to answer any questions and advise on the merits of a claim
Will attend our clients personally at their homes to take witness statements, or if they are still serving in the Armed Forces, at locations close to their barracks
Senior solicitors handle all claims, from start to finish
Contact Nigel Askew Solicitors Today
We understand how difficult and daunting claiming against the MoD can be, which is why we aim to make the claims process as stress free as possible. Our expert team will support you, from start to finish.
Call our friendly team today on 01507 609027 or send us your details via the form on this page and please indicate the best time for one of our solicitors to call you to discuss your enquiry in more detail.
We are on your side.
100% No Win No Fee Claims
Free Initial Legal Advice
Over 20 Year's Experience
Call Us Today
01507 609027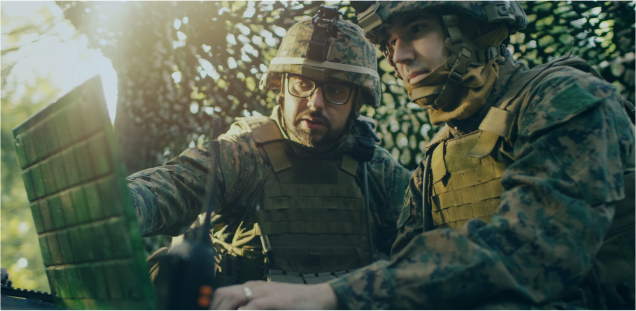 A serving army soldier sustained noise induced hearing loss when on tour of duty in Iraq and Afghanistan.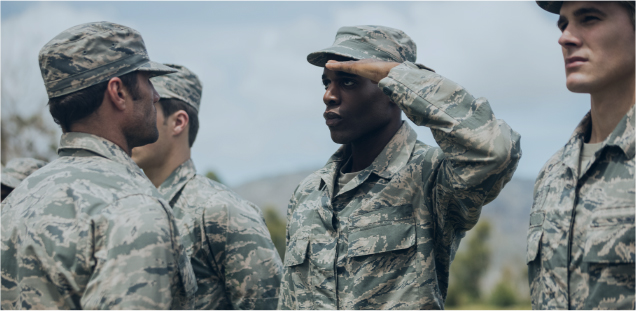 We acted for an army soldier who sustained a frostbite injury when on exercise in Canada.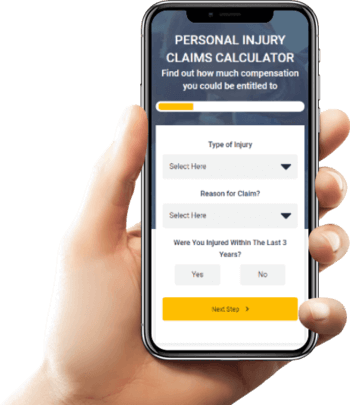 Find out how much you can claim with our compensation calculator
It's really quick and easy, find out in 10 seconds.