Farmers Lung Compensation Claims
If you have been diagnosed with Farmer's Lung, it is important you seek legal advice as soon as possible. Nigel Askew Solicitors specialise in farming & agricultural claims and have many years' experience in advising members of the farming community for claims including Farmers Lung Compensation.
We offer all farmers lung compensation enquiries are a free and no obligation initial phone consultation, during which we will discuss the merits of your potential claim.
Contact us today by calling 01507 609027 or complete the online enquiry form to the right of this page and one of our expert solicitors will call you to discuss your farmers lung compensation enquiry.
What is Farmers Lung?
Farmer's lung is a serious respiratory condition that is commonly associated with workers in the farming and agricultural sector. It is classed as an Extrinsic Allergic Alveolitis (EAA), which is a group of lung diseases that develops after exposure to certain substances.
Farmer's lung is regarded as the most common occupational form of EAA and is the resulting outcome of an allergic response to inhaling a group of microbes which are found in mould on vegetable matter that has been in storage while damp.
If crops have been stored in a damp environment, or they got wet before storage, they can become mouldy. When this happens, mould on crops becomes powdery and airborne, meaning farm workers can easily ingest bacteria and mould spores, resulting in an allergic reaction or respiratory tract infection otherwise known as Farmer's Lung.
How can Farmers lung be prevented?
Farmer's lung can be prevented by drying crops adequately before they are taken to storage barns for storage on a large scale. Storage barns should be well ventilated and farm workers should be supplied with correct and sufficient personal protective equipment (PPE).
Symptoms of Farmer's Lung
The main physical symptoms associated with Farmer's Lung include:
Tightness in the chest and the feeling of breathlessness
Coughing and wheezing
Chest infection
Flu like symptoms including severe fatigue
Higher temperature and fever
If you work on a farm and have come into contact with large amounts of damp crops in unventilated storage barns, and you are experiencing any of the symptoms listed above then we recommend you contact your local GP as soon as possible. Farmer's lung, left untreated, can cause serious long term health issues.
We also recommend that you seek legal advice as soon as possible after you have linked your Farmer's Lung symptoms to your exposure to harmful dust at work as there strict time limits involved when making Farmers Lung compensation claims.
Is your employer at fault for your Farmer's Lung?
If you have developed a serious respiratory condition like Farmer's Lung, you may be entitled to claim compensation for your injuries. If your employer was at fault for the onset of Farmer's Lung, you are eligible to make a claim against them. Even if you are safe employed, you are owed a duty of care to ensure you are not at risk of sustaining an injury whilst carrying out your duties.
For example, if your employer has not carried out sufficient risk assessments, you have not been provided with any training or made aware of the risks associated with working with damp crops and grains, or you have not been provided with sufficient PPE to work safely in a farm environment then your employer may be deemed negligent.
If you are unsure of whether you can claim farm accident compensation, contact Nigel Askew Solicitors today.
I was exposed many years ago and the farm has since closed
A common question we are asked by clients who have been diagnosed with Farmer's Lung is whether they can still claim if their original exposure was many years previous and if their former employer has since gone out of business.
Even if an employer is no longer in business or a company was taken over a former employer's business, it may still be possible to trace the Employers' Liability (EL) insurer to make a claim for Farmer's Lung compensation.
Contact Nigel Askew Solicitors today so we can advise you on the prospects of a successful claim.
No Win No Fee Farmer's Lung Compensation
We fund all of our Farmer's Lung Compensation claims using Conditional Fee Agreements. These agreements also commonly referred to as a "CFA" or a "No Win, No Fee Agreement".
Contact Nigel Askew Solicitors
The expert farming and agricultural team at Nigel Askew Solicitors are on hand today to advise you on your potential Farmers' Lung Compensation claim.
We offer all new clients a free and no obligation initial phone consultation during which we will discuss the merits of your potential claim. Call us today on 01507 609027 or complete an online enquiry form and we will contact you at your convenience to discuss your enquiry in detail.
100% No Win No Fee Claims
Free Initial Legal Advice
Over 20 Year's Experience
Call Us Today
01507 609027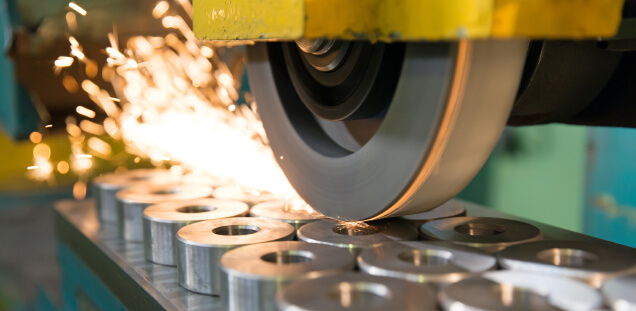 Claim for serious injuries as a result of an accident at work when the client's hand was trapped in machinery.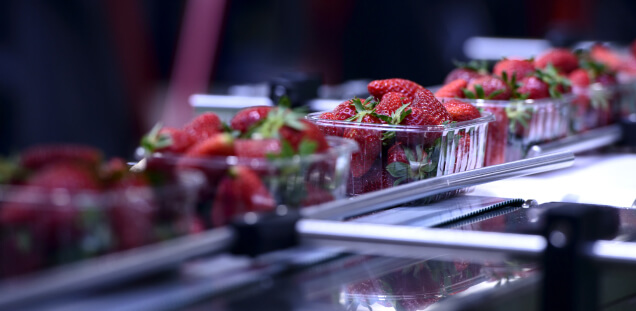 Our client developed chronic pain in her shoulder and elbow whilst working in a food processing plant.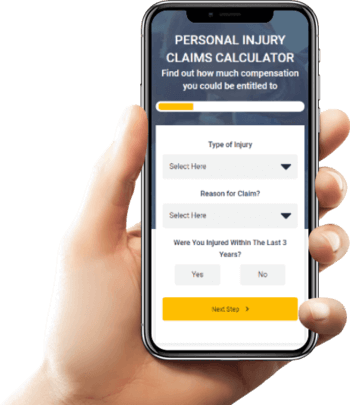 Find out how much you can claim with our compensation calculator
It's really quick and easy, find out in 10 seconds.