No Win No Fee Solicitors Lincolnshire
Every year Nigel Askew Solicitors help the people of Lincolnshire claim no win no fee compensation following serious non-fault accidents on our roads, at work and in the military.  Our no win no fee solicitors run all of our claims using no win no fee agreements and offer all new clients free initial consultations, where we discuss the merits of your potential accident claims.
If you or a loved one has been involved in a non-fault accident in Lincolnshire, our expert solicitors could help you get the compensation, medical treatment and rehabilitation that you deserve.
We help clients in Lincoln, Grimsby, Skegness, Cleethorpes, Scunthorpe,  Grantham, Spalding, Louth and across the entire county of Lincolnshire. From our offices in central Louth, we are also able to assist clients in no win no fee claims who live anywhere in England and Wales.
Contact our no win no fee solicitors today to get your claim up and running.
How to claim for a No Win No Fee Accident Claim
Following any accident or medical diagnosis, it is vital that you contact our accident solicitors as soon as possible. From our many years of experience, we know that insurance companies will often contact you directly after an accident to try and settle claims directly, which regularly leads to the under settlement of claims. We will advise you on the level of compensation we feel is appropriate for your particular accident circumstances, whether that is due to a serious road traffic accident, an injury sustained at work or a condition developed due to exposure to noise, vibration, cold or asbestos.
Call our no win no fee solicitors in Lincolnshire and we will offer you a free initial phone consultation, during which we will let you know if you're likely to have a successful claim, and how much compensation you might be entitled to claim for.
What is a No Win No Fee Accident Claim?
Most of our accident claims are funded by Conditional Fee Agreements. These agreements are commonly referred to as either a "CFA" or a "No Win No Fee Agreement".
The nature of these no win no fee agreements means that law firms take all the financial risk and not the client.  If a claim is unsuccessful for any reason (liability or medical grounds for example) the law firm is not paid and the client does not have to pay any solicitor's fees for their time spent up to that point in the claim process.  For taking this risk, it is common for all law firms to agree with a client that they will be paid a percentage of the client's compensation at the end of a successful claim. We cap our % fee at 25% of our client's damages.  Law firms fees are mostly paid by the insurers of the losing party, not the client personally and no upfront fees are required to be paid by the client to get a no win no fee claim up and running.
If you have any questions about no win no fee agreements and how your claim will be funded then please contact our experts, we will be happy to discuss this with you.
How long after an accident or diagnosis can I make a claim?
In the majority of personal injury cases, you are able to make a claim within three years from the date of the accident, the date of diagnosis or the date you first linked your symptoms with your current medical condition.
There are however some exceptions to this three year time limit, especially in cases involving children or people without the mental capacity to make a claim themselves.
If you are unsure if you can claim due to the time elapsed since your accident, contact Nigel Askew Solicitors today, we will be happy to discuss your claim circumstances and advise you whether you are still able to make a claim.
Can I claim if I was at fault or partly at fault for the accident?
Sometimes accidents are not the fault of one single party.  If you think you may have been partly to blame for the accident we still recommend you contact us to discuss the accident circumstances, as you still may be eligible to make a successful claim.
We have over 20 years experience in dealing with all types of personal injury claims so will be able to give you a considered view on whether you will be able to make a successful claim for compensation.
How long do No Win No Fee Claims take from start to finish?
All claims for personal injury are different and the time it takes to successfully settle a claim depends on several key factors, including the severity of your injuries and the complexity of the legal issues surrounding your case.
A car accident claim for example, may in some straightforward cases take just 9 months to settle, whereas more serious and complex matters involving serious head and brain injuries may take several years to settle.
Claims involving industrial disease and asbestos rely strongly on medical evidence and it is necessary to prove employers' negligence.  These types of claims must follow strict legal protocol and can take 3 or 4 years to reach a successful conclusion.
Some claims for Mesothelioma, an aggressive type of asbestos related cancer, can be fast tracked and can settle in 9 months.
Every claim is different but rest assured, our solicitors are experts and we will keep you updated throughout the claims process and offer the highest levels of advice and support.
Why choose Nigel Askew Solicitors in Lincolnshire?
We have over 20 years experience in representing the people of Lincolnshire in all manner of claims for personal injury.  From our offices in Louth in Lincolnshire, we work as hard as we can to secure the best possible outcomes for our clients who are making no win no fee claims.
We are proud to offer all our clients a completely bespoke service, often attending our Lincolnshire based clients' homes to take statements and provide claim updates. We offer a truly personal service and unlike many large claims companies and other law firms, your claim will be dealt with by a senior solicitor rather than by a junior claims handler or litigation executive with little or no experience in how to secure the best possible outcome for clients.
Contact us today to start your No Win No Fee Accident Claim
To arrange your free and no obligation initial consultation with our Lincolnshire based No Win No Fee Solicitors, call Nigel Askew Solicitors today on 01507 609027. You may also contact us by submitting an online enquiry, using the form on the right of this page and one of our solicitors will call you at a time which is convenient to you.
We are proud to serve the people of Louth, Lincoln, Grimsby, and Scunthorpe, Skegness and Sleaford and everyone across Lincolnshire.  Our no win no fee solicitors are here to help you, whatever your accident circumstances.
100% No Win No Fee Claims
Free Initial Legal Advice
Over 20 Year's Experience
Call Us Today
01507 609027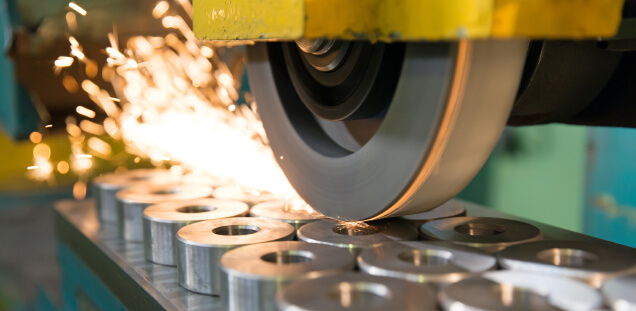 Claim for serious injuries as a result of an accident at work when the client's hand was trapped in machinery.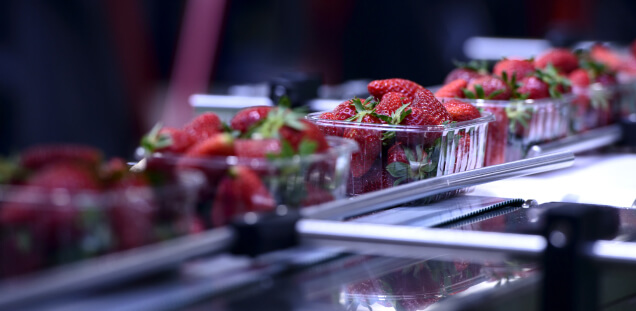 Our client developed chronic pain in her shoulder and elbow whilst working in a food processing plant.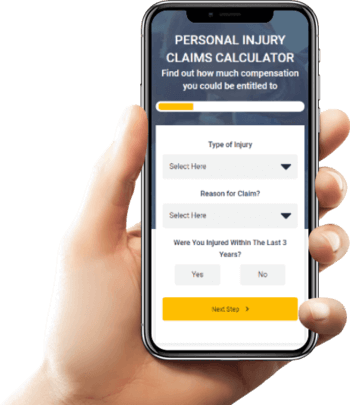 Find out how much you can claim with our compensation calculator
It's really quick and easy, find out in 10 seconds.