Neck Injury Claim Experts for Lincoln
Are you looking for a firm of solicitors in Lincoln that can advise you on a new neck injury claim?  If you have sustained a serious neck injury at work, on the road or in a public place then you may be able to make a claim for your injuries.  Nigel Askew Solicitors advise the people of Lincoln in a range of serious injury claims including for serious and life changing neck injury Claims.
Our neck injury claim specialists have over 20 years of experience in dealing with serious injury claims and during that time have won compensation for countless Lincoln based clients.
We fund all of our neck injury claims using No Win No Fee Agreements and do not require our Lincoln based clients to pay us any upfront fees to get a claim started, so contact us today to see whether you can claim compensation for your neck injury.
Call us now on 01507 609027 to see how we can help you or submit your contact details using the form on this page and one of our neck injury claim solicitors will contact you to discuss your injury and whether we feel you can make a successful claim.
Neck Injury Claim Specialists for Lincoln
Over the last 20 years our solicitors have advised many Lincoln based clients on serious injuries resulting from non-fault accidents. We know how even the slightest neck injury can prevent you from carrying out simple day to day tasks such as bathing, getting dressed or going for a walk with the family can become impossible.
Unfortunately, in cases that involve very serious neck injuries, the effects can be absolutely life changing and require you to entirely change the way you live.
In all cases involving a neck injury, financial compensation can dramatically improve the standard of your life, whether it means better medical treatment or healthcare or whether it allows you to make vital adaptations to your home, compensation can help you achieve this.
We aim to make the process of claiming as stress free as possible and are ready to work as hard as we can to achieve justice and win you compensation.
Types of neck injury claims we can help you with
If you or a loved one has sustained a neck injury in an accident that was not your fault, then you may be able to claim compensation against the person that caused your accident.
If you are unsure if you can claim, contact Nigel Askew Solicitors today and our expert solicitors will be happy to give you the advice you need to start your neck injury claim.
Neck injuries can be caused by a range of different accidents, which include:
As a result of serious road traffic accidents, including car and motorbike accidents
Work related manual handling and lifting injuries
Work related slipping, falling, crushing or tripping accidents
Neck injuries sustained in public places
If the accident that caused your neck injury is not listed above you still may be able to make a successful claim for compensation.
Call us on 01507 609027 and our neck injury lawyers can offer you the expert advice you need to get your claim up and running.
How long after my accident can I make a claim?
The law in England & Wales states that you have 3 years from the date of your accident in which you are able to make a claim for personal injury.
This 3 year claim period is also commonly referred to as the "limitation period".
In all claims for personal injury, this limitation period is very strict so we recommend contacting us as soon possible to discuss your potential neck injury claim.
Call us now on 01507 609027 or send us your details using the enquiry form on this page.
How much can I claim for a neck injury?
The amount of compensation you can expect to receive for a neck injury depends on several factors, including the severity of your injuries.
The actual amount that you are able to claim for your pain and suffering is based on a set of national guidelines and fall into different bands.
The amounts set out below are based on figures published in the 15th edition of the Judicial College Guidelines for the assessment of damages in personal injury cases, published in November 2019.
Minor neck injury, including whiplash – up to £6,290
Neck injury causing serious limitation of movement – £10,960 to £19,920
Neck injury involving fractures, dislocations or severe soft tissue damage, recovering to a restricted level – £19,920 to £30,690
Neck injury involving fractures, dislocations or severe soft tissue damage, leaving chronic permanent symptoms – £36,240 to £44,630
Serious neck injury involving fractures or damage to discs – £52,390 to £104,370
Our neck injury claim solicitors will also help you claim for "special damages", which include loss of past and future earnings and long term medical care.
These special damages often make up a large percentage of the total claim value, which in some cases can be valued at several million pounds.
To discuss a new neck injury enquiry with one of our expert solicitors please call us on 01507 609027.
We offer free initial consultation as standard
Our neck injury claim experts offer all new Lincoln based clients a free initial phone consultation, during which we discuss your accident circumstances, your injuries and recovery timeline as well the funding options available to you and the likelihood of you being able to make a successful claim.
If we believe your potential claim has good prospects of success, we will offer to represent you on a No Win No Fee basis.
Contact Nigel Askew Solicitors today
If you have sustained a serious neck injury as a result of being involved in a non-fault accident, you need expert legal advice from a firm of solicitors that specialise in serious injury claims.
Contact Nigel Askew solicitors now for legal advice you can trust.
Call us on 01507 609027 or complete the online enquiry form on this page and provide us with your contact details so we can call you to discuss your neck injury claim in more detail.
100% No Win No Fee Claims
Free Initial Legal Advice
Over 20 Year's Experience
Call Us Today
01507 609027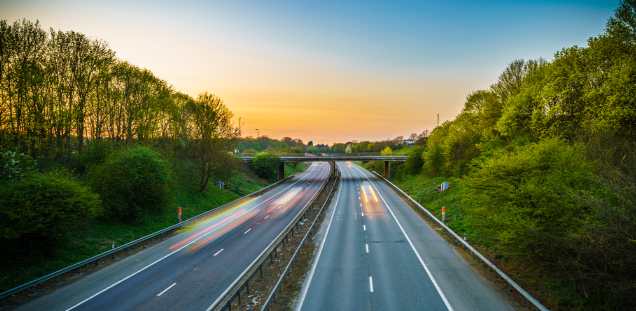 The Claimant was involved in a serious accident when she was hit by a lorry at a road junction.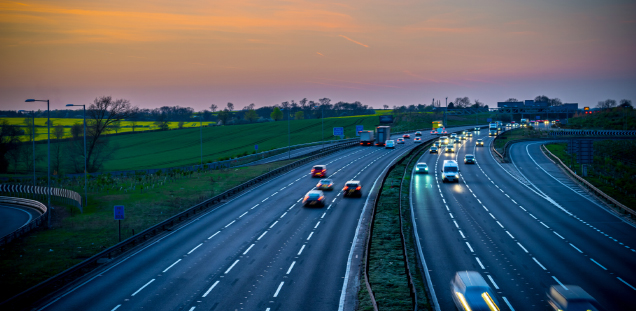 Our client sustained multiple injuries when the vehicle he was travelling in collided with another vehicle travelling in the opposite direction..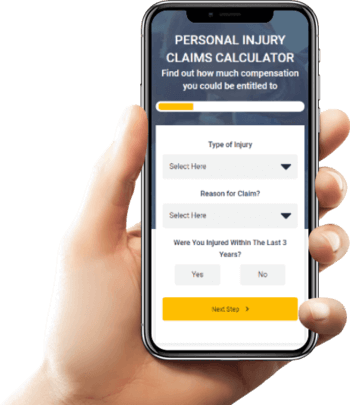 Find out how much you can claim with our compensation calculator
It's really quick and easy, find out in 10 seconds.