Specialist Personal Injury Solicitors for Lincoln
Are you looking for a firm of personal injury solicitors in Lincoln to help you with a claim for compensation? Have you been injured an accident at work, on the road or in a public place? Are you now unable to work due to your injuries? If so, the expert lawyers at Nigel Askew Solicitors can provide you with the legal advice you need to claim compensation.
We have over 20 years of experience in personal injury law and during this time have helped countless people in Lincoln and across Lincolnshire claim the compensation that they deserve. Whether you live in Lincoln itself or in any of the surrounding towns and villages such as North Hykeham, Nettleham, Saxilby, Wragby or Scampton, or anywhere in between, if you have been injured in a non-fault accident then our solicitors can advise you about a potential claim.
We are a respected firm of solicitors that you can trust to help you claim the compensation you deserve. Contact us today by calling 01507 609027 or complete the form on this page and one of our solicitors will contact you to discuss your enquiry in more detail.
We represent clients in Lincoln and across Lincolnshire
We act for clients across Lincolnshire and have been doing so successfully for more than 20 years. During that time we have acted for countless clients in Lincoln and know what it takes to achieve a successful outcome.
As standard, our Personal Injury Solicitors offer all Lincoln based clients a free and no obligation initial consultation, during which we will build a picture of your potential claim and advise you on the prospects of a potential claim.
If our personal injury solicitors think your potential claim has good prospects of success then we will offer to represent you on a No Win No Fee basis.  We do not require you to pay us any upfront fees to get your claim up and running.
We take great care in ensuring our clients receive the highest standard of legal advice and customer care and we pride ourselves on going the "extra mile", regularly attending our clients at their homes throughout the claims process, something which is simply not offered by every firm.
The types of claims we can help you with
The personal injury lawyers at Nigel Askew Solicitors have many years of experience and during this time have won compensation for thousands of clients.
We have handled a broad range of claim types, so however you have been injured, rest assured we can offer you the highest levels of legal advice and representation.
We can help you claim for any of the following claim types:
Asbestos Disease Litigation – we have expertise in claims for asbestosis, pleural thickening, asbestos lung cancer and mesothelioma
Catastrophic Injury Claims – including claims for brain and spinal injuries resulting from serious accidents at work and on Lincolnshire's network of roads
Industrial Disease Claims – including claims for HAVS and VWF, hearing loss, dermatitis, industrial asthma and musculoskeletal injuries
Military Injury Claims – Our expertise lies in claims for military hearing loss, non-freezing cold injuries, PTSD claims and training accident claims
Accidents at Work – including claims arising out of poor working conditions, in offices, factories and construction sites
Back Injury claims — including workplace injuries from heavy lifting, pushing or pulling and from poor workstation conditions
Serious Injuries — Serious and catastrophic injuries can drastically alter the life of a victim, as well as those closest to them. Our team specialise in serious injury claims
Serious Road traffic accidents — Serious and fatal injuries as a result of accidents on Lincolnshire's notoriously dangerous roads
Farm & Agriculture Accident Claims — we are able to advise the county's farm and agriculture workforce regarding accidents involving farm vehicles and machinery, falls from height, falling objects and dangerous livestock
Serious accidents can have a devastating effect on the injured party and their family, which is why our personal injury solicitors aim to help make the process of claiming as stress free as possible.
How much can I claim?
We are often asked by clients how much their claims are worth and although we can provide an estimate, it's very difficult to give a definite answer as every claim is different, with its own set of legal challenges.
The value of a claim depends on a number of factors including the type of accident you have been involved in, the severity of your injuries and how long it takes for you to make a full recovery, if ever.
Compensation amounts
Compensation awards for personal injury claims are based on a set of national guidelines called the Judicial College Guidelines. These guideline are published for the assessment of general damages in personal injury cases as are used as a guide only, and your case will be considered on its own merit.
The latest set of guidelines (the 15th edition) were published at the end of 2019.  Some example guideline amounts for injuries associated with serious car accident claims are as follows:
Asbestos related Mesothelioma – £59,730 to £107,410
Mild work related asthma – £9,080 to £16,380
Serious knee injury with long term problems – £20,880 to £34,660
Leg fractures or soft tissue injury causing some long term problems – £14,320 to £22,130
Serious back injury causing significant permanent impact – £59,120 to £70,490
Serious shoulder injuries that cause a weakness of grip or injury that leads to restricted shoulder movement – £8,400 to £12,600
Serious hand injury with significant loss of use of the hand – £23,110 to £49,350
Serious neck injury involving fractures or damage to discs – £52,390 to £104,370
Severe back injury with spinal cord damage – £72,620 to £128,320
The figures quoted here are illustrative and your potential claim may be worth more or less.
In addition to compensation for pain and suffering, the solicitors at Nigel Askew are also able to help you claim for "special damages", which includes loss of earnings claims. Special damages often make up a large percentage of the total claim value, which can amount to several million pounds.
If you have suffered serious injury as a result of a car accident in Louth and would like claim advice, please call us now on 01507 609027.
How long do I have to claim?
In most claims for personal injury, there is a 3 year period in which you are able to make a claim for compensation.  This claim period is different for children.
The 3 year claim window starts from the date of the accident or from the date of a diagnosis, or from the date you first linked your injury with exposure to the cause of your medical condition.
This 3 year claim period is very strict, so we advise all clients not to delay seeking legal advice regarding a claim.
If you are unsure whether you can make a claim, contact our friendly personal injury solicitors for Lincoln today who can advise you whether your personal circumstances allow you to make a claim. Call us on 01507 609027 or submit an enquiry using the online form on this page.
How much does it cost to claim?
After we have spoken to you and taken details from you relating to your accident, if we believe you have a strong case then we will offer to represent you on a No Win No Fee basis.
This means that you will enter into a Conditional Fee Agreement with us. These agreements are commonly referred to as either a "CFA" or a "No Win No Fee agreement".
The nature of these agreements means that law firms take all the financial risk and not the client.  If a claim fails, the law firm is not paid and the client does not have to pay any solicitor's fees for their time.  For taking this risk, it is common for law firms to agree with a client that they will be paid a % of the client's compensation award at the end of a successful claim.
Our fees are mostly paid by the insurers of the person at fault for your accident.
How do I start my personal injury claim?
If you need to speak to Personal Injury Solicitors in Lincoln, Nigel Askew Solicitors can help you.
To start your personal injury claim today, call us on 01507 609027 or send us an online enquiry using the form on this page and a member of the team will contact you at a time convenient to you.
100% No Win No Fee Claims
Free Initial Legal Advice
Over 20 Year's Experience
Call Us Today
01507 609027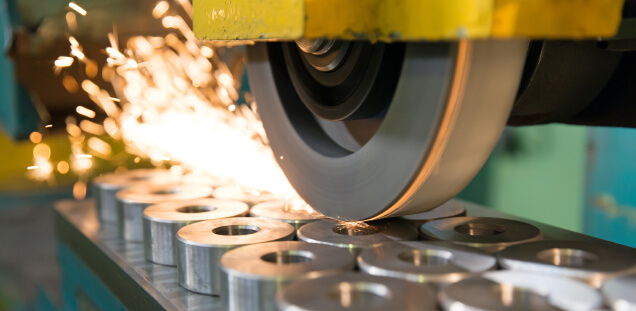 Claim for serious injuries as a result of an accident at work when the client's hand was trapped in machinery.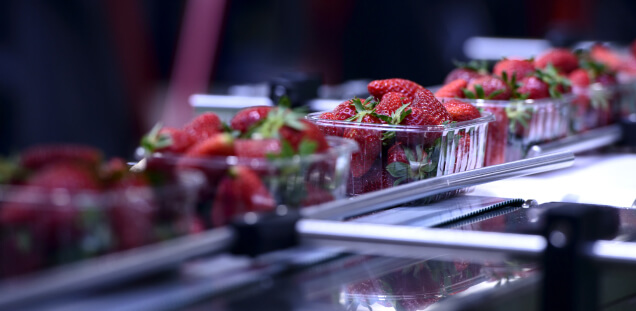 Our client developed chronic pain in her shoulder and elbow whilst working in a food processing plant.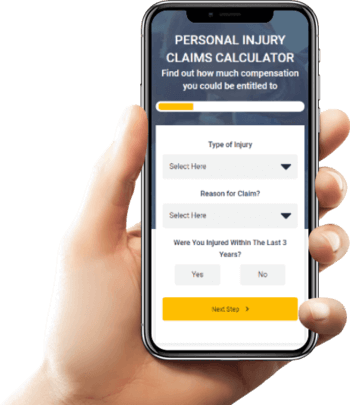 Find out how much you can claim with our compensation calculator
It's really quick and easy, find out in 10 seconds.