Wrist Injury at Work in Lincolnshire?
Have you been involved in an accident at work? Have you sustained an injury or trauma to your leg(s)? Did the accident happen through no fault of your own or were you only partly to blame? If so, our leg injury solicitors in Lincolnshire can advise you on the prospects of a personal injury claim against your employers.
Welcome to Nigel Askew Solicitors, we are a firm of solicitors in Lincolnshire that specialise in serious personal injury claims. We have over 20 years of experience in representing the people of Lincolnshire and the surrounding counties in work related compensation claims and pride ourselves on offering expert legal advice and customer care.
We are pleased to offer all new leg injury clients a free and no obligation initial phone consultation, during which we will talk about your accident and listen to everything you want to tell us about it. We will also ask you questions about how the accident happened, your injuries and who was to blame. If we believe your claim has good prospects of success then we will offer to represent you a No Win No Fee basis.
To speak to us about your wrist injury at work, please call us now on 01507 609027 or submit your details using the form on this page.
Leg injuries can lead to devastating consequences to normal life
Serious leg injuries often have a huge impact on your mobility, leaving you unable to walk and move around your home.
Leg injuries can prevent you from walking, driving and sometimes require family members, friends or medical professionals to help you carry out basic tasks we often take for granted.
If you have been injured at work, through no fault of your own then you are entitled to compensation. Your employer owes you a duty of care to ensure your safety while carrying out your duties and if they breach this duty, they are negligent.
We know what it takes to succeed, having won our clients millions of pounds of compensation over the last 20 years.
For a free and no obligation initial assessment of your potential claim, call and speak to our friendly solicitors today by calling 01507 609027.
Common accidents associated with serious leg injuries
According to the HSE in 2020/21 441,000 UK workers reported a non-fatal injury according to self-reports made via the Labour Force Survey and 51,211 via RIDDOR.
Some of the most common causes of leg injuries in the workplace include:
Slips, trips or falls – accounting for 33% of all reported injuries
Handling, lifting and carrying – the source of 18% of workplace injuries
Being struck by a moving object – 10% of reported injuries
Falls from height – 8% of reported injuries
Strike against something fixed or stationary – accounted for 4% of injuries
Being struck by a moving vehicle – 2% of reported injuries
Leg injuries can happen in all manner of different work settings, so if the accident that caused your leg injury is not listed above, you still may be able to claim against your employer.
Contact our leg injury solicitors in Lincolnshire now to start the claims process, by calling 01507 609027.
Leg injury claims – How much compensation can you claim?
One of the most common questions we are asked during initial consultations is "how much compensation can I claim?"
It is very difficult for us to provide you with an exact claim value before we know the extent of your injuries, as every injury claim is different. A lot will depend on the severity of your leg injury, whether it has prevented you from working and if you have suffered any financial loss as a result.
However, there are guidelines published for the assessment of personal injury damages, which are used by lawyers, insurers and the Courts to assess the value of past compensation awards for particular injuries, which the value of new claims are then based on. These guidelines are called Judicial College Guidelines and the latest set (15th edition) were published at the end of 2019.
The guideline amounts for leg injuries are as follows:
Severe leg injuries including amputation and shortening of the leg – £90,320 to £127,530
Serious leg injury that may involve broken legs that cause permanent mobility issues with the individual requiring walking aids for the rest of their life – £51,460 to £85,660
Serious injury that involves multiple fractures leading to long term treatment and arthritis – £36,790 to £51,460
Leg injuries that include multiple fractures, typically to one leg – £26,050 to £36,790
A serious leg break injury that may lead to impaired mobility, a limp or nerve damage – £16,860 to £26,050
*Every leg injury claim is different and your claim may be worth more or less than these figures quoted. These guidelines are purely used as an estimate.
In addition to the compensation for general pain and suffering for your injuries, our leg injury solicitors in Lincolnshire are also able to help you claim for "Special damages".
What are Special Damages?
Special damages can increase the value of a claim by hundreds of thousands of pounds and in some cases, millions of pounds.
They make up part of the total claim value and include loss of earning claims and costs associated with long term care and rehabilitation.
If you have lost earnings as a result of not being able to work, or if you are unable to return to work in the future, we can help you claim for these potential losses.
For more information about a new claim, contact Nigel Askew Solicitors today by calling 01507 609027.
How much does it cost to claim?
We fund all of our leg injury claims using Conditional Fee Agreements, also commonly referred to as "CFAs" and "No Win No Fee Agreements".
To get a claim started, we do not require you to pay us any upfront fees.
The nature of these agreements means that law firms take all the financial risk and not the client.  If a claim fails, the law firm is not paid and the client does not have to pay any solicitor's fees for their time.  For taking this risk, it is common for law firms to agree with a client that they will be paid a % of the client's compensation award at the end of a successful claim.
Our fees are mostly paid by the insurers of the negligent party, which in all work related claims are the insurers that provide your employer with their Employers Liability Insurance.
For more information about No Win No Fee agreements or to start your claim, contact Nigel Askew Solicitors today by calling 01507 609027.
Want to start a new claim today?
If you have been seriously injured at work which has seriously impacted on your day to day life and/or ability to work and earn money, we can advise you on a claim for compensation.
Our leg injury solicitors in Lincolnshire are available now to discuss your potential claim against your employer.
Call us on 01507 609027 or submit an online enquiry using the form on this page and indicate the most convenient time for us to reach you.
100% No Win No Fee Claims
Free Initial Legal Advice
Over 20 Year's Experience
Call Us Today
01507 609027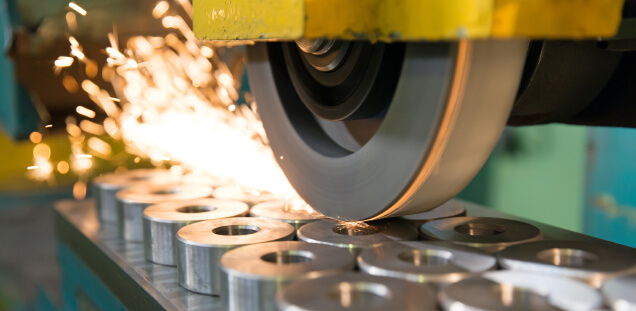 Claim for serious injuries as a result of an accident at work when the client's hand was trapped in machinery.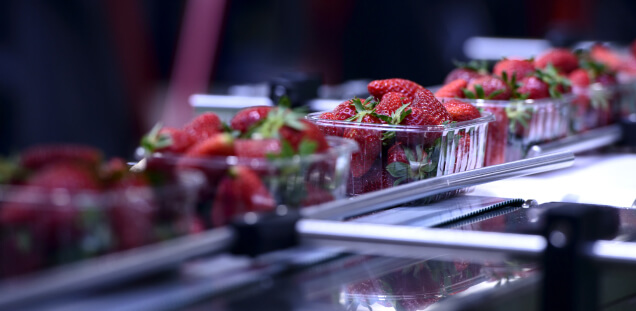 Our client developed chronic pain in her shoulder and elbow whilst working in a food processing plant.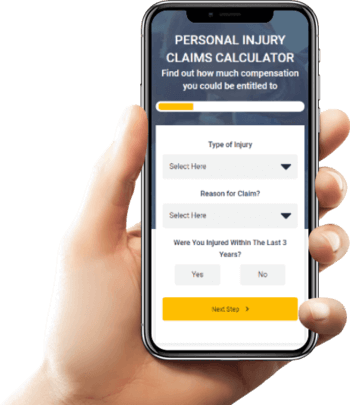 Find out how much you can claim with our compensation calculator
It's really quick and easy, find out in 10 seconds.