Injury Lawyers for Scunthorpe
If you, a friend or a member of your family have been injured in an accident and are looking for a Personal Injury Lawyers in Scunthorpe to help you with a compensation claim, Nigel Askew Solicitors are a firm you can trust to help you.
We specialise in Personal Injury Law and have many years of experience in representing the people of Scunthorpe and surrounding towns and villages in personal injury claims.
Our injury lawyers are pleased to offer all new Scunthorpe based clients a free initial phone consultation to discuss your accident and advise you on the prospects of a successful claim.
We use No Win No Fee Agreements to fund all of our personal injury claims and do not require our clients to pay any upfront fees to get claims up and running.
To see if we can help you claim, contact us today by calling 01507 609027 or complete the form on this page and one of our solicitors will contact you to discuss your enquiry in more detail.
Over 20 years of experience in helping clients in Scunthorpe
Over the last 20 years our personal injury lawyers have helped countless clients across North Lincs claim compensation. We have represented clients in Scunthorpe, Brigg, Messingham, Kirmington, Gainsborough and everywhere in between.
If you have been injured in a non-fault accident within the last 3 years, or have developed a serious medical condition through no fault of your own, contact Nigel Askew Solicitors to find out if you can make a claim for compensation.
We recommend to all potential clients to seek legal advice as soon as possible, as there are very strict time limits in place when making compensation claims in England and Wales. Call us now to ensure your potential claim does not fall outside of this claim period.
Type of claims we can help you with
Our team of senior solicitors have extensive experience in all types of personal injury claims and over the last 20 years, have worked on a wide variety of claims, winning compensation for clients across Lincolnshire.
If you have been injured in any of the following accident types then we can help you claim:
Asbestos related disease claims, including for asbestosis, mesothelioma and lung cancer
Accidents caused by dangerous or faulty equipment and machinery at work
Back injuries caused by lifting, pushing and pulling accidents at work
Catastrophic claims including brain, neck and spinal injuries
Fatal accident claims resulting from accidents at work and on the road
Farming and agricultural injury claims
Industrial disease claims, including for HAVS, hearing loss and Asthma
Military accidents claims, including for NFCI, hearing loss and serious training accidents
Serious Road traffic accident claims including both car and motorbike claims
Work related injury claims including falling from height and crushing accidents
Why Instruct Nigel Askew Solicitors to help with your claim?
We are proud of the personal service we provide and are committed to achieving the best possible results for our Lincolnshire and Scunthorpe based clients.
Nigel Askew Solicitors specialise in personal injury claims
We have over 20 years of experience in winning compensation for our Lincolnshire clients
We fund all personal injury claims using No Win No Fee agreements
Our offices are based in the heart of Lincolnshire, meaning we are accessible to clients across the county, the midlands and across England & Wales
We offer home visits to all our clients to take statements, sign documents and to provide regular updates throughout your claim
We will work as hard as we can on your behalf to achieve justice
We work with the best medical professionals and leading barristers in the country
To start your claim with Nigel Askew Solicitors, call us on 01507 609027 or complete the enquiry form on the right of this page and one of our experts will contact you at your convenience.
I can't afford to pay for my claim
Don't worry, we do not require you to pay us any money to start your claim.
We use No Win No Fee Agreements to fund our personal injury claims, which means it's us that takes all of the financial risk and not you.
If a claim fails, the law firm is not paid and the client does not have to pay any solicitor's fees for their time.  For taking this risk, it is common for law firms to agree with a client that they will be paid a percentage of the client's compensation at the end of a successful claim.
Our fees are mostly paid by the insurers of the person that caused your accident, who could be your employer or 3rd party driver.
Contact Nigel Askew Solicitors today
Our personal injury lawyers for Scunthorpe are available to speak with you today, so call us on 01507 609027 or send us your details using the form on this page and indicate the most convenient time for us to reach you.
Nigel Askew Solicitors, a firm of lawyers that you can trust.
100% No Win No Fee Claims
Free Initial Legal Advice
Over 20 Year's Experience
Call Us Today
01507 609027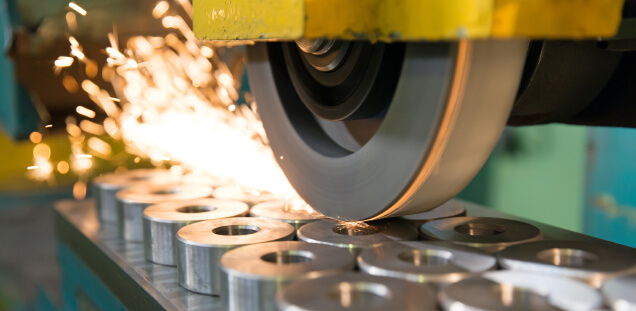 Claim for serious injuries as a result of an accident at work when the client's hand was trapped in machinery.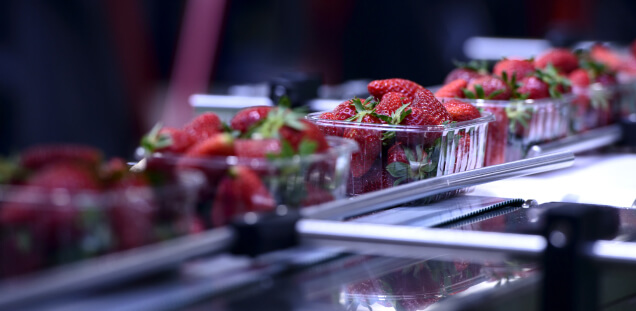 Our client developed chronic pain in her shoulder and elbow whilst working in a food processing plant.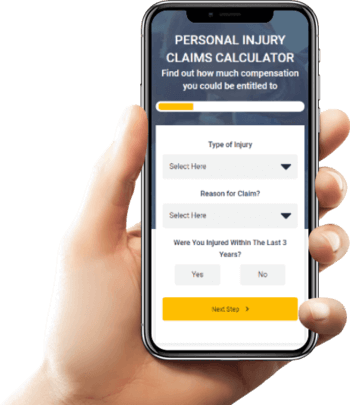 Find out how much you can claim with our compensation calculator
It's really quick and easy, find out in 10 seconds.