Injury Lawyers for Lincoln & Lincolnshire
Are you looking for an Injury Lawyer in Grimsby? Have you or a member of your family been seriously injured on the road, at work or in a public place? Are you now unable to work as a result of the accident? Are you unsure if you can claim? If you need answers, the injury lawyers at Nigel Askew Solicitors can offer you the expert legal advice you need.
We are pleased to offer all new Grimsby based clients a free and no obligation consultation with one of our injury lawyers, to discuss your potential claim in more detail and answer any questions that you may have about the personal injury claims process.
Our expert injury lawyers have over 20 years of experience in representing the people of Grimsby in compensation claims and are on hand today to help you.
To speak with one of our friendly personal injury lawyers, call us on 01507 609027 or submit an online enquiry using the form on this page.
Nigel Askew Solicitors are a firm of injury lawyers you can trust
The specialist injury lawyers at our firm represent clients in Grimsby and across the entire county of Lincolnshire.
We provide our clients with expert legal advice on a range of different claim types, so whether you have been injured at work or developed a work related industrial disease or you have been injured on the road or in a public place, you can be safe in the knowledge that however you have been injured that our team can help you with your potential claim.
Type of claims we can help you with
If you have been injured in any of the following situations, contact our injury lawyers today for specialist advice relating to a personal injury claim:
Asbestos related disease claims, including for asbestosis, mesothelioma and lung cancer
Accidents caused by dangerous or faulty equipment and machinery at work
Back injuries caused by lifting, pushing and pulling accidents at work
Catastrophic claims including brain, neck and spinal injuries
Fatal accident claims resulting from accidents at work and on the road
Farming and agricultural injury claims
Industrial disease claims, including for HAVS, hearing loss and Asthma
Military accidents claims, including for NFCI, hearing loss and serious training accidents
Serious Road traffic accident claims including both car and motorbike claims
Work related injury claims including falling from height and crushing accidents
How do I start my claim?
All personal injury claims start with an initial phone consultation.
Our injury lawyers will ask you a number of questions about your accident, the injuries you have sustained, your medical history, your recovery and whether you have suffered any financial loss as a result as a result of the accident.
After we have built a picture of your accident, if we believe your claim has good prospects of success then we will be pleased to offer you a No Win No Fee agreement and represent you in your claim.
We pride ourselves on offering both a high standard of legal advice and an excellent standard of customer care throughout the claims process.  Our injury lawyers often attend our Grimsby based clients at their homes during the claims process and are proud of the personal service we offer.
Call 01507 609027 now to get your claim up and running.
How much is my claim worth?
Every personal injury claim is different, with its own set of unique circumstances and legal challenges so it's difficult to provide an exact claim value at the beginning of a claim.
The amount of compensation that you can expect to receive depends on a number of factors, which include:
The type of accident you have been involved in
The severity of the injuries you have sustained as a result of your accident
How long it takes you to recover, if ever, from your injuries
Whether you have suffered any financial loss as a result of the accident, such as loss of earnings or ability to earn money in the future due to your injuries
For a more detailed view on your individual claim, contact Nigel Askew Solicitors today for a free consultation.
How much does it cost to claim?
We do not charge our Grimsby based clients any money to get their claim up and running.
Once we have a clear picture of your accident and your injuries and if we think your potential claim has good prospects of succeeding, we will offer you a Conditional Fee Agreement. These agreements are also commonly referred to as "CFA's" and "No Win, No Fee Agreements".
The nature of these agreements means that law firms take all the financial risk and not the client.  If a claim fails, the law firm is not paid and the client does not have to pay any solicitor's fees for their time.  For taking this risk, it is common for law firms to agree with a client that they will be paid a percentage of the client's compensation at the end of a successful claim.
Our fees are mostly paid by the insurers of the person that caused your accident. For example, that may be your employer's business insurance policy or it could be the negligent 3rd party driver's insurance policy.
To speak with an injury lawyer for Grimsby and for more information about No Win No Fee agreements, contact us now on 01507 609027.
Contact Nigel Askew Solicitors now for expert legal advice
If you are looking to instruct an injury lawyer near Grimsby then contact us today. Our team of experts represent clients in Grimsby and across Lincolnshire in a range of personal injury claims.
Call us now on 01507 609027 or submit an online enquiry using the form on this page and indicate the most convenient time for us to reach you.
100% No Win No Fee Claims
Free Initial Legal Advice
Over 20 Year's Experience
Call Us Today
01507 609027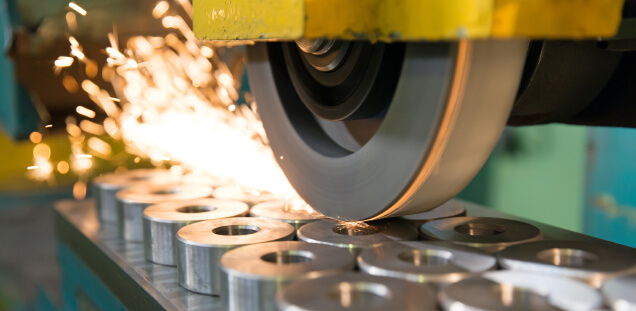 Claim for serious injuries as a result of an accident at work when the client's hand was trapped in machinery.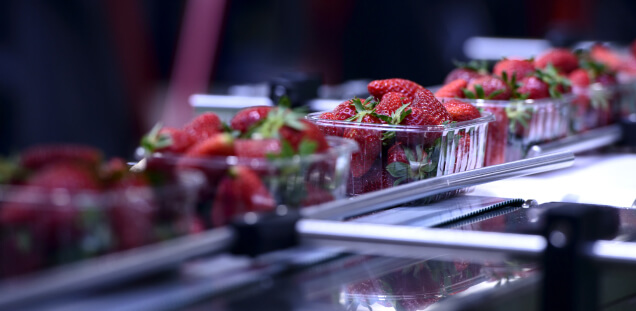 Our client developed chronic pain in her shoulder and elbow whilst working in a food processing plant.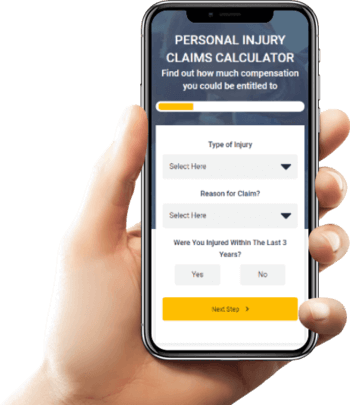 Find out how much you can claim with our compensation calculator
It's really quick and easy, find out in 10 seconds.