Car Accident Claim Solicitors for Scunthorpe
Have you been injured in a car accident? Were you driving or a passenger in a vehicle or on a motorcycle that was involved in a non-fault car accident? Have you had to take time off work or school to recover from the injuries you sustained in the accident? If so, you may be researching 'claiming compensation for a Scunthorpe car accident'.
If so, we are a local Lincolnshire based firm of personal injury solicitors with over 20 years of experience in representing clients just like you, who have been injured in accidents that were not their fault.
Whether you live in Scunthorpe or any of the surrounding towns and villages, or the car accident took place in Scunthorpe and you live in a neighbouring county, our team of car accident compensation claim solicitors can guide you through the process of claiming compensation for your injuries and any financial losses you have suffered.
We offer all our new Scunthorpe based clients a free and no obligation initial consultation to discuss your new enquiry. Contact us now by calling 01507 609027 or complete the enquiry form on this page and we will call you back at a time convenient for you.
Claiming Compensation
It is widely reported that the road network in Lincolnshire is one of the most dangerous in England for rates of car accidents, injuries and fatalities, with the roads around Scunthorpe and the surrounding areas such as the A15, A180 and the A159 all considered local crash hotspots.
Our team of solicitors speak to clients everyday who have been injured due to the negligence of other road users. If you have been injured in an accident that was not your fault, as either the driver or a passenger, you may be entitled to make a claim for compensation.
If you have sustained serious injuries and have been required to take time off work to recover, subsequently losing money then we can advise you on the prospects of a claim against the negligent driver's insurance policy.
Some of the most common injuries associated with serious car accidents include:
Chest and rib injuries
Head and Brain injuries
Broken or fractured bones, most commonly arms, legs, wrists and ankles
Serious pelvis and hip injuries
If you have suffered any type of injury then we recommend you contact us today to discuss claiming compensation for a Scunthorpe car accident.
I've never claimed before, how do I start a claim?
We make the process of claiming hassle free and one of our friendly team will guide you through the claim process every step of the way, from start to finish.
All new car accident claims for compensation start with an initial consultation with one of our friendly lawyers. We will ask you a number of questions about your accident so we can build a picture of what happened, who was at fault and whether you qualify to make a claim.
Some of the questions we may ask you include:
The date and location of the accident
Whether you were a driver or passenger
The circumstances that led to the accident
Who was to blame for the accident
Whether the police were involved and if you went to hospital
The injuries you sustained as a result
Any financial losses and lost earnings if you have been unable to work
If our experts feel that your potential claim has good prospects of success then we will offer to represent you on a No Win No Fee basis.
We do not charge our Scunthorpe based clients any upfront fees to get a claim started, so contact us today to get your claim up and running on 01507 609027.
How much can you claim?
The exact amount of financial compensation that be claimed depends on a number of factors, including the severity of your injuries, how long you take to recover from your injuries and whether you have suffered any financial loss, such as lost wages or income.
We are able to provide guideline claim amounts, which are based on a set of published guidelines used in the assessment of personal injury claims in England and Wales.
Some example guideline amounts for injuries associated with serious car accident claims are as follows:
Serious hand injury with significant loss of use of the hand – £23,110 to £49,350
Serious neck injury involving fractures or damage to discs – £52,390 to £104,370
Severe back injury with spinal cord damage – £72,620 to £128,320
Serious knee injury with long term problems – £20,880 to £34,660
Leg fractures or soft tissue injury causing some long term problems – £14,320 to £22,130
Serious back injury causing significant permanent impact – £59,120 to £70,490
Please note that the figures quoted here are purely illustrative and your potential claim may be worth more or less.
In addition to any compensation you may be awarded for actual injuries associated with your car accident, our team can also help you claim for "special damages".  These damages include past or future loss of earnings as a result of not being able to work due to your injuries. These damages can make up a large percentage of the total claim value.
If you would like to discuss a new claim then contact Nigel Askew Solicitors today.
Contact Nigel Askew Solicitors today regarding your personal injury claim
To discuss claiming compensation for a Scunthorpe car accident, contact us today so we can advise you on the prospects of a new compensation claim.
Call 01507 609027 or submit an enquiry using our online enquiry form. Please indicate the best time for one of our solicitors to call you back to discuss your potential injury claim.
We are a firm of solicitors you can trust to help you claim the compensation you deserve.
100% No Win No Fee Claims
Free Initial Legal Advice
Over 20 Year's Experience
Call Us Today
01507 609027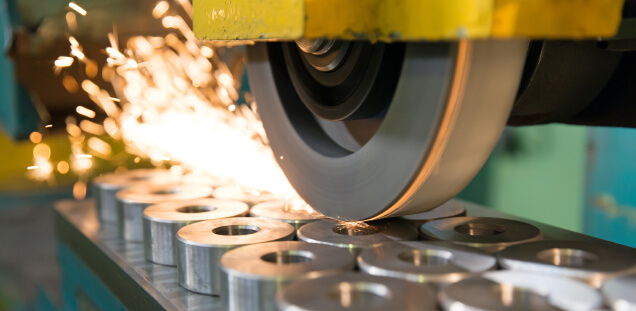 Claim for serious injuries as a result of an accident at work when the client's hand was trapped in machinery.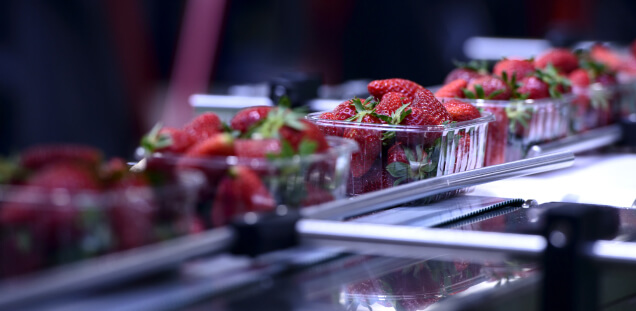 Our client developed chronic pain in her shoulder and elbow whilst working in a food processing plant.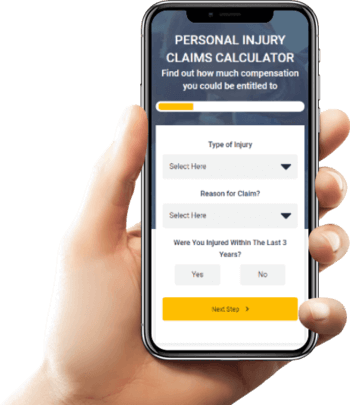 Find out how much you can claim with our compensation calculator
It's really quick and easy, find out in 10 seconds.