Tripping Injury in an office
Have you suffered a tripping injury in an office? Has your tripping accident caused you to take time off work to recover from your injuries? Have you been required to have long-term medical care or physio? Have you suffered any financial loss as a result of your office tripping accident?
If you can answer yes to any of these questions, we recommend you contact us today so we can advise you on whether you may be entitled to claim financial compensation for your pain and suffering and other losses.
Welcome to Nigel Askew Solicitors, we are a specialist firm of solicitors and represent clients across England & Wales in workplace tripping accidents. We have over 20 years of experience in successfully winning compensation for our clients and are on hand to speak to you today about your office accident claim.
We represent clients from all over the country, from Lincoln to Leicester, Norwich to Newcastle and Bristol to Brighton, helping them to claim compensation against their employers for tripping and slipping related accident claims.
We offer all new clients a free and no obligation consultation to discuss the accident circumstances so call us today and speak to one of our friendly lawyers by calling 01507 609027 or complete the form on this page, indicating the most convenient time for us to call you.
Have you tripped over in an office?
According to latest figures published by the HSE via the Labour Force Survey, there were over 440,000 non-fatal injuries to workers during 2020/21, with 25% of these accidents requiring employees to take off more than a week from work to recover.
Not all of these work related accidents occurred in high-risk industrial environments like factories and construction sites but in offices, and the majority of them could have been prevented.
Slipping, tripping and falling in offices
Almost 30% of non-fatal injuries during this period were caused by slips, falls and tripping.
All types of workplaces and offices have objects lying around that can cause someone to slip or trip over, like bags, bins and boxes, but it's important to keep walkways clear from any potential trip hazards to prevent you and your fellow colleagues from having an accident.
It is important that procedures are in place to ensure if there are spillages or rain water in foyers that there are wet floor signs clearly displayed until the area has been cleared up and is dry.
The majority of tripping injury in an office accidents are totally preventable, but sadly still so many people are seriously injured as a result.
If you have been injured in a tripping or slipping accident in an office contact us today, for a free and no obligation initial claim consultation. Call us now on 01507 609027.
How much is my tripping accident claim worth?
The exact amount of compensation you may claim depends on a number of factors, including the type of accident you have been involved in, the severity of your injuries, and your recovery.
Every claim is different, however, compensation awards for personal injury claims are based on a set of national guidelines called the Judicial College Guidelines. These guidelines are published for the assessment of general damages in personal injury cases.
The latest set of guidelines (the 15th edition) were published at the end of 2019.  Some example guideline amounts for injuries are as follows:
Back injury recovering in up to 2 years – £1,950 to £6,290
Moderate arm fracture with a full recovery – £6,190 to £18,020
Finger fracture which leads to a loss of grip function and dexterity – £10,380 – 15,990
A severe elbow injury that leads to significant disability – £33,430 – £46,780
Serious back injury causing significant permanent impact – £59,120 to £70,490
In addition to compensation for pain and suffering, we are also able to help you claim for "special damages". These damages include any loss of past and future earnings, your pensions and medical care. Special damages often make up a very large percentage of the total claim value and in some circumstances can amount to millions of pounds. You can read more about the value of personal injury claims by reading our claims calculator page.
If you have been injured in a tripping accident in an office within the last 3 years, our solicitors can help advise you on your legal rights.
We speak to hundreds of new clients every year who have been injured at work and are available to speak to you now on 01507 609027.
How long do I have to claim?
The law in England & Wales states that you have 3 years from the date of your accident to start a claim.
We recommend you contact us as soon as possible, to ensure that your tripping injury in an office claim does not fall outside of this strict 3 year time limit.
How do I start my tripping Injury in an office claim?
We offer all of our new client enquiries a free and no obligation initial consultation as standard, so we can build a picture of your accident circumstances and offer you the best advice we can.
To start your personal injury claim today with Nigel Askew Solicitors, call us on 01507 609027.
100% No Win No Fee Claims
Free Initial Legal Advice
Over 20 Year's Experience
Call Us Today
01507 609027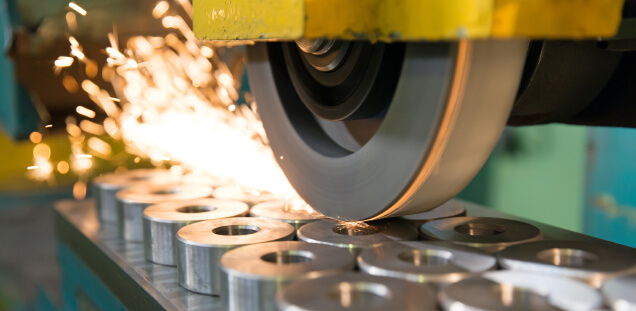 Claim for serious injuries as a result of an accident at work when the client's hand was trapped in machinery.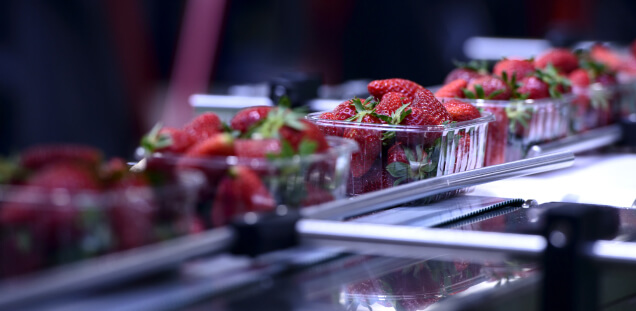 Our client developed chronic pain in her shoulder and elbow whilst working in a food processing plant.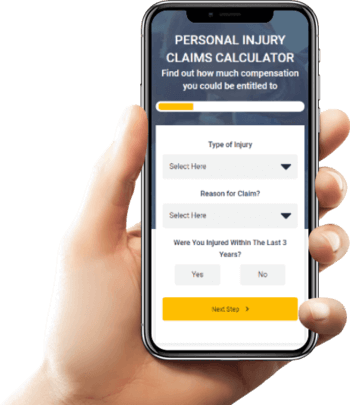 Find out how much you can claim with our compensation calculator
It's really quick and easy, find out in 10 seconds.