Serious Back Injury in an Office
Have you suffered a serious back injury in an office? Has your injury kept you off work? Do you think someone else was to blame for your back injury? Was the accident within the last 3 years? If you can answer yes to these questions, we recommend you contact us to discuss a potential claim.
Welcome to Nigel Askew Solicitors, we are a firm of solicitors based in Lincolnshire and represent clients across England and Wales who have been injured at work. We have over 20 years of experience in successfully winning compensation for our clients and are on hand to speak to you today about your office accident claim.
Whether your office is based in Hastings or Halifax, Lincoln or London, Newquay or Newcastle, if you have seriously injured your back at work within the last 3 years, our team of friendly lawyers can advise you on the prospects of a claim.
To find out if you can make a successful claim, call Nigel Askew Solicitors now on 01507 609027 or complete the form on this page, indicating the most convenient time for us to call you.
Back injuries in offices are more common than we think
Over the course of 2020/21, there were 441,000 non-fatal injuries to workers, according to latest statistics from the Labour Force Survey. Of these work related accidents, some 102,000 resulted in employees requiring a week or more of absence from work to recover.
Not all of these work related accidents occurred in high-risk industrial environments like factories and construction sites but in offices, and the majority of them could have been prevented.
Office workers regularly contact us to tell us about injuries they have sustained at work or about injuries that may have been exacerbated by their work.
Our solicitors have experience in representing a wide range of clients who work in offices and some of the most common types of injuries that we see include:
Work related upper limb disorders, caused by poor workstation design, chairs and desks
Repetitive strain injuries
Slips, trips and falls
Back injuries caused by manual handling style pushing, pulling and lifting injuries
If you have injured your back at work, contact us today for a free and no obligation initial claim consultation.
Call us now on 01507 609027.
Who was to blame for your back injury?
Sometimes it can be difficult to define who was to blame for an accident. Your accident may have been caused by a colleague, client or customer leaving something on the floor or it may have been due to an uncomfortable chair or working position but ultimately, your employers are legally obliged to ensure that you are not at risk of sustaining an injury while carrying out your job.
They have a duty to ensure:
You are sufficiently trained in how to do your job. This means you understand manual handling, Health & Safety and if you use machinery, how to use it safely and correctly
Provide safe and suitable working systems
Manage business activities to minimise risks to your health and safety
You are provided with suitable PPE
Risk assessments are carried out before you carry out tasks
Whatever type of workplace accident has caused your back injury, if your employer has failed in their legal duty to ensure that you are not at risk of sustaining an injury whilst carrying out your job, then you may be able to claim compensation.
How much compensation can you claim?
Every work related back injury claim is different, each with its own set of legal challenges so it is difficult for us to provide you with an exact valuation of your office accident on the phone, especially if your accident has led to you being unable to work as a result.
The amount of compensation you can claim is based on a set of national guidelines and some example claim amounts set out below are based on these Judicial College Guidelines, with the latest set being published at the end of 2019.
Most severe back injury, leading to spinal damage and severe disability with a combination of paralysis – £77,700 to £137,330
Severe back injury that leads to nerve damage, loss of sensation, loss of mobility, impaired bladder and bowel function – £63,280 – to £75,440
A moderate injury such as a compression or crushing fracture of the lumbar vertebrate with risk of constant pain and discomfort leading to reduced mobility – £23,680 to £33,080
Less severe moderate back injury, such as disturbance of ligaments and muscles giving rise to backache, soft tissue injuries, prolapsed discs – £10,670 – £23,680
*Every back injury claim for compensation is different and your claim may be worth more or less than these figures quoted. These guidelines are purely used for illustrative purposes.
In addition to compensation for pain and suffering, we are also able to help you claim for "special damages". These damages include any loss of past and future earnings, your pensions and medical care. Special damages often make up a very large percentage of the total claim value and in some circumstances can amount to millions of pounds.
For more information about the value of your claim, use or claims calculator.
Contact us now to discuss your potential serious back injury in an office claim by calling 01507 609027.
How much does it cost to make a work related claim?
We do not charge our clients any upfront fees to get a serious back injury in an office claim up and running.
Our lawyers use Conditional Fee Agreements to fund all back injury claims. These agreements are commonly referred to as either a "CFA" or a "No Win No Fee agreement".
The nature of these agreements means that law firms take all of the financial risk and not the client.  If a claim fails, the law firm is not paid and the client does not have to pay any solicitor's fees for their time.  For taking this risk, it is common for law firms to agree with a client that they will be paid a % of the client's compensation award at the end of a successful claim.
Contact Nigel Askew Solicitors today
If you are worried about claiming against your employer or would like to start your office related back injury, call Nigel Askew Solicitors today on 01507 609027 to get your serious back injury in an office claim started.
Our team of solicitors are on hand now to take your call and offer you the advice you need.
Alternatively, submit an online enquiry using the form on this page and we will contact you at your convenience.
100% No Win No Fee Claims
Free Initial Legal Advice
Over 20 Year's Experience
Call Us Today
01507 609027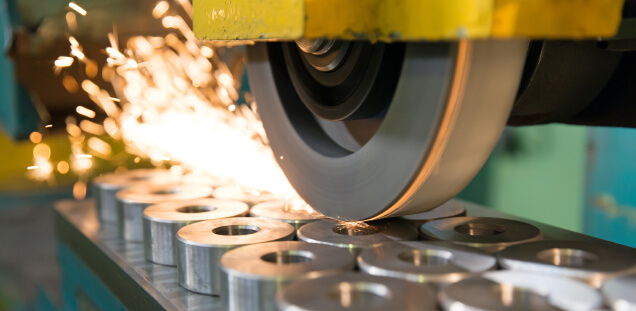 Claim for serious injuries as a result of an accident at work when the client's hand was trapped in machinery.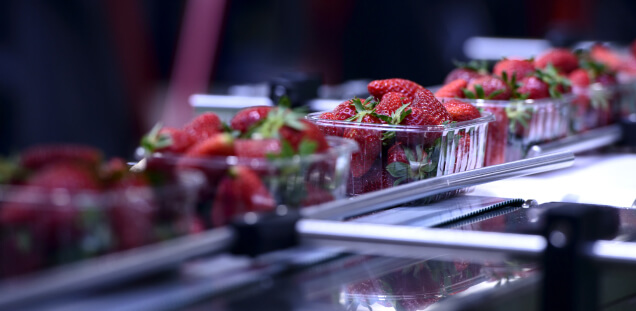 Our client developed chronic pain in her shoulder and elbow whilst working in a food processing plant.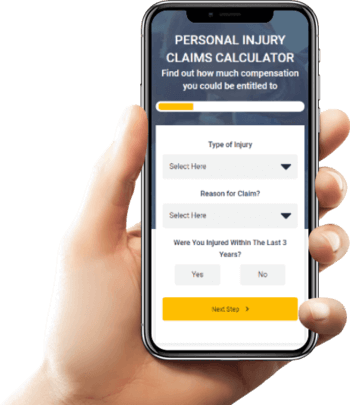 Find out how much you can claim with our compensation calculator
It's really quick and easy, find out in 10 seconds.