Knee Injury at Work Lincolnshire
Have you seriously injured your knee at work within the last 3 years? Was the accident preventable and someone else's fault? Has your injury caused you to take time off work and suffer a financial loss as a result? Have your future employment prospects been compromised? If so, you may be entitled to claim compensation for your knee injury at work in Lincolnshire.
Welcome to Nigel Askew Solicitors, we are a firm of lawyers based in Louth that represent the people of Lincolnshire in serious work related claims for personal injury.
We have over 20 years of experience in representing the people of Lincoln, Scunthorpe, Grimsby, Grantham, Louth and everywhere in between in serious knee injury claims at work and are available now to discuss your potential claim.
We offer all our new Lincolnshire based knee injury clients a free and no obligation initial consultation, during which we will take details from you relating to your accident and the injuries that have sustained. We will then be able to advise you on the prospects of a new No Win No Fee claim against your employers Employers Liability Insurance.
To see if you can make a claim for your knee injury at work, call our lawyers today on 01507 609027 or complete the form on this page. Please indicate the best time for us to contact you to speak about your knee injury enquiry.
Lincolnshire Knee Injury Solicitors
We speak to dozens of new clients every month who have been injured in non-fault accidents.
If the accident that caused your knee injury at work was avoidable and not your fault then you may be able to claim. Employers have a duty of care to ensure you are not at risk of sustaining an injury whist carrying out your job. If it can be proved the accident was not your fault then you may be able to claim your employers breached their duty of care.
You must be given correct PPE, training and work in environments where adequate risk assessments have been carried out.
Whatever the circumstances surrounding your accident, contact us today if you have seriously injured your knee, for expert legal advice and representation.
Serious knee injury claims
Our lawyers understand the pain and stress that a knee injury can cause and even the slightest knee injury can prevent you from carrying out simple day to day tasks that we often take for granted. Suddenly going to work, taking care of yourself and your family, driving and earning a living can become impossible, especially if you are unable to walk or put any pressure on your knee.
In some very serious cases, the effects of a serious knee injury may require you to change the way you live considerably, so financial compensation can help make this transition easier.
We aim to take the stress out of the claims process, with one of our senior solicitors handling your claim from start to finish, unlike at many larger firms where an inexperienced junior lawyer may have conduct of your claim.
Common types of knee injury claims
Over the last 20 years, our knee injury specialists have advised countless Lincolnshire based clients on successful claims.
Knee injuries can be caused by a range of different accidents, which include:
Work related manual handling and lifting injuries
Work related slipping and tripping accidents
Work related falls
Accidents involving machinery or due to a crushing related accident
Work related road accidents involving cars, delivery vans and plant
If the accident that caused your knee injury is not listed above do not worry, you still may be able to make a successful claim for compensation. We are experienced solicitors and can provide you with the legal advice you need to get a claim started.
Call us now on 01507 609027, submit an online enquiry or email details of your accident to nigel@nigelaskew-solicitors.co.uk
Why use Nigel Askew Solicitors to help with your claim?
We are proud to represent the people of Lincolnshire in serious personal injury claims, including knee injuries at work in Lincolnshire.
Our senior solicitors are very experienced in serious work related claims for compensation and will guide you through the claims process with care and expertise. Over the last 20 years, we have helped thousands of clients to successfully win compensation and during this time have recovered millions of pounds in compensation on their behalf.
We provide our clients with a completely bespoke service. We often attend our Lincolnshire based clients at their homes to take statements, sign documents and provide claim updates, which is a service many other larger firms simply cannot offer.
We will work as hard as we possibly can to help present a stronger case on your behalf and ultimately secure you a higher compensation award.
To speak with our friendly team about your potential knee injury claim call us now on 01507 609027.
Claim time limits

There is a very strict time limit in knee injury at work claims. You are entitled to make a new claim for compensation within 3 years of the date of your accident.
This 3 year claim limit is also known as the "limitation period". You are not able to claim outside of the period so we urge you to contact us today and to not delay.
n as possible, to avoid your claim falling outside this deadline.
Free initial consultation for all Lincolnshire clients
We offer all new Lincolnshire based clients a free initial phone consultation, during which we will ask you a series a questions to help us build a picture of your specific accident circumstances.
We will ask you about the accident, who was to blame, the extent of your knee injuries, your recovery and whether you have suffered any financial loss. We may also request to see your medical records and will request these with your permission, on your behalf.
Once we have a clear picture of how the accident happened and the extent to which you have been injured, we can advise you on the prospects of making a successful No Win No Fee claim against your employer's insurance company.
Contact Nigel Askew Solicitors today
We understand that making a claim against your employer may seem daunting and you may not like to make a fuss but if you can no longer work or have suffered financial loss due to the negligence of someone else, you are entitled to make a claim.
If you have suffered a knee injury at work in Lincolnshire, call Nigel Askew Solicitors now for legal advice and representation you can trust, on 01507 609027, or submit your details online or email us at nigel@nigelaskew-solicitor.co.uk
100% No Win No Fee Claims
Free Initial Legal Advice
Over 20 Year's Experience
Call Us Today
01507 609027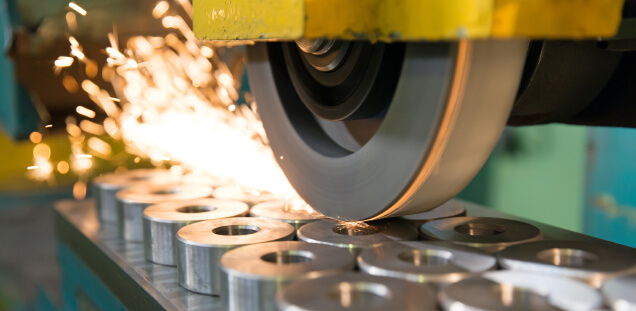 Claim for serious injuries as a result of an accident at work when the client's hand was trapped in machinery.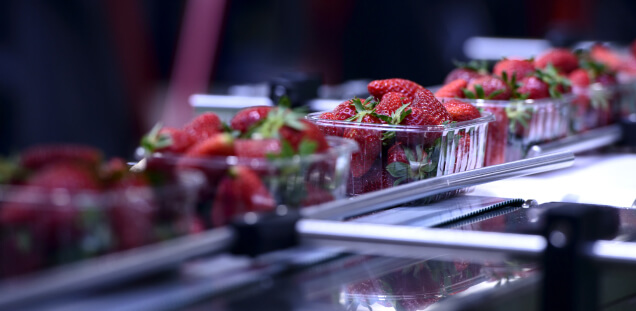 Our client developed chronic pain in her shoulder and elbow whilst working in a food processing plant.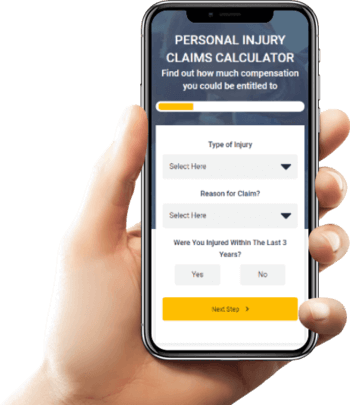 Find out how much you can claim with our compensation calculator
It's really quick and easy, find out in 10 seconds.