Hip Injury at Work Lincolnshire
Suffering a hip injury at work in Lincolnshire can lead to significant pain and cause huge disruption to both your work and home-life.  Even the slightest hip injury can prevent you from carrying out simple day to day tasks such as working, looking after your loved ones and your personal care. A hip injury can in some cases mean that you need to take considerable time off work to recover, which can put huge pressure on your finances.
If you have injured your hip in an accident at work in Lincolnshire, within the last 3 years then you may be entitled to make a claim for compensation against your employer.
Nigel Askew Solicitors specialise in helping the people of Lincolnshire to claim compensation. During the last 20 years, we have represented thousands of clients from across the county to successfully claim financial compensation for their hip related injuries.
Whether you live in Cleethorpes, Grantham, Grimsby, Lincoln or Louth or anywhere in between, our team of solicitors will be happy to discuss the possibility of representing you in a No Win No Fee claim for compensation.
Call our hip injury at work in Lincolnshire specialists now on 01507 609027 or complete the form on this page. Please indicate the best time for us to contact you to speak about your hip injury enquiry.
Free phone consultations to all clients
We offer all new Lincolnshire based clients a free initial phone consultation, during which we will ask you a series a questions to help us build a picture of your specific accident circumstances.
We will ask you about the accident, who was to blame, the extent of your hip injury, your recovery and whether you have suffered any financial loss due to not being able to work. We may also request to see your medical records and will request these with your permission, on your behalf.
Once we have a clear picture of how the accident happened and the extent to which you have been injured, we can advise you on the prospects of making a successful No Win No Fee claim against your employer's insurance company.
What is a No Win No Fee agreement?
We do not charge our clients any fees to get a new claim up and running.
We use "Conditional Fee Agreements" to fund all of our claims. These agreements are also commonly referred to as "No Win No Fee Agreements" or "CFA's".
The nature of these agreements means that law firms take all the financial risk and not the client.  If a claim fails, the law firm is not paid and the client does not have to pay any solicitor's fees for their time.  For taking this risk, it is common for law firms to agree with a client that they will be paid a % of the client's compensation award at the end of a successful claim.
If you have questions about No Win No Fee Agreements or would like to start your hip injury claim then contact us by calling 01507 609027.
Common types of hip injuries
Over the last 20 years, our work accident lawyers have advised countless Lincolnshire based clients on successful hip injury claims.
Some of the most common types of hip related claims include:
Compensation for a fractured pelvis, which is one of the most serious types of hip related injuries and can lead to significant time off work to recover. Serious road traffic accidents can be a major cause of fractured bones in the body
Dislocated hips caused by slips, trips and falls at work
Serious accidents on building and construction sites, warehouses and factories that lead to serious hip injuries that may require hip replacements
Manual handling related hip injuries caused by lifting, pushing or pulling related accidents
Falls from height can often lead to serious hip and leg related injuries
If the accident that caused your hip injury is not listed above do not worry, you still may be able to make a successful claim for compensation.
We have many years of experience in advising clients on hip related injuries so contact us now to see if you can claim.
Call us now on 01507 609027, submit an online enquiry or email details of your accident to nigel@nigelaskew-solicitors.co.uk
How much is my hip injury claim worth?
The amount of compensation you can claim depends on several different factors including the type of injury you have sustained, the severity of your injury, how long you take to recover and if you suffered any other financial losses such as loss of earnings as a result of the accident.
The amount of compensation you could expect to receive for the pain and suffering caused by your injuries is based on a set of national guidelines called the Judicial College Guidelines.
The latest set of guidelines were published at the end of 2019 and some example guideline amounts for hand injuries are set out below:
Severe hip injury involving multiple fractures to the pelvis that leads to significant hip deformities – £78,400 to £130,930
Very serious injury to the pelvis, including fractures and dislocations – £61,910 – £78,400
Serious hip injury that leads to degenerative changes, leg instability and problems walking – £39,170 – £52,500
Moderate hip injury that requires surgery but does not lead to severe disability – £26,590 – £39,170
Less moderate hip injury that leads to surgery but continuing symptoms deemed only slightly more than minor – £12,590 – £26,590
*The figures quoted here are illustrative and your potential claim may be worth more or less.
In addition to compensation for pain and suffering, we are also able to help you claim for "special damages". These damages include any loss of past and future earnings, your pensions and medical care. Special damages often make up a very large percentage of the total claim value and in some circumstances can amount to millions of pounds.
Every hip injury at work claim is different so we recommend you contact us now to discuss your personal circumstances by calling 01507 609027.
Call us now on 01507 609027, submit an online enquiry or email details of your accident to nigel@nigelaskew-solicitors.co.uk
Contact Nigel Askew Solicitors today
Call Nigel Askew Solicitors now for legal advice and representation you can trust, on 01507 609027, or submit your details online using the form on this page or email us at nigel@nigelaskew-solicitor.co.uk
We are a firm of solicitors that you can trust to work as hard as we possibly can to ensure your receive the compensation that you deserve for your hip injury at work in Lincolnshire.
100% No Win No Fee Claims
Free Initial Legal Advice
Over 20 Year's Experience
Call Us Today
01507 609027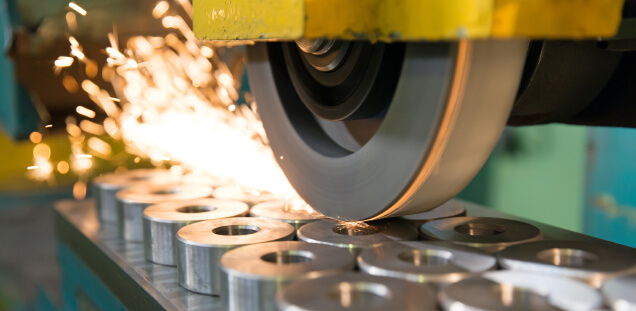 Claim for serious injuries as a result of an accident at work when the client's hand was trapped in machinery.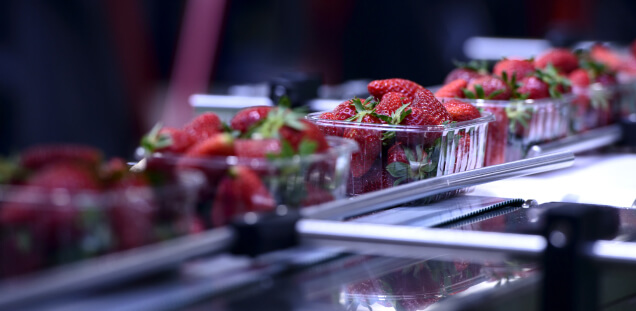 Our client developed chronic pain in her shoulder and elbow whilst working in a food processing plant.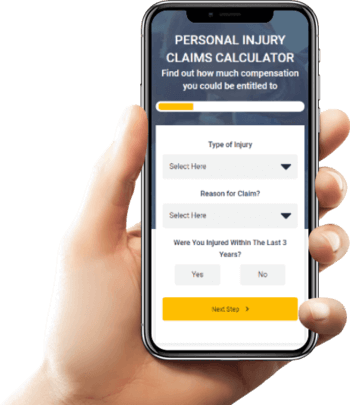 Find out how much you can claim with our compensation calculator
It's really quick and easy, find out in 10 seconds.