Hand Injury at Work in Lincolnshire
Have you sustained a Hand Injury at Work? Are you looking for a firm of solicitors in Lincolnshire that you can trust to help you make a personal injury claim? If so, our Lincolnshire Hand Injury at Work Solicitors are available to speak to you today.
Welcome to Nigel Askew Solicitors, we are a firm of personal injury solicitors based in Louth in Lincolnshire. Our solicitors have been representing clients in work related claims for over 20 years and during this time have won millions of pounds of compensation for our clients.
If you have injured your hand at work within the last 3 years, in an accident that was not your fault then we can advise you on a claim.
To see if you can make a claim for your hand injury, call our team of solicitors today on 01507 609027 or complete the form on this page, indicating the best time for us to contact you to speak about your enquiry.
Types of hand injury claims we can help you with
During the last 20 years we have advised clients on a wide range of work related hand injuries, including:
Fractures to hands and fingers caused by sudden trauma
Serious degloving injuries to hands and fingers
Hand injuries caused by being trapped in machinery
Hand injuries caused by crushing accidents
Serious laceration injuries caused by machinery
Nerve damage in the hand
Loss of the hand or injuries that lead to amputation of fingers
If you have injured your hand at work in an accident that is not listed above do not worry, you still may be able to make a successful claim for compensation.
Call our friendly solicitors now on 01507 609027 and we can advise you on the prospects of a successful claim.
We offer free phone consultations
We offer all new clients a free initial phone consultation, during which we will take details from you about how the accident happened, the injuries you have sustained and who was at fault for the accident.
Our work accident solicitors will ask you a series of questions to help us understand how the accident happened and listen to everything you want to tell us about your back injury and how it has affected your life.
Once we have a detailed account of how the accident took place and who was to blame, we will be able to decide if we can help you pursue a No Win No Fee claim for compensation.
To start the process, call us now on 01507 609027.
What can I claim for?
The amount of compensation you may expect to receive for your work related hand injury is dependent on a number of key factors including the severity of your injury, your recovery and if you have suffered any financial loss as a result. A claim will also take into account if you require any long term care and whether you may sustain future financial losses as a result of not being able to work.
Work related hand injury claims may include compensation for the following:
Compensation for your injuries and pain and suffering
"Special Damages" for any lost earnings, past, present and future as a result of the accident
The cost associated with care and rehabilitation as a result of your injuries
How much compensation can I claim?
Every hand injury claim is different and the amount of compensation you may receive will vary depending on the severity of your injury and your financial losses, however compensation awards for personal injury claims are based on a set of national guidelines called the Judicial College Guidelines.
The latest set of guidelines were published at the end of 2019 and some example guideline amounts for hand injuries are set out below:
Severe hand injury that results in the loss or loss of use of one or both hands – £76,650 to £189,110
Severe injuries where the hand has had index, middle or ring fingers amputated leaving little use – £58,100 to £85,170
Serious injuries that leads to loss of function in one or both hands – £52,310 to £79,360
Serious injury that leads to the loss of a thumb – £28,310 to £43,710
Less serious hand injuries whereby the hand is crushed which leads to impaired function – £13,570 to £27,220
Moderate hand injury that includes penetrating wound, deep lacerations or crushing injuries that has permanent symptoms – £5,260 to £12,460
*The figures quoted here are illustrative and your potential claim may be worth more or less.
In addition to compensation for pain and suffering, we are also able to help you claim for "special damages". These damages include any loss of past and future earnings, your pensions and medical care. Special damages often make up a very large percentage of the total claim value and in some circumstances can amount to millions of pounds.
Contact us now to discuss your potential claim by calling 01507 609027.
For more information about how much you may be able to claim, visit our Claims Calculator page.
What is a No Win No Fee claim and how does it work?
Our hand injury lawyers use Conditional Fee Agreements to fund all serious hand injury claims. These agreements are commonly referred to as either a "CFA" or a "No Win No Fee agreement".
The nature of these agreements means that law firms shoulder the financial risk and not the client.  If a claim fails, the law firm is not paid and the client does not have to pay any solicitor's fees for their time.  For taking this risk, it is common for law firms to agree with a client that they will be paid a % of the client's compensation award at the end of a successful claim.
Our other fees are paid by the insurers that provide your employer with their Employers Liability Insurance.
If you have questions about how a No Win No Fee agreement works or if you would like to start a new claim, call our Lincolnshire Hand Injury at Work Solicitors on 01507 609027.
Contact Nigel Askew Solicitors today
If you would like to speak to one of our hand injury at work solicitors in Lincolnshire, regarding a new claim, contact us now.
Our friendly team are on hand now to take your call and help guide you through the claims process.
Call Nigel Askew Solicitors today on 01507 609027 or submit an online enquiry using the form to the right of this page and we will contact you at your convenience.
100% No Win No Fee Claims
Free Initial Legal Advice
Over 20 Year's Experience
Call Us Today
01507 609027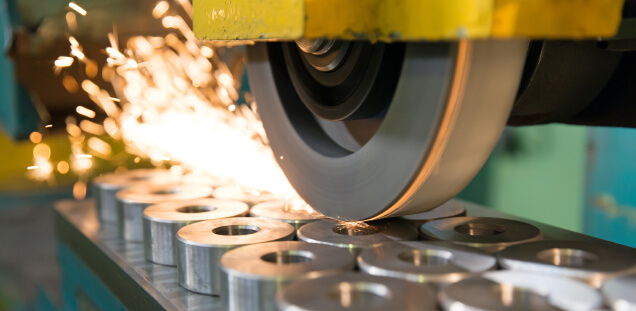 Claim for serious injuries as a result of an accident at work when the client's hand was trapped in machinery.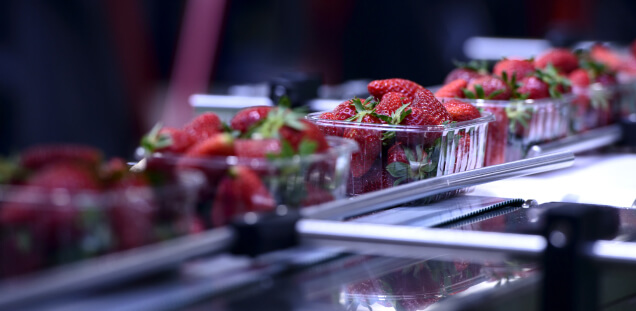 Our client developed chronic pain in her shoulder and elbow whilst working in a food processing plant.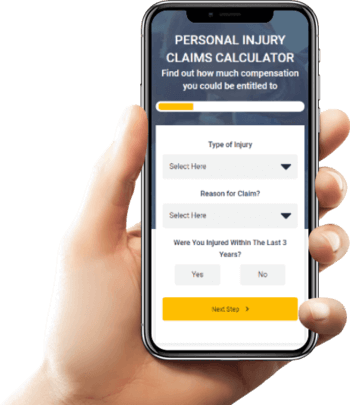 Find out how much you can claim with our compensation calculator
It's really quick and easy, find out in 10 seconds.