Hand Crushed at Work?
Welcome to Nigel Askew Solicitors in Louth, we are a firm of personal injury solicitors that specialise in work related claims for compensation. We advise clients on a range of accidents, including hand crushing accident at work in Lincolnshire claims.
Our team of expert lawyers speak to many clients each month who have sustained serious hand injuries as a result of working with dangerous and faulty machinery, or have been injured due to unsafe working conditions.
If you have been injured at work in an accident that was not your fault then contact us now for a free and no obligation phone consultation. We can usually advise you on the merits of a potential claim on the phone and will not charge you any fees for our time.
Call us now on 01507 609027 or submit your details using the form on this page, indicating the most convenient time for us to call you.
We represent clients across the county of Lincolnshire, so whether you are based in Lincoln, Louth, Grimsby, Grantham, Spalding or Cleethorpes, or anywhere in between, we can help you.
Common accidents leading to hand crushing injuries
We have over 20 years of experience in claims involving hand accidents at work and during this time have advised clients on a range of different crushing type accidents.
Crushing injuries are particularly common in workers in the construction, manufacturing and agricultural sectors.
Work related crushing injuries often affect hands, fingers, arms and legs and occur when a body part is squashed with force between two objects.
The massive external pressure on limbs in crushing accidents can cause serious injury and damage bones, muscles, and internal organs. Often, there is little visible evidence on the outside of the body, but the hidden damage can be extensive and in some cases lead to limb requiring amputation.
Some of the most common crushing accidents we have seen include:
Hand crushing injuries due to faulty or dangerous pieces of machinery. Workers arms, hands and fingers can become entangled or trapped in a machine
Hand crushing due to a heavy load or heavy object falling and landing on the hand
Materials in warehouses and on construction sites falling or collapsing onto clients, crushing hands, arms, feet and legs
A wide range of crushing injuries caused by faulty or dangerous elements on work vehicles, such as tipper lorries, FLTs, diggers, tractors and trucks
There a wide variety of crushing accidents that can occur in the workplace and if the accident you were involved in is not listed above, do not worry. Our specialist team of personal injury solicitors have the necessary skill and expertise to advise you on the likelihood of a successful hand crushing accident at work in Lincolnshire claim.
Call us now on 01507 609027 for a free and no obligation initial consultation.
Use our compensation calculator to see how much your claim might be worth.
How do I start a hand crushing claim?
Every new personal injury claim starts with an initial telephone call.
We are pleased to offer all new client enquiries a free and no obligation consultation, during which we will take details from you relating to your accident and your injuries.
When we have a clear picture of how your accident happened, who was to blame and we understand the severity of your injuries, if we believe there is a good chance of you being able to make a successful claim we may offer to represent you on a No Win No Fee basis.
The Work Accident Claims process
Our solicitors handle the entire claims process, from start to finish, on your behalf.
Once we believe you have a good claim and we enter into a No Win No Fee agreement with you, all claims begin by us taking a detailed witness statement from you about the accident. This witness statement forms the basis for your claim.
All employers owe their staff a duty of care to ensure they are not at risk of sustaining a hand crushing accident whilst carry out their duties. If your employer fails to provide you with sufficient training, carry out detailed risk assessments, maintain machinery correctly or fails in basic health and safety procedures then they may be deemed at fault for your accident.
Ultimately, for us to succeed in a claim we must prove that the cause of the accident was due to a breach of duty by your employer.
Throughout the claims process we regularly attend our clients at their homes to sign documents, take statements and provide claim updates. We believe that getting to know our clients helps us put forward stronger cases, enabling us to secure more compensation as a result.
We will work as hard as we can on your behalf throughout the entire claims process.
How much compensation can I claim for?
The amount of compensation you can expect to claim depends on a number of different factors, including the severity of your crushing injuries and your recovery, your financial losses and long-term work prospects.
All successful injury claims may include compensation for the following:
Compensation for your pain and suffering caused by your injuries
Compensation for any lost earnings, past, present and future as a result of the accident
Depending on the severity of your injuries and your current and future financial losses, very serious hand crushing injuries can be valued at several hundred thousand pounds and in cases where someone has suffered life changing injuries, they can be valued in the millions.
Use our compensation calculator to see how much your claim might be worth.
To discuss a new claim with us, please call us on 01507 7609027.
Are there time limits involved in making personal injury claims?
Yes, there are very strict time limits in place when it comes to thinking about making a personal injury claim.
The law in England & Wales states that you have 3 years from the date of your hand crushing injury to start a claim. We always recommend to our clients that due to the complex nature of personal injury claims, they should not delay in contacting us to start a claim.
How much does it cost to start my claim?
We do not charge our clients any fees to start a claim.
We fund all of our hand crushing accident at work claims in Lincolnshire using No Win No Fee agreements.
Start your hand crushing accident at work claim today by calling 01507 609027.
Contact Nigel Askew Solicitors today
We take great pride in the service we offer and always go the "extra-mile" for our clients, often attending them at their homes to take statements and provide updates throughout the entire claim process. Our personal service often enables us to put together a stronger case for our clients, something which is simply not offered by larger law firms.
To start your hand crushing accident at work in Lincolnshire claim, contact us today by calling 01507 609027 or send us your details via the form on this page, indicating the best time for us to contact you.
Alternatively, you can email us details of your new enquiry to nigel@nigelaskew-solicitor.co.uk
100% No Win No Fee Claims
Free Initial Legal Advice
Over 20 Year's Experience
Call Us Today
01507 609027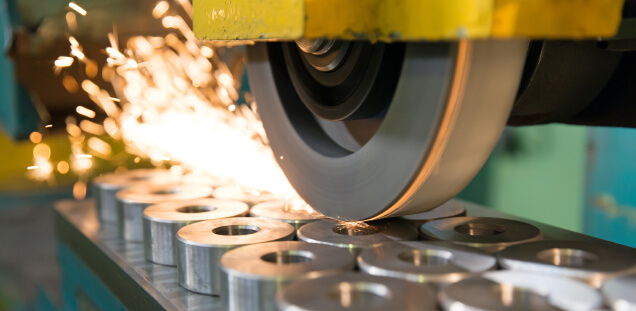 Claim for serious injuries as a result of an accident at work when the client's hand was trapped in machinery.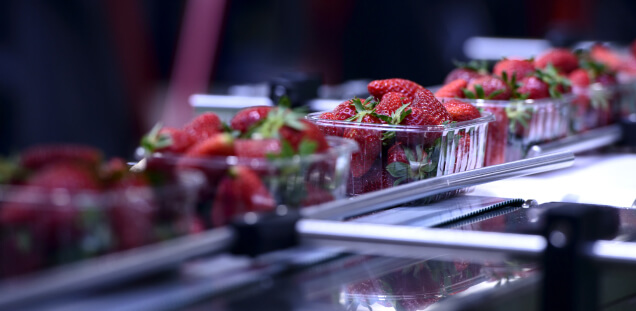 Our client developed chronic pain in her shoulder and elbow whilst working in a food processing plant.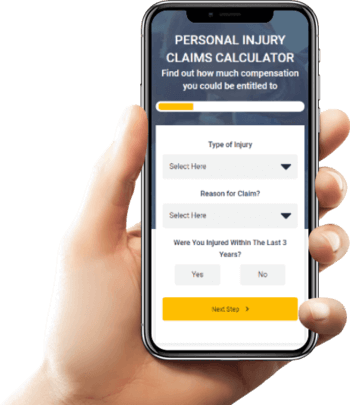 Find out how much you can claim with our compensation calculator
It's really quick and easy, find out in 10 seconds.