Had an Accident at Work What Are My Rights?
If you have been seriously injured at work within the last 3 years, you might be wondering "I have had an accident at work, what are my rights?". Well, we have written the following web page to help provide you with the information you need to decide whether you would like to pursue a claim for financial compensation. If you would like expert legal advice, we can help you.
Hello and welcome to Nigel Askew Solicitors
We are a firm of personal injury solicitors based in Lincolnshire and we specialise in work related personal injury claims. We represent clients across England & Wales in claims, so whether you are based in Bristol or Basingstoke, Newquay or Newcastle, Lincoln or Leeds, we can act on your behalf in a work related claim for personal injury compensation.
Your employer's responsibility
Your employer owes you a duty of care to ensure that you are safe and not at risk of sustaining an injury whilst carrying out your work.  If you have been seriously injured at work in a preventable accident that was not your fault then you have a right to claim financial compensation for your pain and suffering.
All employers have a legal duty to and responsibility to:
Make sure staff are adequately trained in how to do their job, which means providing staff with sufficient training in the machinery they use, or manual handling training and Health & Safety procedures
Provide all staff with suitable personal protective equipment (PPE)
Undertake risk assessments before staff carry out tasks
Manage business activities to minimise risks to staff health and safety
If employers fail and breach their duty in any of these basic responsibilities and a member of staff are injured as a result, they may be deemed negligent.
I think my employer breached their duty
If you believe that your employer has breached their legal duty and were to blame for the accident that caused your injury then contact us today.
We offer free and no obligation initial claim consultations to all new clients. Call us on 01507 609027.
It is worth noting that in any claim made against an employer, it is the employer's liability insurance policy that will pay the claim and not them personally.
All employers must have insurance in place and do so to protect themselves in the event a member of staff is injured at work.
You are within your legal rights to claim against this insurance if you have been injured at work and you should not feel worried or apprehensive about claiming.
What can you claim for?
If you have searched "I have had an accident at work, what are my rights?" then you are probably interested in finding out what you can claim for and how much you may be able to claim?
The amount of compensation you can expect to claim depends on a number of different factors, including the severity of your injuries, whether you have been unable to work as a result, your long-term work prospects and if you require any ongoing care or rehabilitation.
All successful claims may include compensation for the following:
Compensation for your pain and suffering caused by your injuries
Compensation for any lost earnings, past, present and future as a result of the accident
Compensation for any adaptations that may be required to your home
The cost associated with healthcare and rehabilitation as a result of your injuries
Depending on the severity of your injuries and your current and future financial losses, work related accident claims can range in value from £25,000 to several hundred thousand pounds and in cases where someone has suffered life changing injuries, they can be valued in the millions.
Foe more information about the potential value of your claim, read our Personal Injury Claims calculator page.
To discuss a new claim with us, please call us on 01507 7609027.
How to start a work accident claim
All claims start with an initial phone consultation, during which we will ask you a number of questions to establish how the accident happened, who was to blame and the severity of your injuries and likely recovery.
If you have sustained a serious injury, it is likely that you will be unable to work while you recover and in some very serious cases, you may be signed off work for several months without pay.
If you would like to start a new accident at work claim with Nigel Askew Solicitors, call and speak to one of our team today.
From our initial phone consultation, we are usually able to tell you whether we think your potential claim has any prospects of success.
How long do I have to make a claim?
The law in England & Wales states that you have 3 years from the date of an accident, or a medical diagnosis, to start a claim for compensation.
There are some exceptions to this 3 year claim rule so we recommend you contact us as soon as possible to discuss your particular circumstances so your claim does not fall outside this 3 year claim period.
Contact Nigel Askew Solicitors today
If you are wondering "I have had an accident at work, what are my rights?", the solicitors at Nigel Askew Solicitors can offer you the legal advice and expertise you need.
Call now to take advantage of our free claim consultation on 01507 609027 or submit an online enquiry using the form on this page and indicate the most convenient time for us to reach you.
Alternatively, you can email us details of your new enquiry to nigel@nigelaskew-solicitor.co.uk
We're here to help you claim the compensation you deserve.
100% No Win No Fee Claims
Free Initial Legal Advice
Over 20 Year's Experience
Call Us Today
01507 609027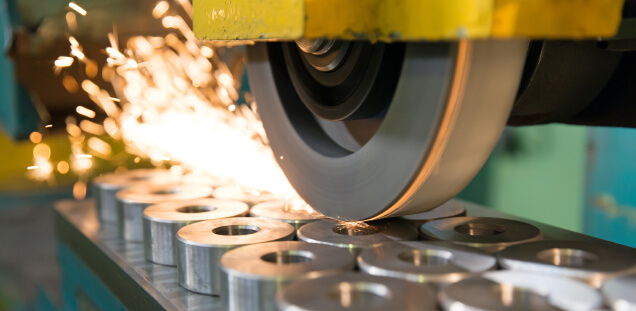 Claim for serious injuries as a result of an accident at work when the client's hand was trapped in machinery.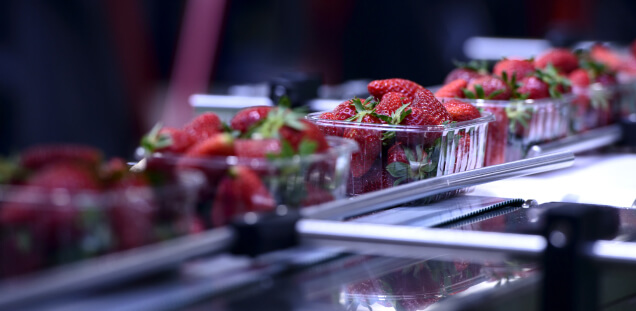 Our client developed chronic pain in her shoulder and elbow whilst working in a food processing plant.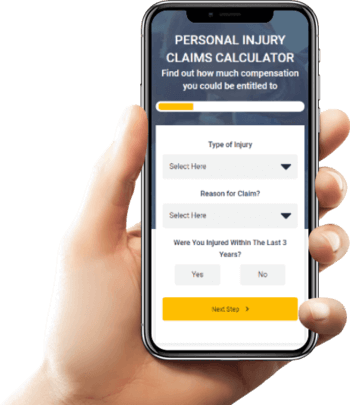 Find out how much you can claim with our compensation calculator
It's really quick and easy, find out in 10 seconds.